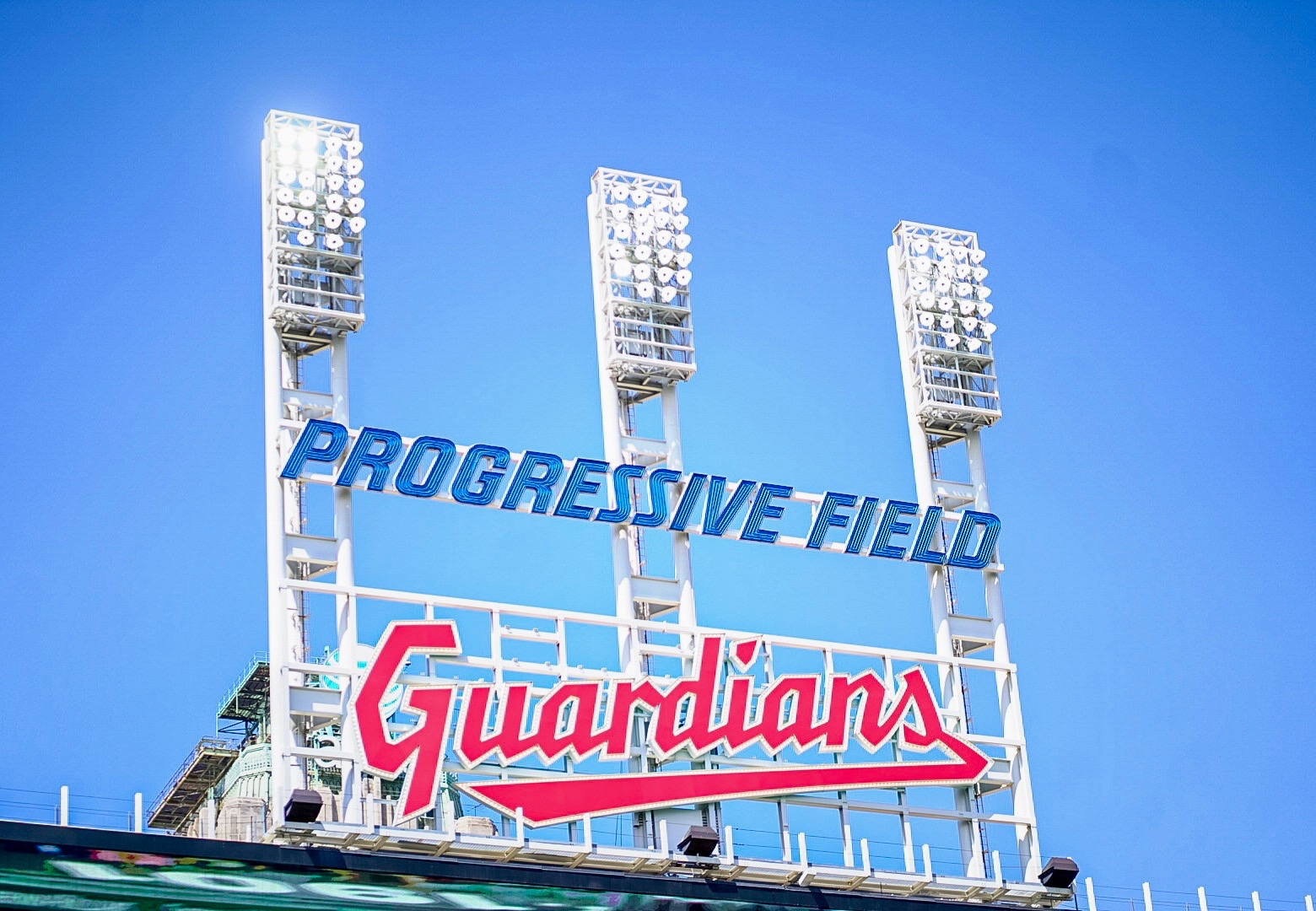 The wait is over for the 2023 Cleveland Guardians season to begin. Cleveland opens with a three-game series in Seattle playing a good Mariners team. Next the Guardians travel down to the Bay area to face the Oakland Athletics for another three-game series.
A season no one expected
Last season, Cleveland surprised a lot of people, including myself, with winning the American League Central Division. I know most "experts" had either the Chicago White Sox or Minnesota Twins winning the division. Cleveland finished with a 92-70 record. They won the Central by 11 games over Chicago. The Guardians then defeated the Tampa Bay Rays in the Wild Card game 1-0 after Oscar Gonzalez hit a walk-off home run. Thus sending Cleveland to New York for a divisional round playoff series against the Yankees. It was a wild and competitive series that New York eventually won 3-2.
I wanted to take a look at the Guardians outfield, which looks solid with players that have helped Cleveland have a better overall outfield than in previous seasons.
Guardians In The Outfield:
Steven Kwan:
Kwan did an excellent job of stabilizing left field for Cleveland. I was surprised at how good Kwan was defensively as he finished sixth among left fielders. He was awarded a Gold Glove for his efforts in left field last season. Kwan also carried some pop with a .298 batting average. The rookie had a .373 OBP  which was 8th among left-fielders. He was also a threat on the bases with 19 swiped bags. Those stolen bases ranked Kwan second, only behind Randy Arozarena of Tampa Bay.
Myles Straw:
In July of 2021, Cleveland sent righty Phil Maton and catcher Yanier Diaz to Houston for Myles Straw. What a defensive outfielder Straw is. When I'm watching the games, if a ball is hit to center field, in the air, I'm very confident that Straw will track it down. Those defensive skills landed Straw a Gold Glove in 2022. Now, if he can get his bat to be more consistent, that would propel Straw as a more elite center fielder. Offensively, Straw had really struggled. While he finished in the top 10 in hits among center fielders with 118, his average was a dismal .221. He did finish with 21 stolen bases. Cleveland really needs Myles to improve offensively. Straw is in the second year of a five-year $25 million contract.
Oscar Gonzalez:
"Sponge Bob Square Pants" may be the most popular cartoon in Cleveland after the season "Gonzo" had, both in the regular season and especially the post-season. For those that may not remember, the Sponge Bob theme song was Oscar Gonzalez's' walk-up plate music. Gonzalez played in 91 games and finished with a . 296 batting average which ranked 4th among right-fielders. The rookie had one home run in the post-season and four RBI as well. As I mentioned earlier, his one home run came against the Rays, helping the Guardians advance to play the Yankees. I'm hoping that Gonzalez will play as close to a full season as possible, so we can see a full body of work.
Will Brennan:
Brennan only played in 11 games with a .357 batting average, one home run, 8 RBI's, two walks and four strikeouts. During that small sample the young outfielder was impressive. Brennan continued his success into Spring Training this year batting .271. He spoke didn't take his limited playing time last season for granted. The rookie stated "I soaked it all in. I walked around Progressive Field multiple times…wanting to take the moment in." Brennan provides a valuable option in the outfield and a great bat in the lineup.
Looking ahead
It's quite a different story leading into the start of the season this year. The Guardians are the favorites to win the division. Francona has repeatedly said he does not want last season to be a dream season…he wants it to be a building season that these young guys can springboard from. The future looks bright for the Guardians.
Today we get to hear the words we've longed for all Winter…
"Play ball"

NEO Sports Insiders Newsletter
Sign up to receive our NEOSI newsletter, and keep up to date with all the latest Cleveland sports news.