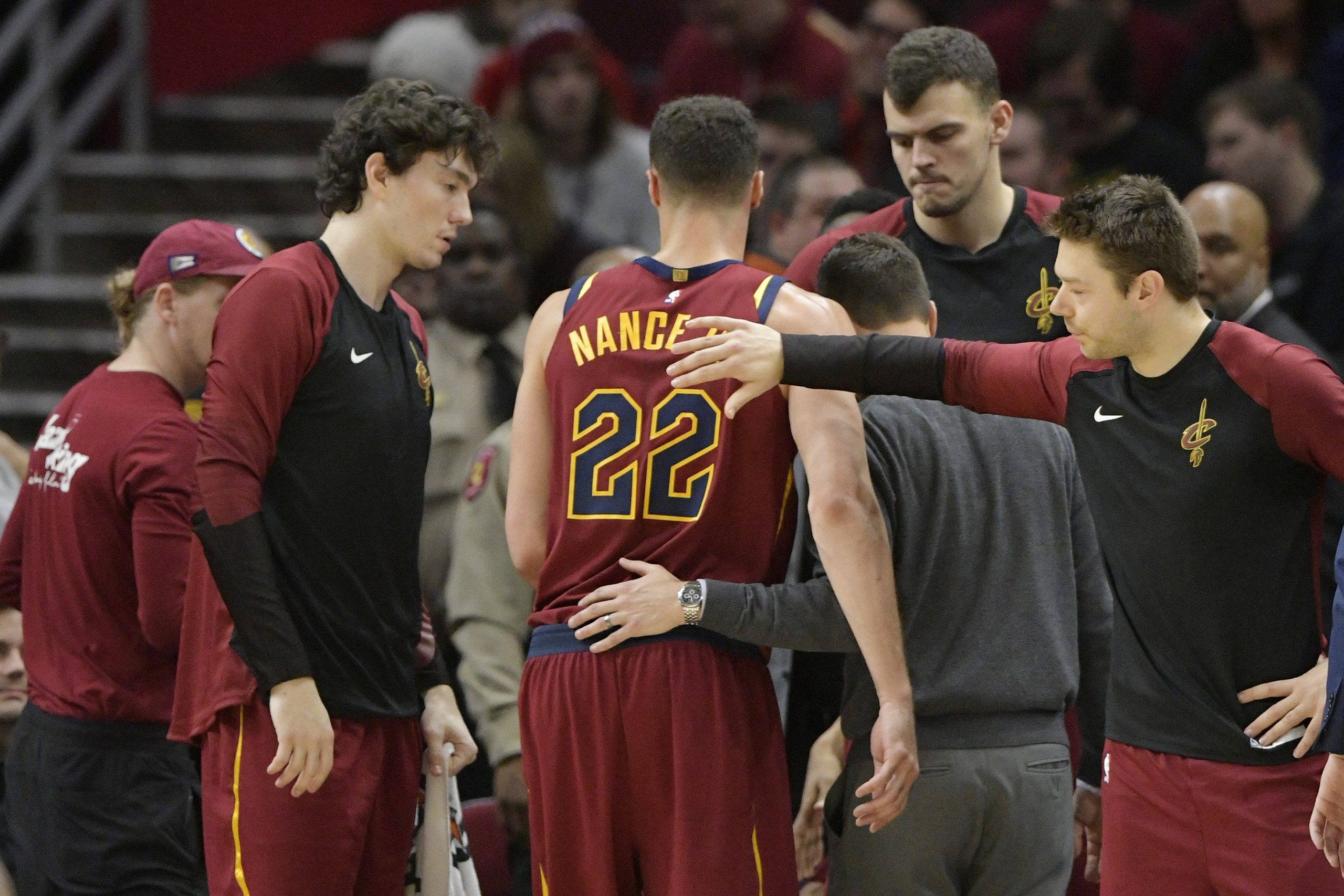 Cleveland Cavaliers big man Larry Nance Jr. wants to step forward as a leader for the Cavs in the midst of the team's struggles.
The only problem with that is that his mindset as a leader.
If his comments on Wednesday were any indication of what's to come, is wrong.
Per cleveland.com's Chris Fedor:
"Guys haven't been receptive to [the messages] all the time because it's been positive and nice," Nance said. "It's time to shine a light on the issues."
The messages that Nance is referring to are those from team leaders like big man Tristan Thompson and head coach Larry Drew. Interestingly enough, while Nance believes that Thompson and Drew are being too positive, that couldn't be further from the truth.
Thompson has been critical of the team's play on both ends all season, showing frustration both on and off the court.
He's constantly criticized and singled out the team's young players, or more specifically, whoever he doesn't consider to have veteran status. The same type of comments that former Cavs cornerstone Kyrie Irving received backlash for when discussing why his current team, the Boston Celtics, have had an up-and-down season and struggle on the road.
The eight-year NBA veteran has been trying to be more of a positive presence, certainly. However, the big man has divisive comments that really aren't all that "positive and nice" if you can read between the lines.
Cavs head coach Larry Drew has been "nice" and he's doing his best to find positives but he hasn't been upbeat, inspirational or showing any fire. It's as if he's a substitute teacher whose mood has been dampened by a tough classroom and can hardly display his passion for teaching.
So, when analyzing Nance's comments, perhaps he's making more of a point about Drew than anyone else.
Especially as Love has been mostly invisible, as a leader, since being sidelined with a toe surgery.
He's been a fixture on the team's bench over the past month or so, offering moral support for a team he's supposed to be leading on the floor. However, though Love is the team's best player and should demand more from them, he's not a great defender who plays with maximum effort on that end — so how can he demand that from them?
Prior to his injury, Love had shown himself to be one of the team's most selfish players and — right or wrong — how could he tell them to emphasize ball-movement when he would routinely take on three players at a time in the low post instead of kicking it out to the open man?
Which, ironically, brings me to my next point. Nance can't be the leader the team needs and only care about one side of the ball.
"I don't care about offense. I don't," Nance said. "Have you seen our defensive numbers?"
If Cleveland could move the ball, move their bodies, make shots, make the right decisions with the ball in their hands and play aggressive consistently, then every shot or run an opposing team makes wouldn't be magnified. Furthermore, just like in football, even if the team has outstanding defense they can lose a game easily. Just because their offense is anemic.

NEO Sports Insiders Newsletter
Sign up to receive our NEOSI newsletter, and keep up to date with all the latest Cleveland sports news.