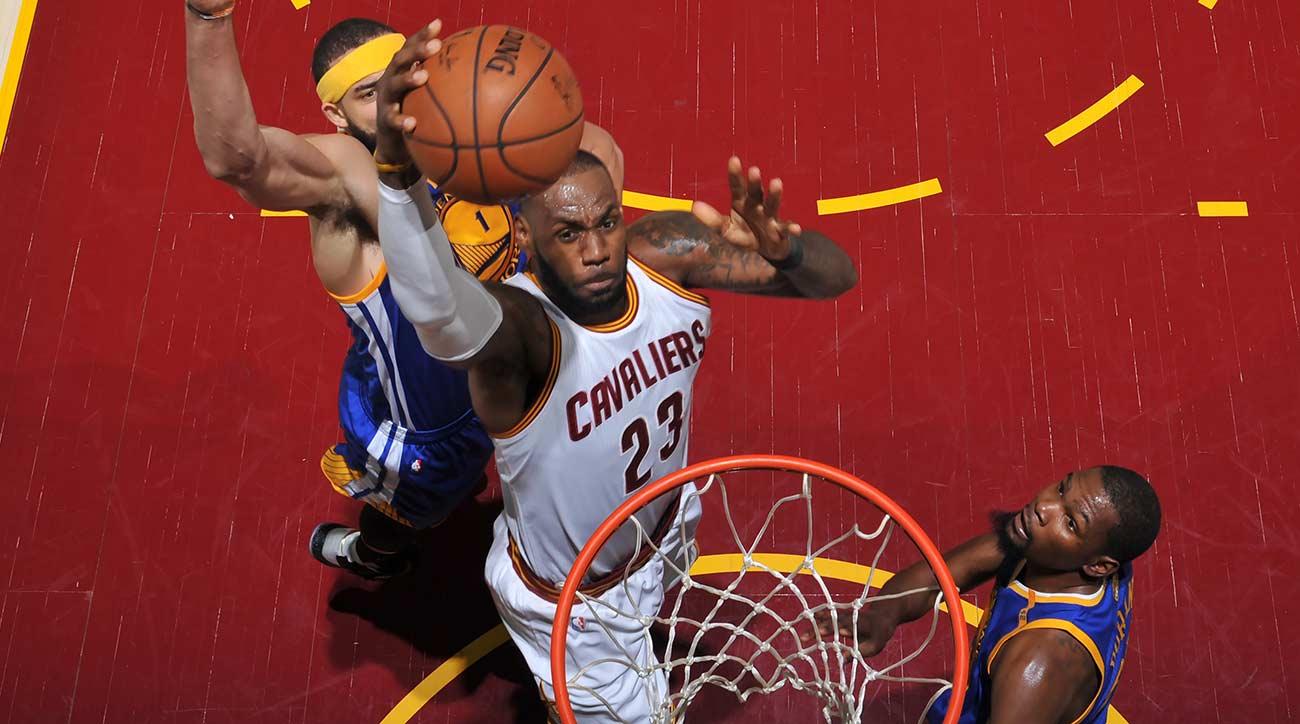 "Would it have kept me out of regular season… Yeah."
LeBron James' ankle injury was a bit more severe than Cleveland Cavaliers head coach Tyronn Lue's tone of voice suggested last week when he said James was day-to-day after injuring his ankle during Wednesday's practice. James has missed the Cleveland Cavaliers first two preseason games since the injury, with their preseason schedule having started on Oct.4 and their last game taking place on Sunday.
It would seem that wasn't just the coaching staff showing preseason precaution though. James has been rehabbing his ankle injury for the last two weeks and focused on being healthy.
"I'm recovering from ankle injuries, I'm not worried about an All-Star game right now," James said when asked about the league's changes to the All-Star game selection process. "That's all I've been thinking about right now is trying to get back healthy."
James was always set to start in Cleveland Cavaliers preseason opener and will start in the Cavaliers' next  preseason game on Tuesday against the Chicago Bulls. The matchup, which is against a young and inexperienced team not expected to be in playoff competition, should be a fine warm-up for James.
Their preseason finale takes place Friday against the Orlando Magic. So, while the Cavs will face stiffer competition, James will have three full days to rest between the two games he plays this preseason. He'll then have four days to rest before the season opener against Kyrie Irving and the Boston Celtics, a highly-anticipated matchup that will be nationally televised (TNT). However, for James, rest isn't quite the accurate word to use regarding what he'll be doing– and what he has been doing – in the time off.
"Rest. Nah, that's a bad word… It's not been rest," James said. "I've been [rehabbing] around the clock all the time, every day since I hurt it the first Wednesday at training camp and trying to work my way back in… You always hope it won't be a lingering thing so I just gotta do what I've been doing and at some point it'll calm down."
James, one of the most durable and health-conscious players in the league, has only missed 10 regular season games over the past two seasons for the Cavs. An impressive feat considering his workload and the beating he takes driving to the rim (often without a foul call, I might add). James has only played in fewer 70 games twice in his career, both occasions occurring due back pain, not an ankle issue.
For a team that, as cleveland.com's Joe Vardon pointed out, hasn't won a game since March of 2016 without James, the King's health is of the utmost importance.
The Cavs have lost 16 straight without LeBron, including regular and preseason contests. Last win was March 16, 2016, against Dallas

— Joe Vardon (@joevardon) October 7, 2017
Luckily, if history is on James' (and the Cavs') side, his ankle injury won't be a lingering issue over the course of the regular season.

NEO Sports Insiders Newsletter
Sign up to receive our NEOSI newsletter, and keep up to date with all the latest Cleveland sports news.