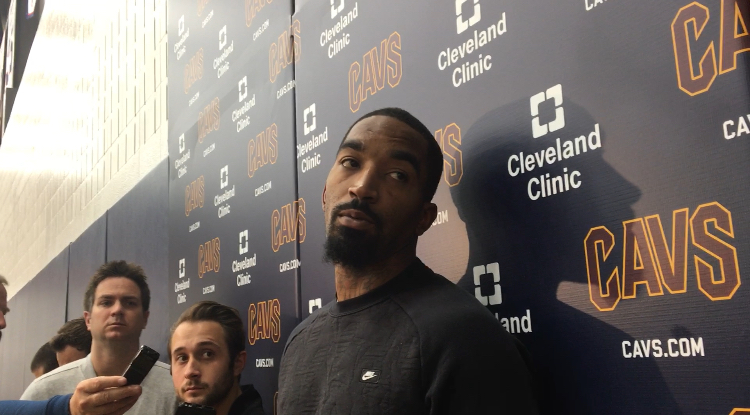 The Cleveland Cavaliers (30-20) just need a win.
As the Cavs, winners of three of their last four games, look to continue their improved play after a January malaise resulted in them playing the worst stretch of basketball this season, they find themselves in unfamiliar territory.
The reigning Eastern Conference champions are currently third in the Eastern Conference standings, going 6-8 in the month of January. Of their eight losses, six were double-digit losses while three losses came by 24 points or more. That's a far cry from the expectations that they had for themselves or what the NBA world expects of them.
In the midst of on-court struggles, there's been internal discord as complaints have been levied towards Isaiah Thomas, Kevin Love, LeBron James and the front office. Now, an injury to Love will lead the Cavs second-leading scorer to miss up to eight weeks. They won their first contest without Love in a low-scoring affair; his 17.9 points and 9.4 rebounds per game on 46.3 percent shooting from the field and 40.4 percent from three proving as hard to replace as it looked.
Love has excelled offensively this season and been an invaluable inside-outside threat.
It's no wonder then, why reporters asked Cleveland Cavaliers shooting guard J.R. Smith what a win over the Houston Rockets (37-13) would mean for the team. The Rockets have won ten of their last twelve contests, including wins over elite teams like the Golden State Warriors, Minnesota Timberwolves and San Antonio Spurs.
Smith, as candid as you might have expected, gave this reply:
"Honestly, whether they hot or cold, they've been beating our (expletive). So I'll take any kind of win. It really don't matter to me right now."
Translation: the Cavs just need a win. The mental fatigue of a naturally grueling season has been enhanced by perennial championship-contention and the resulting expectations. Losing is already bad enough. Losing when you're supposed to be winning and losing badly at that has been taking it's tole on the collective psyche of the team.
"It's a struggle but I would say we're not as far as we think we are."
In Smith's estimation, poor defense, too much one-on-one play from the team's primarily ball-handlers and bad body language have all played a role in the team's shortcomings. They're also still trying to figure out how to best utilize their personnel. Nonetheless, he has seen "glimpes" of the team that they can be.
The Cleveland Cavaliers lost a close game to the Houston Rockets in their first meeting. In their rematch, they'll gauge where they are against the cream of the crop in a stretch of season more meaningful than their early November matchup.
*All stats gathered from www.basketball-reference.com