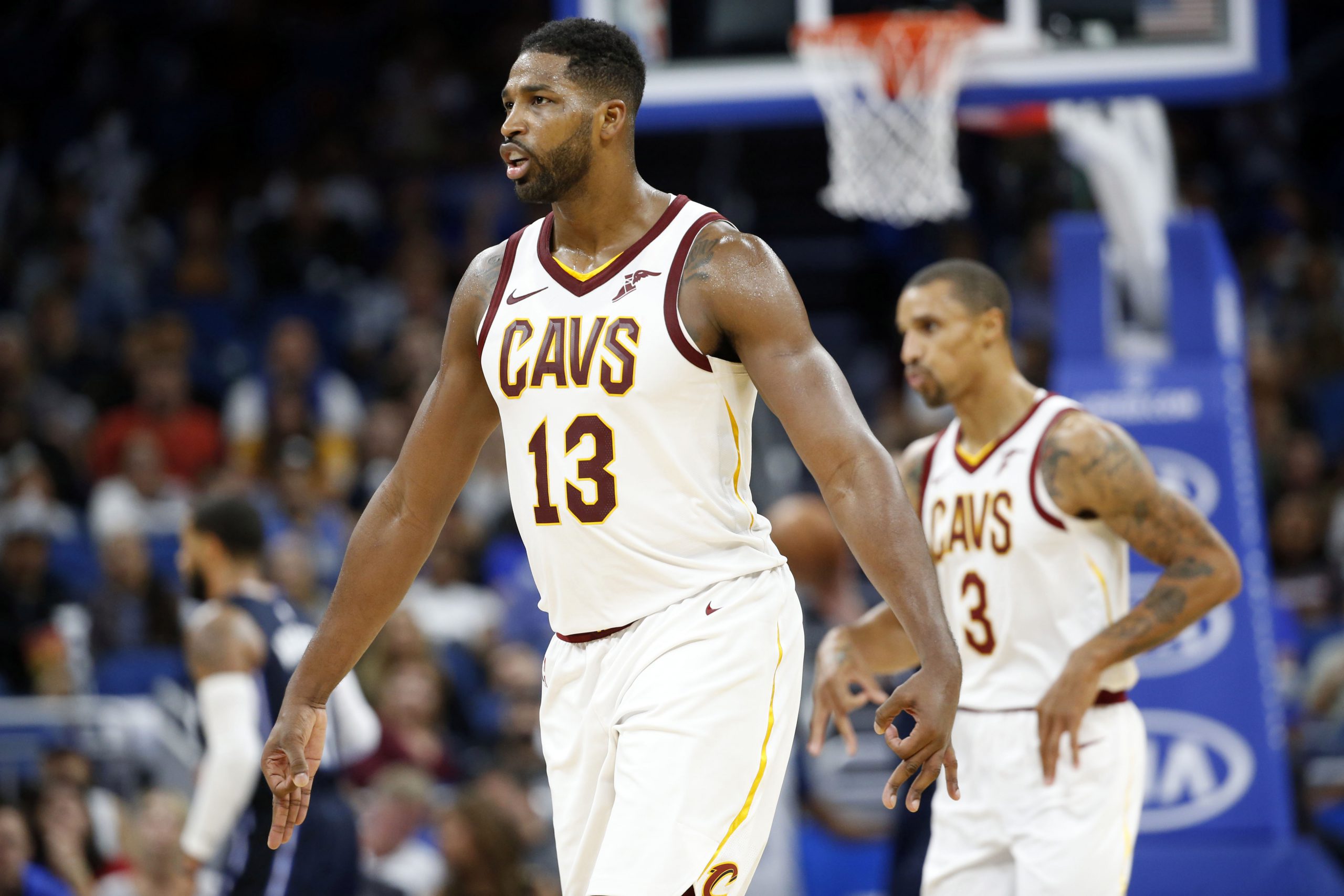 The Cleveland Cavaliers played one of their best games of the season against the Orlando Magic but it wasn't enough for a win, as Orlando came back from a 9-point deficit at the start of the fourth quarter to defeat Cleveland on a last-second shot by shooting guard Evan Fournier.
Six players scored in double figures for the Cavaliers with Tristan Thompson, the team's best player against the Magic, notching a double-double with 19 points and 16 rebounds (6 offensive). Thompson also added four assists and a number of screen assists for Cleveland, while George Hill (22 points) and J.R. Smith (14 points) took over in the fourth quarter.
A game that will leave a sour taste in the Cavaliers mouth because of how close they were to winning, here are three takeaways from Cleveland's two-point loss to Orlando.
Cedi Osman is more Matthew Dellavedova than LeBron James
When Cedi Osman got off to a hot start this season, averaging 19.5 points, 6.5 rebounds and 6.0 assists with a true shooting percentage of 63.9 in the first two games, he led many Cavaliers fans to believe that he was going to be able to jump into the starting forward slot and be a consistent, dynamic playmaker on offense. No LeBron James, of course. But good enough.
Cedi's struggled in the seven games since, averaging 10.7 points, 4.4 rebounds and 2.3 assists per game with a true shooting percentage of 44.3. Monday night's game against the Orlando Magic was no better, as Osman went 5-17 from the field and 1-9 from three. He had no assists in large part because, after turning the ball over at least five times in three games this season, Cavs head coach Larry Drew opted to take away some of his playmaking responsibilities.
Osman still turned the ball over three times against the Magic, including one with the Cavaliers up late and in position to win the game if they just held onto the ball.
Osman's shot-selection is improving, as he's taking less shots off-the-dribble. However, at this point in Osman's career, it's clear that he's more Matthew Dellavedova than LeBron. His infectious energy, defensive acumen, ability to pass and knock down open three-point shots will make Osman a worthy piece of the puzzle for Cleveland, and you can't forget about his ability to attack in transition either.
But he's not as ready to fill LeBron's shoes as was originally thought.
J.R. Smith is back in the rotation and should be
J.R. Smith played in his second consecutive game of the season and for the third time this season, recorded at least 20 minutes of playing time. Despite Smith's playing time being a point of contention between the Cavaliers front office and former head coach Tyronn Lue, even Drew has found himself looking to Smith for a spark off the bench. However, unlike in the games he suited up while Lue was still head coach, Smith is knocking down shots and looking as good as he has since arriving in Cleveland.
Smith went 5-9 from the field and 2-3 from three-point range while adding four rebounds, three assists, two steals and one block in 25 minutes on Monday against the Magic. He also hit a three late in the fourth-quarter that should have been a game-clinching field goal. Smith's three-point shooting prowess is a welcome sight for a second unit with Collin Sexton, Jordan Clarkson and Larry Nance Jr. and he's a player that Clarkson seems to enjoy playing with in particular.
While his body language and message that he wants to be traded made it seem like Smith was going to be a toxic presence in the locker room, Drew gave Smith another chance and it's paid off thus far, for the benefit of all parties.
Collin Sexton's confidence affected
Players always say that they don't read media reports but, even if they don't, they have agents, family and friends that will let them know what journalists are saying. So, after a report from The Athletic's Joe Vardon that Cleveland's veteran players don't think rookie point guard Collin Sexton knows how to play was published, the chances that word wouldn't reach Sexton were slim.
On Monday night, Sexton's handles were so shaky, it seemed as if his confidence had slid straight out of his jersey. He was still trying to be aggressive but the way he played, as if trying to prove his critics wrong with every drive and his lack of conversation with his teammates, you could almost see him trying to figure out if he had his teammates support and confidence.
At 19-years-old and in his first season, a support system is incredibly important. However, one has to wonder — after Sexton went 2-6 from the field and had two turnovers in 17 minutes, if Sexton feels he has that in the locker room. Especially after Lue, a family friend, was fired.

NEO Sports Insiders Newsletter
Sign up to receive our NEOSI newsletter, and keep up to date with all the latest Cleveland sports news.