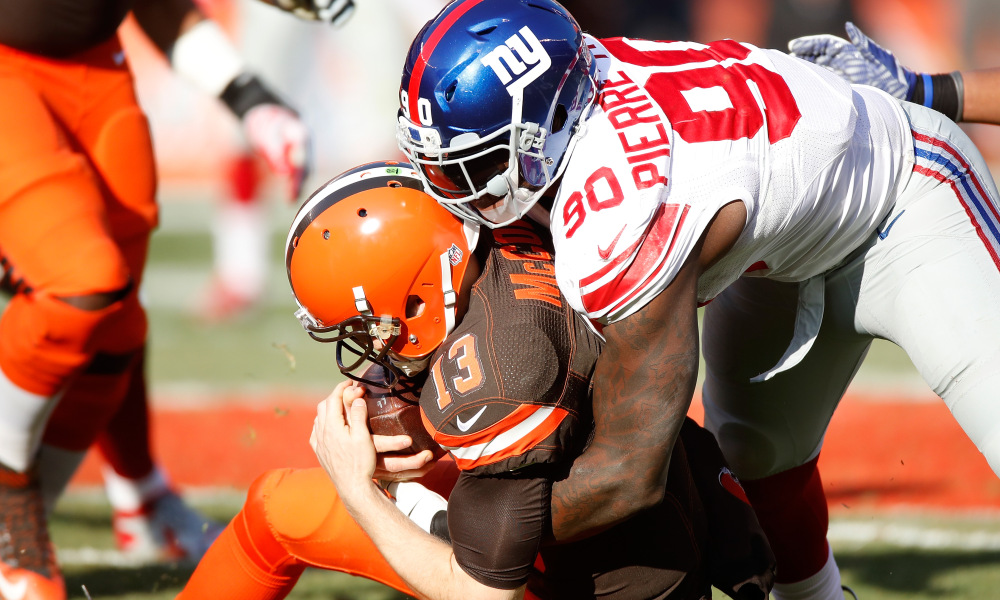 Now that we are in July, training camps are set to begin as the league had stated despite the ongoing pandemic. This news is thrilling for NFL fans who can soon visit their favorite sportsbooks and to enjoy their fox bet pa promo code to bet on their favorite teams. After the short interruption, sports fans are excited to have sporting activities back.
As it is always the norm, teams are always looking to strengthen their ranks before the season begins. It is in the public domain that the Cleveland Browns have shown interest in Jadeveon Clowney. Reports also indicate that Clowney is interested in singing for a team before the start of the season. Clowney has not yet decided on where he will go but is expected to make a decision shortly.
So far, there are no clear favorites for his signature. Therefore, Browns' fans can keep their fingers crossed as there is a probability he is taking into consideration their offer. Pairing Clowney and Myles Garret is something Cleveland have been dreaming about for a while. Initially, Clowney asked for 20 million USD, but he has since reduced his asking price as no team was prepared to pay him that amount.
According to reports, Browns offered him a one year contract valued at about 15 million USD. Their plan is to finance the deal is to release Olivier Vernon and use the money saved on Clowney.
A one-year deal would work well for both parties. If the deal goes through, Clowney will get the opportunity to prove that he is worth the 20 million USD he was asking for. On the other hand, Cleveland will be able to keep their cap flexibility for the future.
If Clowney moves to Browns, it might be an all-in season, which will be an uncanny season after failing to reach the playoffs last season. But the addition of Clowney to their ranks could make Browns a serious Super Bowl challenger.
As the season is set to begin soon, the Clowney saga should be resolved soon. If he joins the Browns, that could send shock waves around the NFL world.
When you read fans' comments on this story, there are mixed reactions. Some diehard Browns fans question Clowney's commitment to the team if he signs. One fan Keith Thomas is quoted on Dawg Pound Daily saying:
"Please don't come to Cleveland, we've had many half-hearted slackards over the years. Your physical skills are exceptional, your heart…..no evidence it operates on the same level."  
This statement shows that even though they don't question his technical capability, they are not sure about his commitment to the team. There have been scenarios where top players join a team for the money and not for the love of the team.
Other fans are more accommodative of the idea and feel that it would be best for both parties. According to this set of fans, a one-year deal would be a win-win for the Browns and Clowney. The argument is, based on his past performances, he is a better player than Vernon. If he has a high season with the Browns, they benefit if he doesn't, it is no significant loss as Vernon has not performed well either.

NEO Sports Insiders Newsletter
Sign up to receive our NEOSI newsletter, and keep up to date with all the latest Cleveland sports news.