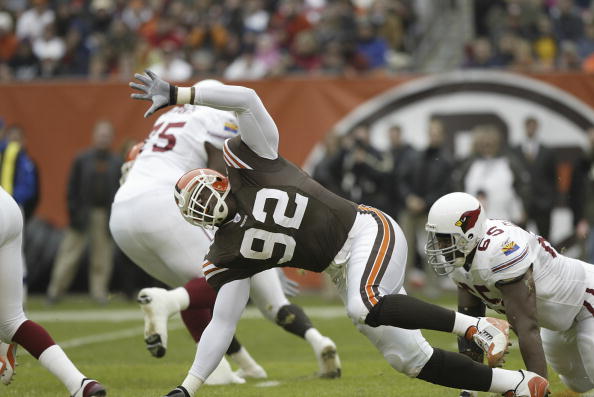 Courtney Brown remains one of the most renowned NFL Draft busts of all time. He might not be in the same league as Ryan Leaf in the NFL Daft busts, but his legacy lives on 20 years later. He would be a favorite for punters that are interested in supporting their favourite teams, on a variety of sportsbooks, thanks to his exceptional capability to unsettle defenses. Until today he is still mentioned in warning tales for teams.
Where It All Began
Courtney Brown went to Penn State between 1996 and 2000, according to Sports-Reference. In his early career, he operated under the shadows of LaVar Arrington and Brandon Short until Coach Joe Paterno saw his abilities.
He proceeded to become an All-American lineman by the year 1999 with the guarantee to transform NFL offense. His college career ended with 33 sacks and 70 tackles. Several teams lined up to sign him up; every team wants a player that can keep opposing quarterbacks cornered.
Brown had the speed of an offensive player, the ability to dunk like a basketballer, and the physique of a lineman. Cleveland drafted him as their first pick, making him the first lineman to be selected first in NFL Draft history.
Brown at the NFL
At first, Brown lived up to the hype. In his debut season, he managed 61 solo tackles and got eight assisted ones. His speed and size made him the perfect lineman.
Despite there being doubts about drafting a lineman first, Brown demonstrated that he could contribute significantly to a defense. His illustrious career took a turn after an injury-plagued season in 2001.
Even though his numbers were good when he was fit, he could not stay healthy long enough to make his mark on the game. Subsequent injuries dimmed his career at Cleveland, and in 2005 he joined another team in Denver.
So, Where Is He Now?
Brown is now retired, and unlike other busts, his life off the field isn't dreadful. He did not let his career woes define him; he made the most out of it. According to the Sportster, Brown is currently working in the Dominican Republic as a missionary.
Sportster also reveals that Brown only made 30 million dollars in his career. When his career ended, Brown accepted that his position as a bust affected him and his capacity to focus on the sport he esteemed.
When interviewed by the Morning Call about his role at Denver, he revealed that he was doing everything to remain focused and help his team win. After the interview, his career never hit the top levels again at Denver but displayed a level of understanding of the game that made him succeed.
Currently, he doesn't do much in public and dedicates his time to ministry. Fans can find inspiration from his story. That simply because one doesn't succeed as an NFL player, that should define who they are. Brown had his chance and blew it. But another opportunity could have opened for him.

NEO Sports Insiders Newsletter
Sign up to receive our NEOSI newsletter, and keep up to date with all the latest Cleveland sports news.