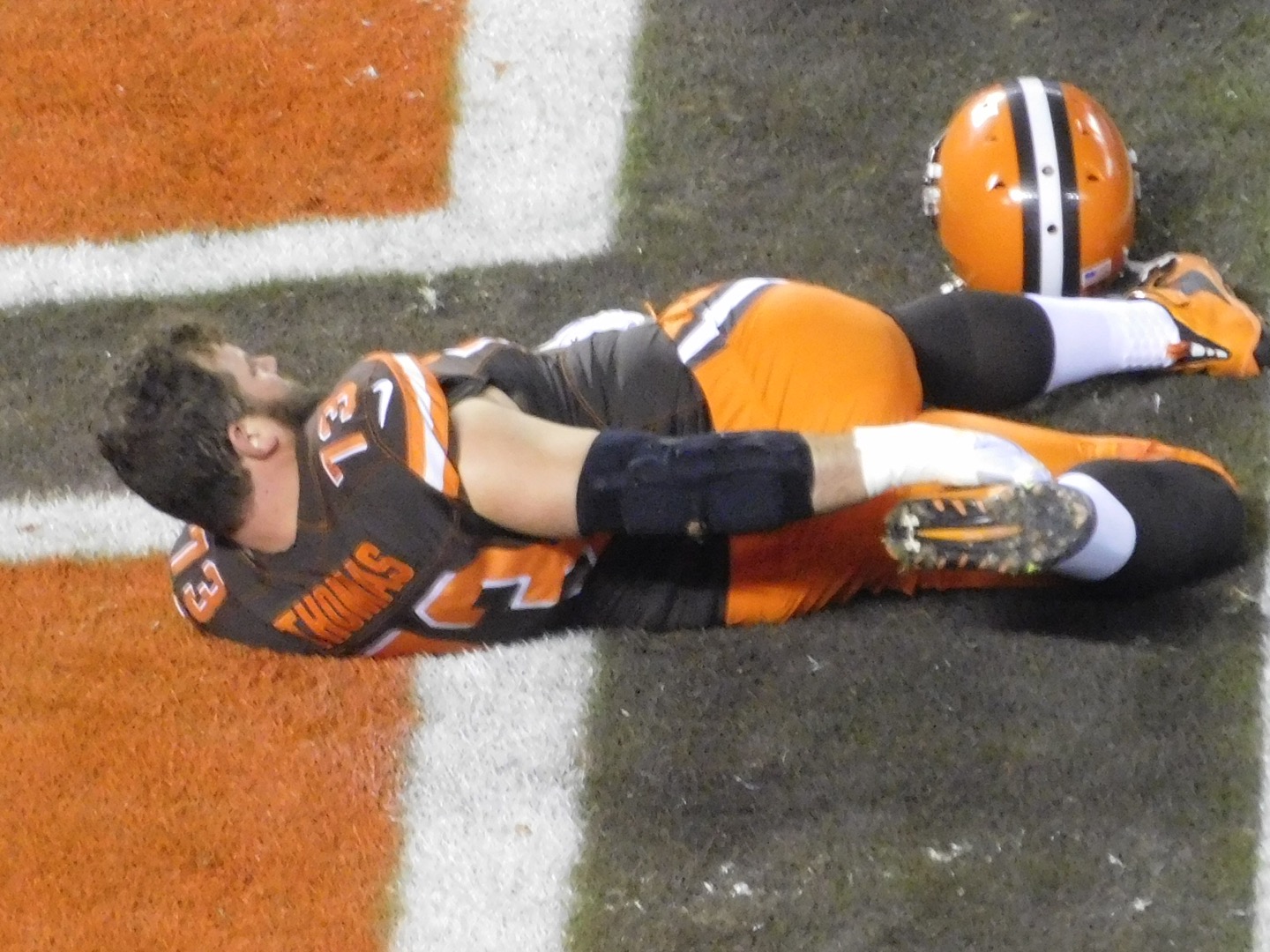 It comes as no surprise here that Joe Thomas is on his way to his ninth Pro Bowl in as many seasons. Joining him will be center Alex Mack, making his third appearance. Last season, Thomas became the first offensive lineman to make the Pro Bowl in his first eight seasons. He has now tied the Cleveland Browns franchise record with Jim Brown and Lou Groza who both had nine under their belts for their career. Note, Brown made all nine of his appearances in consecutive years (1967-1965). Wide receiver Travis Benjamin, tight end Gary Barnidge, and special teamer Johnson Bademosi were selected as alternates.
Here's an excerpt from the Browns press release today:
"Jim Brown and Lou Groza are two of the greatest Browns of all time and the list of players who have been selected to the Pro Bowl their first nine seasons is a who's who of NFL history," Thomas said. "The neat thing about that list is that it spans many generations. To be included with names like those is pretty special and very humbling."
Thomas has started all 142 career games at tackle and has not missed an offensive snap since being selected by the Browns with the third overall pick in the 2007 draft. His stretch of 8,815 consecutive offensive snaps is the longest active streak in the league and his 142 consecutive starts trails only D'Brickashaw Ferguson (159) among active players…
…Mack, who scored a touchdown in the 2011 Pro Bowl, becomes the first center in Browns history to be selected to three Pro Bowls. Since being chosen by Cleveland with the 21st overall pick of the 2009 draft, Mack has started 99 career games, the third-most by a Brown since the team's return in 1999.
Mack, who spent the final 11 weeks of the 2014 season on injured reserve, has started and played every offensive snap in all 14 Browns games this season. Before fracturing his fibula in the second quarter of Cleveland's 31-10 victory over Pittsburgh in Week 6 last year, Mack started 85 games and played 5,279 consecutive offensive snaps to open his career.
"It's an honor to be voted to this year's Pro Bowl, especially coming off of a season where I had to watch from the sidelines for the first time," Mack said. "It was a lot of work during the offseason to come back from injury, but it was all worth it to be back on the field with my teammates. As a lineman, you depend on the man next to you, and I owe a lot of this honor to my teammates and coaches. Unfortunately, we haven't had the success that we wanted this year, but I look forward to representing Cleveland and the Browns in Hawaii."