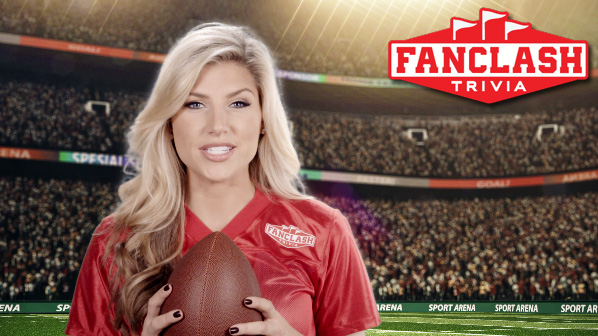 This post brought to you by FanClash Trivia. The content and opinions expressed below are that of NEO Sports Insiders.
Ever be hanging out at your favorite sports bar or even around the office and try to outwit your buddies when it comes to the world of sports trivia? Ever wanted out an outlet to let people know about your years of sports knowledge?
Well then FanClash Trivia is the site for you!
FanClash Trivia is an incredibly fun and easy place to show off all that knowledge. What is FanClash Trivia? It's a skill based trivia game that allows huge sports fans like yourself to test their sports knowledge and compete in a variety of trivia contests.
In the process of all this fun, you can win cash and great prizes, and do it just about anywhere – your computer, tablet, or even your mobile device.
Still have some doubts? Get over now to FanClash.com and risk nothing by entering one of the great free contests. All you have to do is go to the site, and choose one of their contests like NBA, MLB or NFL. From there you can go head to head with one player, or do a multiplayer game with others and you can choose if you want to take part in a free game, or in a game for an entry fee.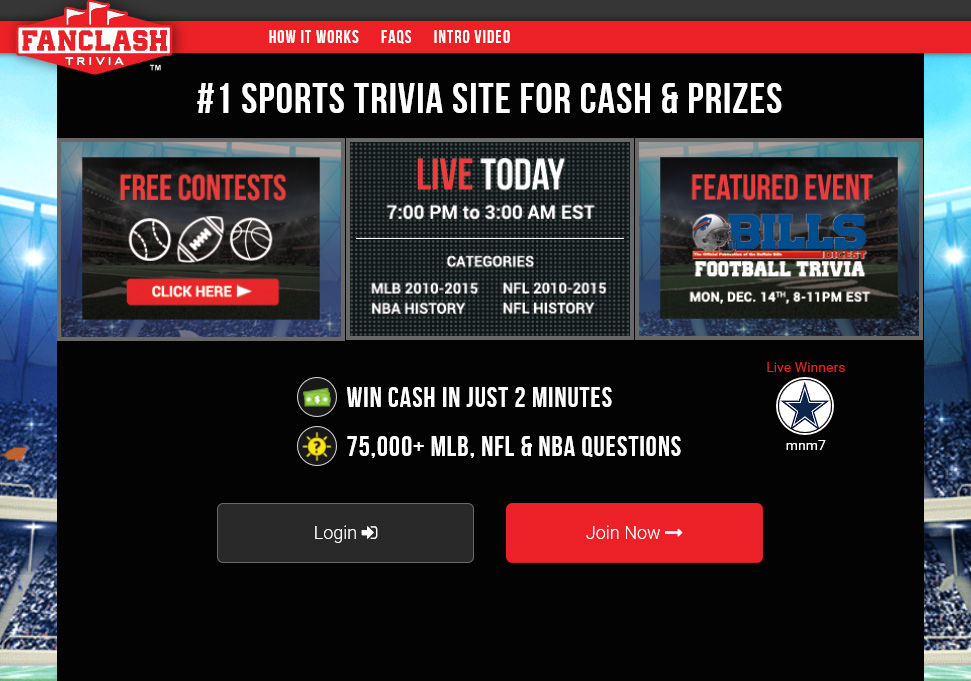 How do you win on FanClash Trivia? It's simple and fun, and since each game is live, you're playing against others as the exact same time as you. You score points that could lead to a big win by how quickly to answer a question correctly (i.e. If you select answer (A) in .5 seconds, and a competitor selects answer (A) in 1.1 seconds, you will receive more points).
At that point the top-scoring player at the end of the round (10 questions) is deemed the first place winner. Payments are determined by placement, with 1st place winning the most money out of the entire prize pool.
I took part in a couple of NFL History games, which is my forte when it comes to sports knowledge. I went up against another player in a head to head game, and right away the questions were both challenging and had me thinking about years gone by in the NFL. Questions were fun, like "Who lead the NFL in receiving in 2011" which I was able to nail with it being the Lions Calvin Johnson.
I won a few, lost a few, but in the end it was a blast and I was able to test what I have learned and watched over the years in the NFL with others, and at the end of the day it was a blast! I ended the day up $6, which to me for all the years of knowledge was pretty good, and I am determined to go back and try more!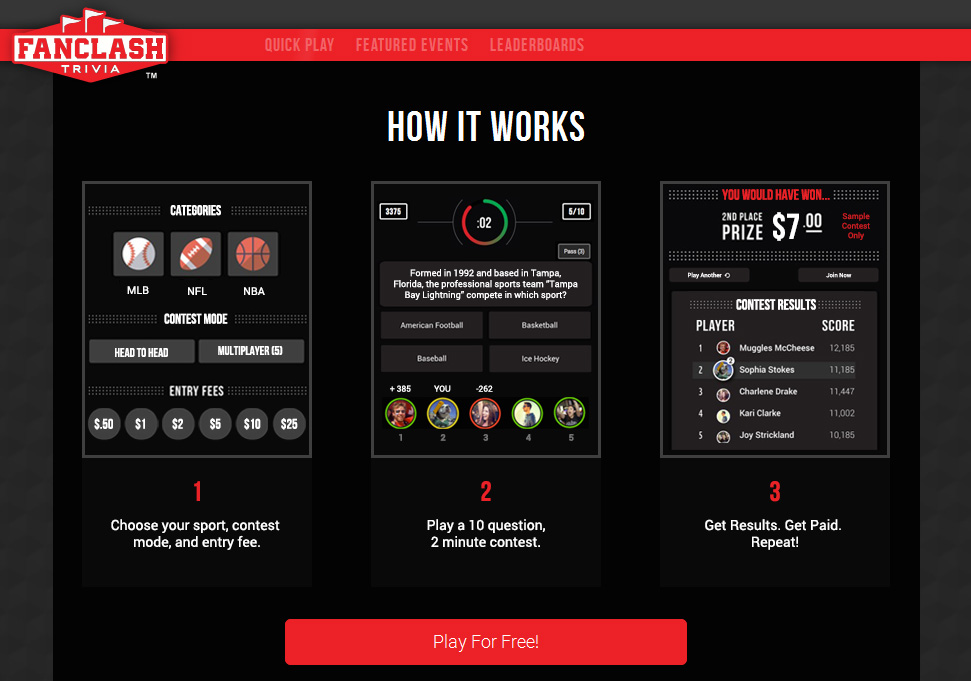 If you like competition, you have to jump in and try FanClash Trivia. It's not only a game of knowing your stuff, but you also can pass on up to three questions per game, which is a smart move if you don't know the answers to a tough question.
Right now on FanClash there's NFL, MLB, and NBA themed questions being offered, but if you are into other sports, there's going to be more contests down the road for fans to choose from. Don't worry about seeing the same questions over and over, the algorithm and large pool of questions helps to avoid repeat questions, and thus, user acclimation from multiple plays within the same category.
A lot of the gameplay on FanClash Trivia takes place from 7pm – 12pm EST, but as the site becomes more popular, the window of open play will be expanded.
Of course when it comes to playing for money there's going to be legalities and what not. No concern, as FanClash is in compliance with all necessary legal statutes, including their certification with Symantec SSL to enable the transfer of sensitive data. They use the most reputable payment and banking services companies as partners, so you don't need to worry about that.
It's not considered gambling, as it's a skill-based game. Right now the game isn't offered to residents of Arizona, Arkansas, Colorado, Delaware, Louisiana, Maryland, Montana, South Carolina, South Dakota and Tennessee.
Check out their FAQ section, and all your questions will be answered. They make it simple as there's even an intro video that explains everything.
Get in on the fun, and test all that sports you've been watching over the years today over at FanClash Trivia!
In fact, they're hosting a special event tonight (December 22nd) from 8-10pm EST where fans will get the chance to play head-to-head against sports reporter Melanie Collins for prizes. So what are you waiting for. This should be lots of fun, so make sure you check it out!