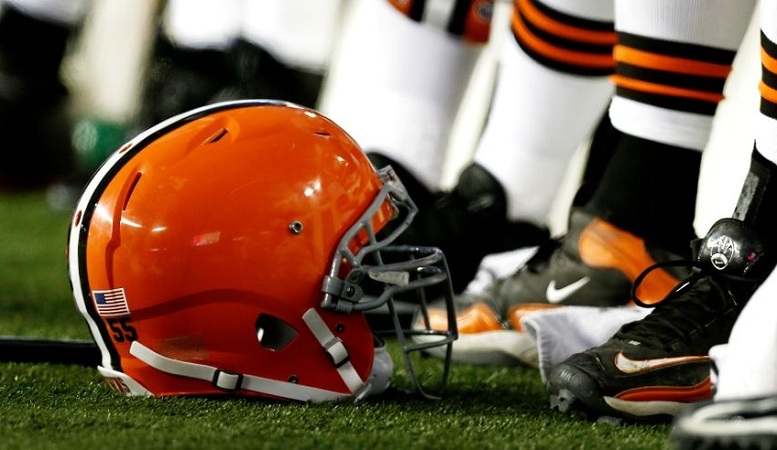 Research into NFL's history has revealed there's a new player atop Cleveland's franchise record, say Pro Football Reference. Bill Glass hasn't lined up at Cleveland's defensive end since 1968, although he recently claimed a couple of honors in the team.
Thanks to Nick Webster and John Turney (Pro Football Researchers Association members), fans have gotten a better understanding of the sack totals since the 1960 season. The two spend decades researching statistics from various NFL games since the 60s, helping the BetMGM members understand the franchise's history better as they wager on exciting sports games, by improving their entertainment experience.
While the NFL started recording sacks officially in 1982, Webster and Turney's research was thorough enough that it allowed Pro Football Reference to post new single-season and individual sack totals. And that's where Bill Glass appears in the picture.
A Detroit Lions first-round selection in 1957, Bill joined Cleveland in 1962 as part of their multiplayer trade deal with the Lions. The deal was centered on the exchange of quarterbacks Jim Ninowski to Cleveland and Milt Plum to Detroit.
Glass played for Cleveland until 1968, getting four seasons in the Pro Bowl, and was also part of the team that won the 1964 NFL Championship. At the time, Bill recorded 77.5 sacks throughout 94 career games, putting him at 2.5 sacks above linebacker Clay Matthews who recorded 75 sacks in his 232 career games during his 16 season spell with the Browns.
In addition to leading in sacks, Bill also has the top three single-season records with 15.5 sacks in 1962, 16.5 sacks in 1965, and 15 sacks in 1966. All these beat out Reggie Camp's last single-season record of 14 sacks registered in 1984. These new numbers also gave Myles Garrett several higher targets to shoot in the defensive end.
During his four years at Cleveland, Myles had amassed 42.5 sacks in his career, with his season being 13.5 sacks recorded in 2018. As such, Bill's single-season record will be in play provided that Garrett plays a whole season, while Cleveland's mark is just two to three great seasons away.
Following the research by Nick and John, Glass isn't the only former Cleveland Player that suddenly found himself on their all-time list in sacks. Glass shares the top 10 with players like defensive tackle Jerry Sherk at No.3 (70.5 sacks from 1970 – 1981), defensive tackle Water Johnson at No. 4 (66 sacks from 1965 – 1976), defensive end Paul Wiggin at No. 5(60.5 sacks from 1965 – 1976) and defensive end Jack Gregory at No. 8 (41 sacks from 1967 – 1979).
If you love football stats like these, you might like NFL betting, too. Check out BetRivers online sportsbook for football betting today.

NEO Sports Insiders Newsletter
Sign up to receive our NEOSI newsletter, and keep up to date with all the latest Cleveland sports news.