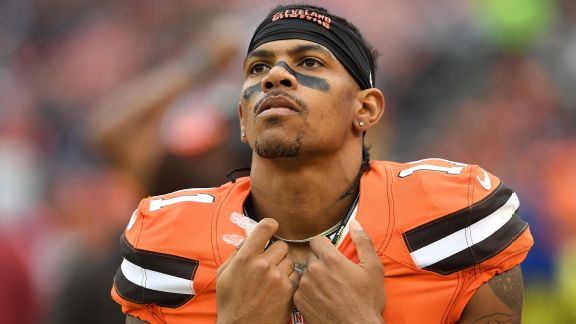 CLEVELAND, Ohio- The Cleveland Browns have made a decision today regarding their top wide receiver Terrelle Pryor. The Brown and Orange have opted not to franchise tag the quarterback-turned-receiver, thus turning him into a free agent.
Pryor had a standout year in a season where there wasn't much to celebrate. He pulled in 77 receptions for 1,007 receiving yards and 4 touchdowns, which will definitely attract contending teams this offseason.
Another thing to keep an eye with Pryor is the chance to get big money, as he just watched his agent Drew Rosenhaus land Antonio Brown the most money in the wideout position group. Pryor will be looking to be the next route runner getting paid.
Antonio Brown's agent, Drew Rosenhaus, also reps Terrelle Pryor. Been going from PIT to CLE for weeks. We'll see if TP gets big $$ next

— Jason La Canfora (@JasonLaCanfora) February 27, 2017
NEOSI will keep an eye on this situation and continue to provide updates.