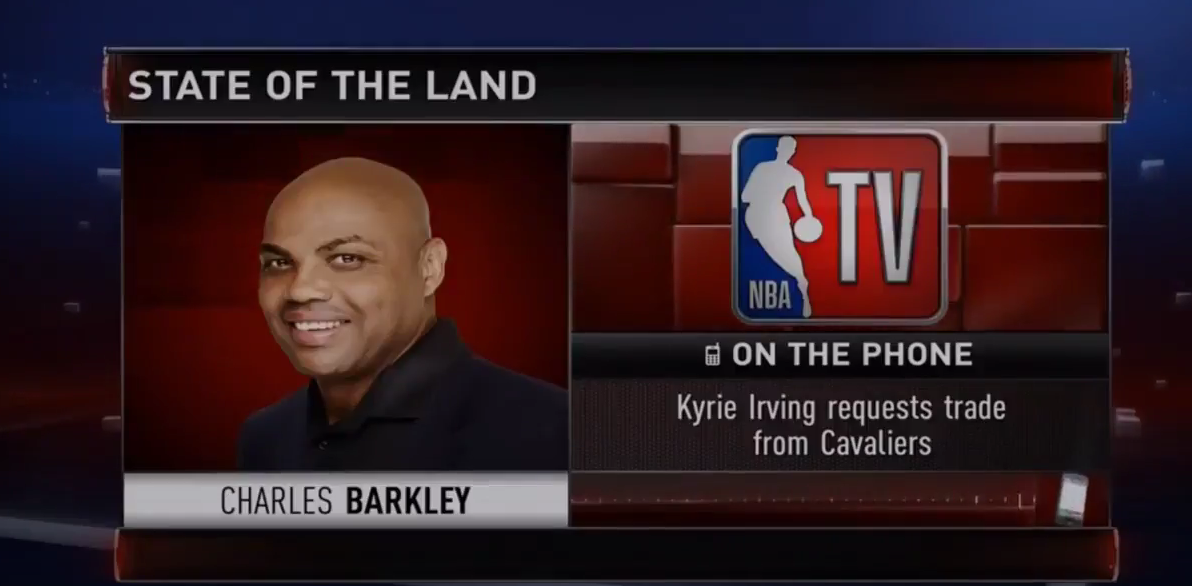 Charles Barkley is never one to sugarcoat, so it's not really shocking that he had some choice words for Kyrie Irving regarding his trade request.
In true Barkley fashion, he was anything but happy and understanding of Irving's request.
"The generation of players– You want to be on a good team. You want to play with other great players. This notion where you want to be the man, I just think is so stupid," Barkley said during an NBA TV interview. "If I got a chance to play with another great player, I want to do that. The objective is to win.
"When he was on a bad team and he was the man, I guarantee you that wasn't a lot of fun for him. And now you want to leave the best player in the world. And listen, I hear all of this stuff about how LeBron casts a big shadow. He should cast a big shadow. I'm pretty sure everybody that played with Michael Jordan or Larry Bird or Shaq … it's a big thing. I just don't understand why these guys–if you get a chance to play with great players, that's half the battle."
Barkley also touched on a fact that is on a lot of Cleveland fans' minds– That LeBron James could potentially exit the franchise after the 2017-18 season. In theory, that would only mean good things for Irving.
"If he just stays in Cleveland, he could be the man in another year if LeBron decides to leave. That's one scenario," Barkley said.
Barkley even went as far as saying that the NBA isn't as fun to watch anymore because of the new generation of players.
"This new generation man, it's not a lot of fun watching the NBA now and the way things are going, and I'm not one of those old bitter guys," he said.
"You want to play with great players, you want to share the glory, you want to win. Right now there's only two or three, four legitimate teams in the NBA. And if you're not on one of those four or five teams, you really just wasted your time for seven months, so I don't understand why you wouldn't want to play with LeBron. Listen, I want to play with LeBron now!"
Watch the full segment below:
https://www.youtube.com/watch?v=WnO8l7RgC1U

NEO Sports Insiders Newsletter
Sign up to receive our NEOSI newsletter, and keep up to date with all the latest Cleveland sports news.