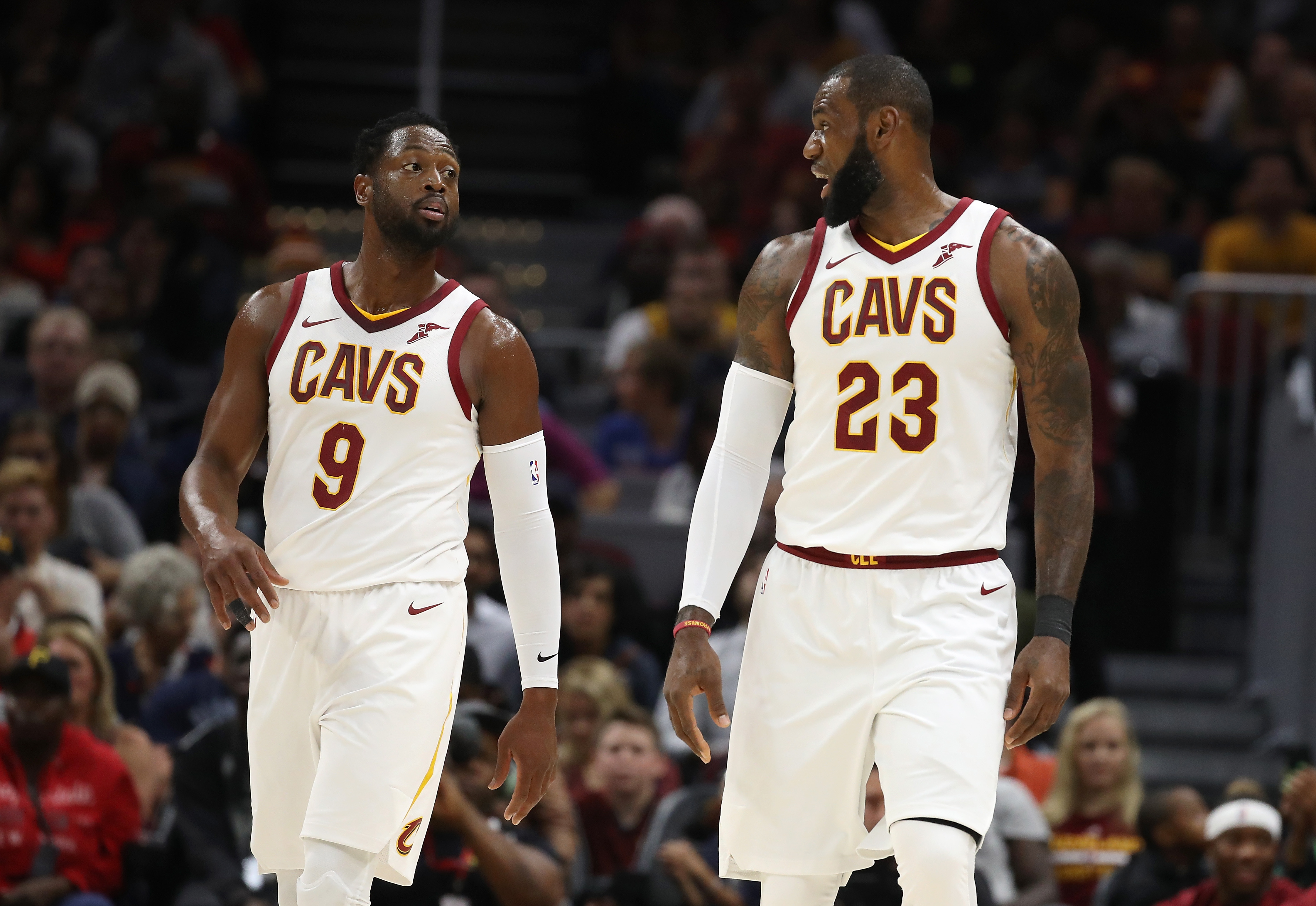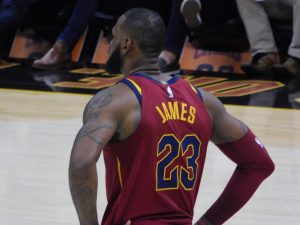 Cavs close third quarter on 12-0 run, carry momentum to thrilling overtime finish
James found a crease in the Clippers' defense for a driving layup, giving him 18 points and igniting Cleveland's offense with 2:54 to play in the third quarter. Jae Crowder, Wade and Jeff Green also chipped in, capping off a 12-0 run to trim the margin to three heading into the final period.
"We're built for when the game slows down," said Wade. "And late in games is when the game slows down. And that's kind of where we are good, so that's what we're built for."
The momentum continued to trend toward the defending Eastern Conference champions, with James registering 14 fourth-quarter points, including a game-tying three-pointer to even the score at 105-105 with 47.9 seconds left in regulation. Both defenses held the upper hand as the dramatic possessions transpired, prompting the scoreboard operator to post another five minutes for an overtime period.
"I just think offensively he's been more aggressive to score the basketball," Lue said of James. "He's taken it upon himself to try to be more aggressive offensively. We need that."
More of the same defensive intensity – a missing component of the Cavs this season – was brought to the table in extended time, forcing head coach Doc Rivers to call a timeout and attempt to devise an offensive game plan.
Cleveland foiled his strategy.
Jordan's layup was the first sign of life for the visitors, coming after nearly three minutes of scoreless offense. Griffin shot 8-of-25 (32%) from the field and struggled against James, the toughest assignment on both ends of the floor.
"I could see throughout the course of the game when we were making our run, Blake (Griffin) got a little tired, he got a little winded," said Lue. "LeBron did a good job on him also, just being physical with him and making it tough on him."
"He takes that challenge. When you're so great, you need a great matchup to keep you activated."
Love knocked down a pair of treys before James neared the 40-point plateau with a turnaround fadeaway, a trademark move for a fitting finish.
"Those were a couple of big plays," Love said. "It just shows you what we're capable of. We just have to sustain for 48 minutes. Tonight was even more, five extra minutes. We try our best to fight throughout and we did that."
"It's good to know that we're building character and building resiliency," said James. "You can do that with a new group, then that definitely can help us in the long run."
Also of note: Iman Shumpert departed after the first half with left knee soreness, moving Jose Calderon to a revamped starting rotation.
John Alfes has covered Cleveland sports since August of 2016. Follow him on Twitter @JohnAlfes for breaking news and in-depth coverage all season long.

NEO Sports Insiders Newsletter
Sign up to receive our NEOSI newsletter, and keep up to date with all the latest Cleveland sports news.