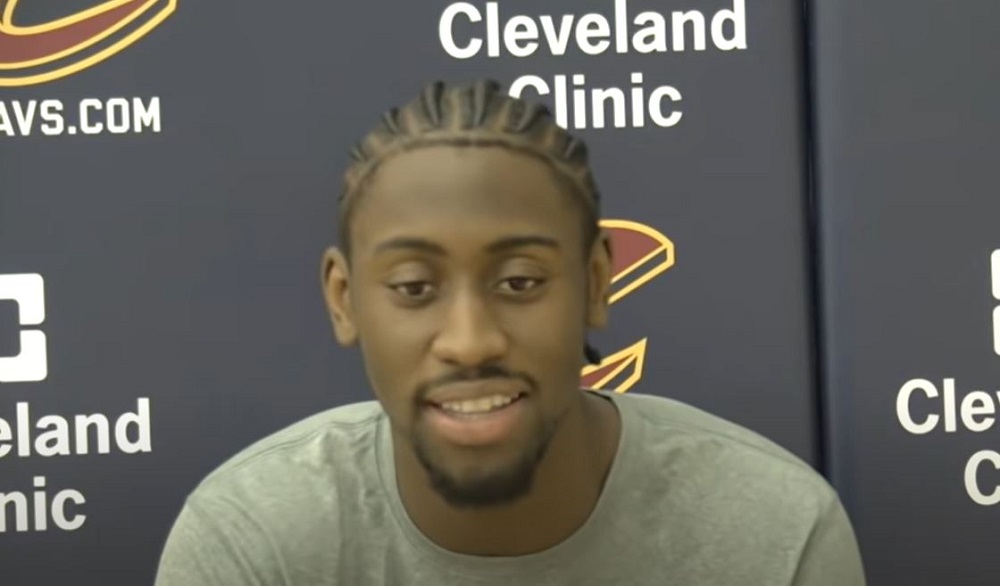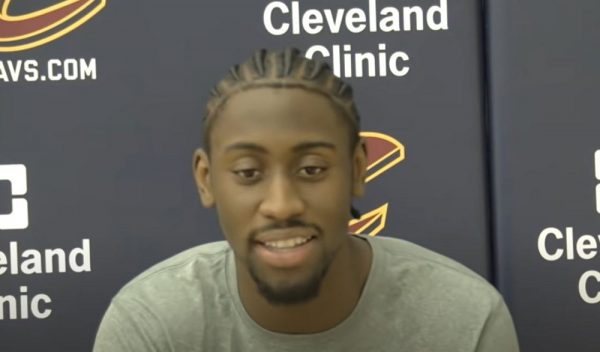 The Cleveland Cavaliers introduced Caris LeVert to the media today in announcing the trade that was initially reported on Sunday. Koby Altman was able to pull this without giving up any core players, sending the Cavs' first round pick in 2022 along with a second rounder picked up from the Rockets. The teams also swapped future second rounders.
The Cavs have been one of the surprises of the NBA, so few would have predicted that the Cavs would have been a buyer at the trade deadline. But with a realistic chance to compete for one of the top seeds in the Eastern Conference playoffs, the Cavs went looking for ways to improve the roster. It's no surprise that the Cavs were looking for a wing player who could score and also handle the ball. Watching teams key on Darius Garland after Ricky Rubio went down for the season made it pretty clear that the Cavs needed back court help.
LeVert can be a dynamic addition to this young roster. As a 6′ 7″ wing he offers plenty of versatility on both sides of the floor, and he can handle the basketball and take pressure off of Garland. He's also a reliable scorer who can sometimes take over a game, recently dropping 42 points in a contest. He averaged 18.7 points and 4.4 assists in 39 games with the Pacers. His 3-point percentage isn't ideal at 32% but he can certainly knock down shots. Chemistry is a huge factor in the NBA so the key will be how LeVert adapts to the culture J.B. Bickerstaff has created in Cleveland. The Cavs desperately needed another guard that could create his own shot after Rubio went down, and LeVert certainly provides that threat. But I expect he'll increase his efficiency in Cleveland as he won't have as much pressure to score and he can be more selective with his shots.
Listening to his introductory press conference, LeVert comes across as a very humble player who is excited to join a young, winning team. He gives off every indication that he will work hard to fit in.
LeVert already has a close relationship with Jarrett Allen from their time together in Brooklyn. Given all the drama we're seeing in Brooklyn, it's interesting to see how Allen and LeVert have thrived since leaving.
LeVert describes himself as a hard worker which will be necessary for him to fit in with this young group. He'll probably be taking some minutes away from Isaac Okoro who is a relentless worker on the defensive end. Okoro has great potential, but LeVert will add an offensive threat that the team is missing with Okoro in the lineup, even if he's been improving this year.
There have been rumors that Collin Sexton might be able to rejoin the Cavs in the playoffs, which could provide a huge boost to the bench. Sexton and LeVert are very similar players on the offensive end with their ability to create shots and drive to the basket, though LeVert is a much bigger player. It will be interesting to see what happens long-term with both players. LeVert will have another year on his contract following this season.
While the Cavs expect LeVert to fill a huge hole, there are reports that the Cavs may still be in the market for more moves, particularly at the backup point guard position.
LeVert will play tomorrow night so we won't have to wait long to see the impact he can make on this team as they push towards a playoff appearance.

NEO Sports Insiders Newsletter
Sign up to receive our NEOSI newsletter, and keep up to date with all the latest Cleveland sports news.