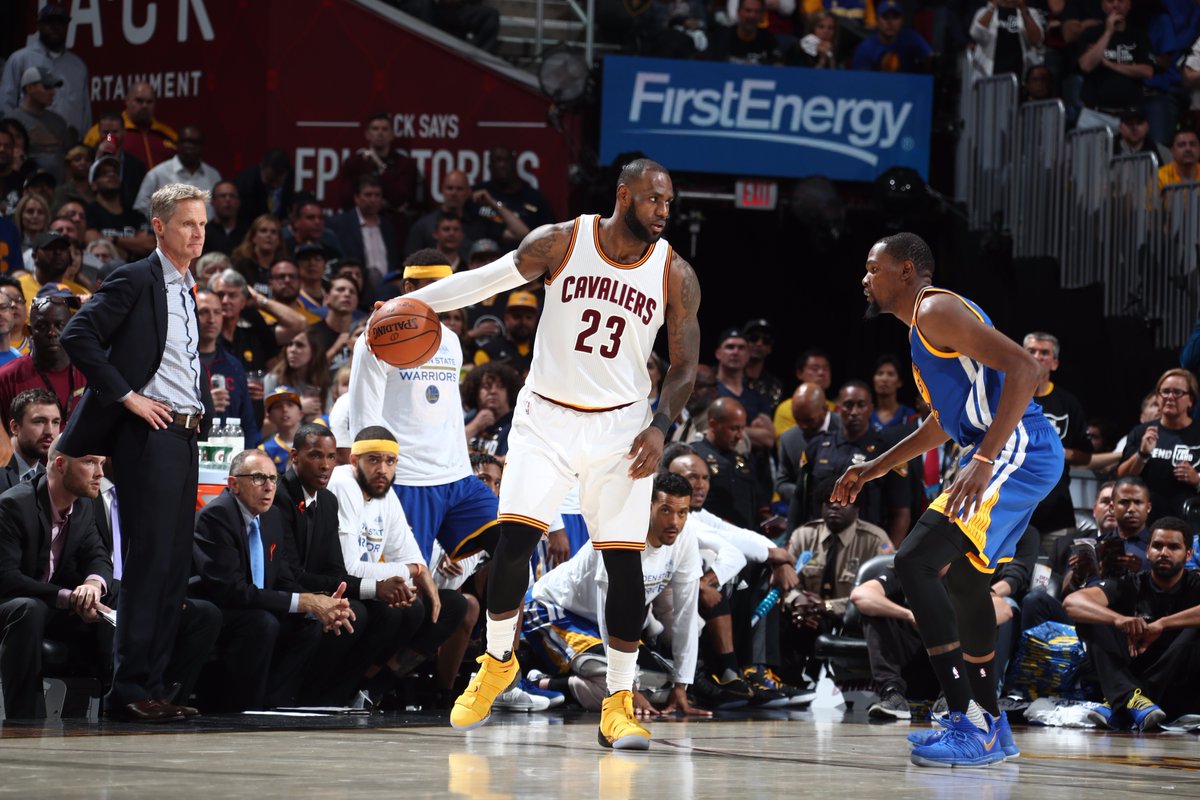 The Cleveland Cavaliers stayed alive with a 137-116 win over the Golden State Warriors to make it a 3-1 series.
Here are four takeaways from Game 4's win.
1. Cleveland Ramped Up the Physicality
Tristan Thompson set the tone early with an aggressive mindset, grabbing four rebounds in the first five minutes, which tied his series high from the first three games.  He finished with 10 boards. Kevin Love was battling for loose balls and attacking the rim. LeBron James and Kevin Durant went back-and-forth with each other, as the referees called a double technical.
Draymond Green was called for a technical foul in the first half, but it was retroactively changed to Steve Kerr. Green picked up a technical in the second half and the PA announcer and referee called it his second tech of the game, causing the PA announcer to say he was ejected.
The crowd was fired up and Green egged the crowd on, but he was allowed to stay in the game, as it was only his first technical of the night.
Iman Shumpert and Kyle Korver got into it with Zaza Pachulia and there could be more penalties to follow when the league reviews the play, as it appeared punches were thrown by both sides in the chaos. The bottom line was it was a very chippy game and that may have benefited Cleveland, as they made the game a little more ugly and it also slowed the tempo down at times so Golden State could not get into a rhythm.