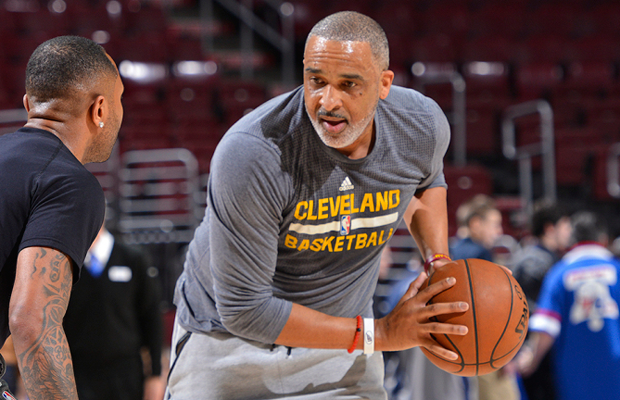 The Cleveland Cavaliers parted ways with assistant coaches Phil Handy and Jim Boylan on Monday, ESPN's Dave McMenamin reported. It's the second and third coaches Cleveland has lost/parted ways with, the first being Vitaly Potapenko. Potapenko left for a spot on the Memphis Grizzlies' coaching staff.
Boylan and Handy were both part of the Cavs' 2016 championship staff. There was no reason given by Cleveland as to why the moves were made.
As a result, Damon Jones and Dan Geriot were promoted. Jones is now one of the main assistants to head coach Ty Lue and will be present near the top of the bench during games, whereas Geriot has been promoted to a full-time assistant.