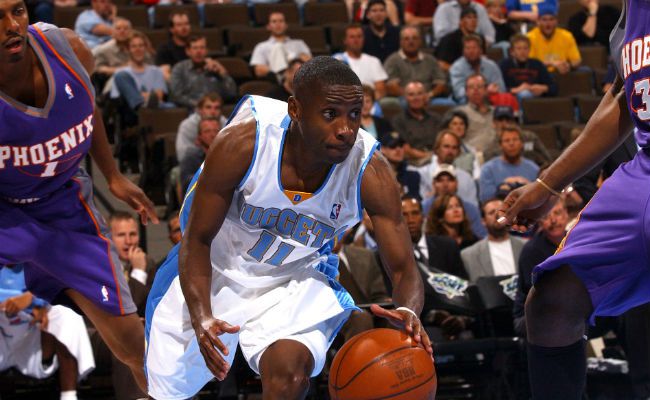 LeBron James' looming free agency decision is the highlight of the NBA's summer. Everyone will be trying to speculate where James will land and why he is deciding to play in such city. But that doesn't mean fans and pundits are the only ones speculating.
Former Cavalier Earl Boykins is making his call on the LeBron sweepstakes.
Boykins spoke with Altitude 950 in Denver on Wednesday and delivered his take on the situation, saying that if LeBron does sign with Denver it would be because of their young assets.
"He's going to look at Denver," Boykins told Altitude 950. "He's going to talk to (Nuggets president of basketball operations) Tim (Connelly) and he's going to say, 'If I sign here, what moves are you going to make? What's going to be left if I decide to sign here.' The Nuggets have the young pieces that LeBron wants around him." [h/t The Denver Post's Joe Nguyen]
It is a fair assessment to make. There's been plenty of talk about teams with younger talent having an inside track to landing The King. It's what makes Philadelphia and Boston so appealing on paper. But Denver never seems to be discussed amongst the teams with young, talented players, which is confusing.
The Nuggets not only have rising star center Nikola Jokic but also a backcourt duo of Jamal Murray and Gary Harris that is nothing to scoff at. All three players probably wouldn't be able to see what life with LeBron James is like due to salary restrictions but the idea of joining forces with two of the three is certainly enticing.
Boykins also added that the Nuggets' chances of signing LeBron rests on the future of Jokic. The former Nuggets point guard said that the team's probability of landing LeBron goes up to '35, 40 percent'.
Rumors will continue to swirl until James makes his decision on his playing future. Until then, everyone will assume to know what he has planned as his next step.