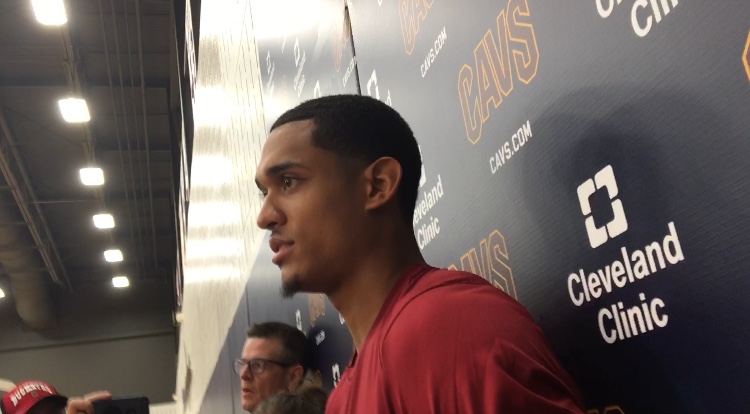 There always seems to be someone who goes against the grain scientifically on the Cleveland Cavaliers roster. Last season, now-Boston Celtics point guard Kyrie Irving floored the entire world when he stated on an episode of the "Road Trippin' Podcast" that he believed the Earth was flat. This year, another Cavalier has taken the honors as the most original and odd take.
That Cavalier would be Jordan Clarkson, who appeared on the "Road Trippin' Podcast" on Monday and caught everyone in the room off-guard with an ancient take. Clarkson mentioned he believed that dinosaurs were pets of bigger human beings back in the ancient days which definitely raised some questions. Slam Magazine quoted some of the conversation had on the podcast.
"Y'all know how we got dogs and stuff right?" Clarkson started with. "So, I think it was bigger people in the world before us, and the dinosaurs was they pets."
DJ Montage, who was part of the latest episode, proceeded to ask Clarkson how large he thought these human beings really were. Clarkson's response was rather interesting.
"Oh, you look at a dinosaur. They got to be three times bigger than them."
Clarkson has been a spark off the bench for Cleveland, playing in sixteen games and averaging 13.9 points per game. But let's just hope he keeps his game as hot as his scientific theories.

NEO Sports Insiders Newsletter
Sign up to receive our NEOSI newsletter, and keep up to date with all the latest Cleveland sports news.