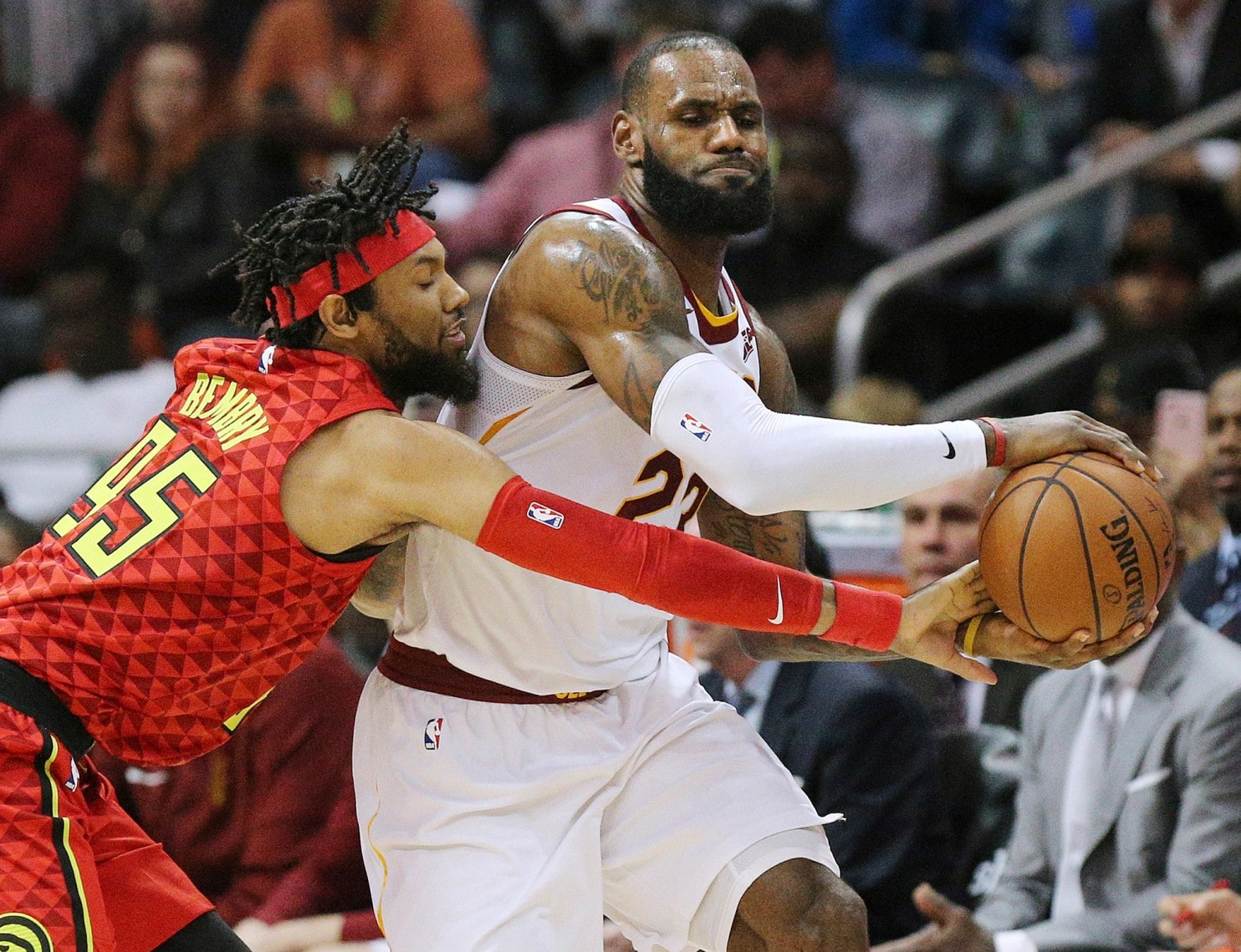 The Cavs have the longest winning streak in the NBA, extending it on Thursday evening in Atlanta against the Hawks with a nifty seven-point win, 121-114.
It was once again a very solid outing for LeBron James, who popped in 24 points and 12 assists, as the Cavs put up 45 points in the first quarter of what was and ended up being a high scoring affair.
Now at 15-7, the Cavs will get a trip home and an off day on Friday before they play host on Saturday to the Memphis Grizzlies, who just canned their coach and are sitting at 7-13.
Here's a couple looks at some of the action from Thursday's game, as LBJ and his gang haven't lost in a very long time, yet are still trying to catch the Pistons at the moment in the Central Division.