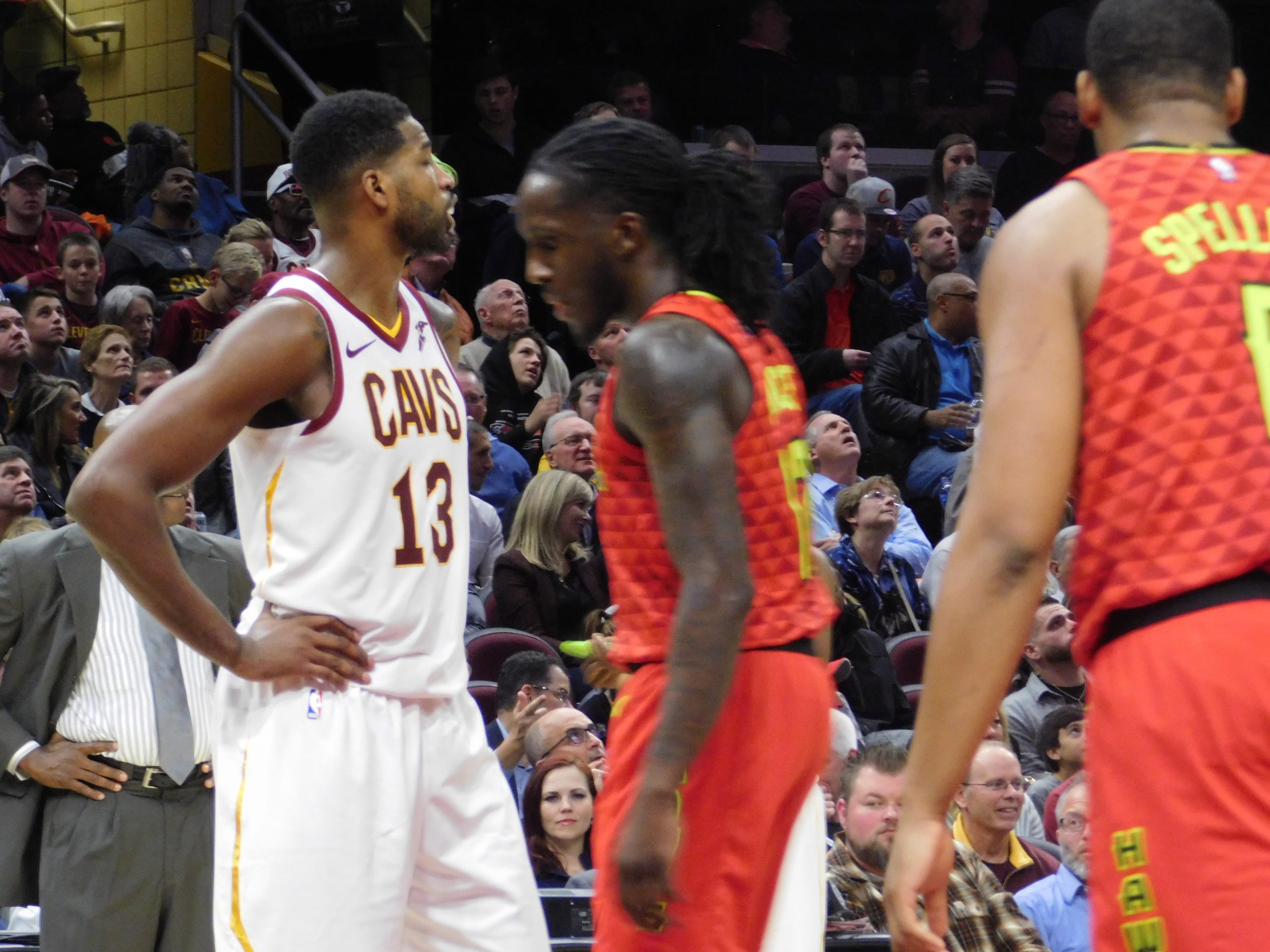 Cleveland- The Denver Nuggets came into their match-up with only one loss, and they left Quicken Loans Arena with only one loss as they defeated the Cavaliers 110-91. The Cavaliers lead this one by 12 after the first quarter before the Nuggets outscored them by 24 points in the middle two quarters. The Cavaliers came out Thursday night with a confidence on both ends of the floor that they've struggled to find most of the season.
The Nuggets began the game looking like a team that was on the second night of a back to back, and the while the Cavs took advantage of this early on, they couldn't hold off the fire power of the Denver offense. The Nuggets are able to beat you in a variety of ways, and that is what they did on Thursday, as the Cavaliers were able to hold Nikola Jokic in check. Jokic is arguably Denver's best player but it wasn't he who beat the Cavs it was Denver's other big who beat Cleveland, that man was Paul Millsap.
Millsap and the Cavs have a history that dates back to a few playoff encounters, and the Cavs usually got the last laugh. Well Thursday night Millsap made sure to get revenge, the big man had (16pts and 6rbds.) The Cavaliers were led by Jordan Clarkson with 15 points off the bench, Clarkson continues to be one of the Cavs most trustworthy scoring options night in and night out.
The Cavaliers began a two game road trip on Saturday when they travel to take on  the Charlotte Hornets, with game two being on Monday in Orlando against the Magic. These are two winnable games for the Cavs, but then again you can't be so sure which Cavs team shows up.

NEO Sports Insiders Newsletter
Sign up to receive our NEOSI newsletter, and keep up to date with all the latest Cleveland sports news.