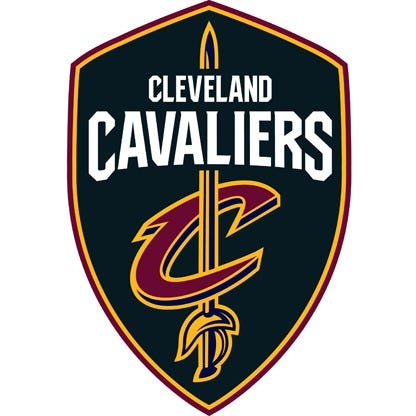 The Cavaliers were coming off their 2 OT victory Friday night. With the Miami Heat in town, the Cavs wanted to string together two solid performances on their home floor as they tried to overcome their earlier defensive issues during the losing streak and maybe get a #Cavalanche in the meantime.
Behind subs Cedi Osman's 20 points/12 rebounds and Isaac Okoro's 13, the Cavs administered an old fashioned smack down on the injury-plagued Heat, 113-87. The win upped the Cavs record to 10-6, while the loss was the Heat's sixth straight on the road and they find themselves 0-3 on this road trip with one game remaining.
Career-high on the boards for #TheFirstCedi!@fuboTV | #LetEmKnow pic.twitter.com/oBR5ri4Bi5

— Cleveland Cavaliers (@cavs) November 21, 2022
Darius Garland added 25, while Evan Mobley contributed a double-double with 15 points and 10 boards. 
First Quarter
This was the first meeting between the two Eastern foes.
Miami jumped out to a 17-8 lead after a Bam Adebayo 11-foot jumper. Adebayo led the Heat with 21 points and six rebounds and was returning from some knee problems that kept him out of two games. The Cavs continued to chip into the lead until, with one second left in the quarter, Mobley hit a shot to put Cleveland up 28-27 and the rout was on.
For 4:04 seconds of the second quarter, the Heat were held scoreless by great defense and tired Miami legs. Missing shots and quick rebounds and outlets helped the Cavs get into their offense before Miami could set it up.
Key to the Cavs game – #CAVALANCHE
The second quarter 21-2 #Cavalanche that the Cavs laid on Miami pushed their lead to 19 points which they never relinquished. In fact at one point in the third quarter the Miami deficit was 31 points.
Here's a great example of the ball movement and DG hitting a trey with about 1:30 left in the 2nd quarter.
knock it down beyond the arc 🎯@dariusgarland22 | #LetEmKnow pic.twitter.com/uTXb8BxBRk

— Cleveland Cavaliers (@cavs) November 21, 2022
The Wine and Gold outpaced Miami 67-37 in the 2nd and third quarters. And letting your bench play predominantly the fourth quarter was a great way to develop your bench and let the starters have some fun!
Here, Raul Neto takes a nice Brazilian spin into the lane for a bucket!
SIMPLESMENTE RAUL NETO

O RAULZINHO

BRASIL NELES 🇧🇷
pic.twitter.com/J2p7sxa6qF

— NBA do Povo 🏀🇧🇷 (@NBAdoPovo) November 21, 2022
Next Game
Cleveland plays again Monday at home against the Atlanta Hawks, continuing a stretch of playing Eastern teams for the first time. Atlanta also brings a 10-6 record to the festivities. Go to the game and you will see the entire Hawks squad except Bogdan Bogdanovic. Trae Young leads his team into the Land with their 3-2 record in the last five games including wins over Milwaukee and most recently an OT win against Toronto.
Notable Quotables
"There's been a lot of learning done as a team and individually. Guys are figuring out and understanding how they can help [the starters]."
Teams are going to a zone type defense against the bigger Cavs at times. JB was pleased in how the men attacked it last night. And Cedi and Issac helped with that.
"We need to get some thrust down the floor before they had a chance to set. [Tonight] they had the right mindset."
"What I saw was a team that saw how they were being defended and made adjustments. The [Miami] defense had them slowed down that first quarter…When they figured out get a man in the middle of the defense and spread the ball from there…That was all she wrote!"
Donovan Mitchell:
"It's great to have nights like this to show what he (Cedi) does."
JunkYard Dog – Cedi Osman!
🐶 Cedi Osman dünkü galibiyette Junkyard Dog kolyesinin sahibi oldu. pic.twitter.com/GkwD8dxVhi

— Cleveland Cavaliers Türkiye 🇹🇷 (@tr_cavs) November 21, 2022
Seats from SeatGeek
Interested in attending? Plenty of seats from SeatGeek.com!
Can't Monday? Well, Portland comes to town Wednesday! That's near a sell-out so far!
Follow me onTwitter @Petrorock44 for more sports takes and make sure you bookmark www.NEOSportsinsiders.com.

NEO Sports Insiders Newsletter
Sign up to receive our NEOSI newsletter, and keep up to date with all the latest Cleveland sports news.