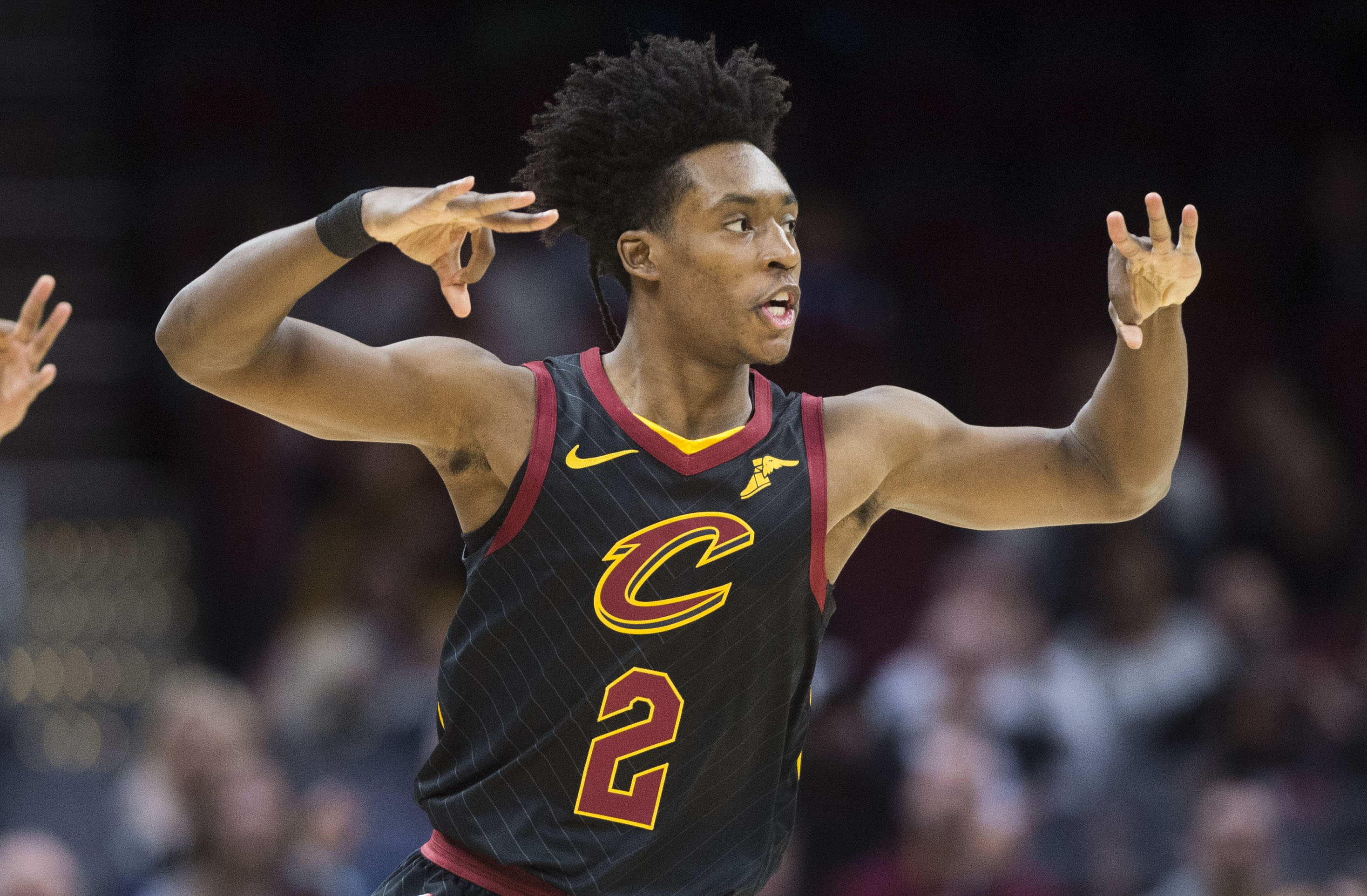 By Nick Broulis
With the Cleveland Cavaliers season having gone the way it has, the Broulis Beat Report takes a look at what has been going on lately and an opinion on those former Cavaliers in Boston and Los Angeles.
I talk with a lot of people that aren't too sure about Cleveland rookie Collin Sexton.
I think it's really important to remember how young Sexton is and the learning curve that is going from college to the NBA.
From day one, up to today, I've seen progression in Collin. Now, that doesn't mean I think he's the type of player you can build your franchise around.
I'm looking more so towards how he plays next season. I would like to see Collin kick the ball out once he gets to the basket, and I think he's getting better at doing that.
I just don't think people should already think he's a waste of a draft pick. Let's also remember that Sexton isn't on the most talented of teams.
Just comparing the first seasons of Kyrie Irving and Sexton, here are some key stats: Irving (46% from the field), Sexton (40% from the field). Irving (39% from 3-point range), Sexton (38% from 3-point range). Irving (assists 5.4 per game), Sexton (2.8 assists per game).
So, as you can see, Sexton isn't far behind Irving from an offensive standpoint. Now, a stat that Sexton needs to improve on is his assists total. Now, keep in mind, Cleveland doesn't have great shooters and the overall talent level on this team isn't good. That does factor in.
Also, Sexton needs to do a better job of looking to pass more often once he drives to the rim. If he can improve on that, he would become a better overall player. And I think a lot of fans are tired of seeing him get blocked at the rim when he should pull up for an easy jump shot or pass it.
Kevin Love has been great since coming back. You can see how much he effects the team. Defenses have to respect his outside shooting and his presence inside.
This creates open shots for his teammates. I still think they'd be better off trading Love next season. I say that for one main reason.
Love has never played a full season in his career. Since joining the Cavs, the most games Kevin has played in was the 2015-2016 season when he played in 77 of 82 games.
When it comes to the "tanking" aspect of the game, this is something that is being done because all the great players are friends and want to play together for the most part.
Out of the 30 teams in the NBA, I'd say maybe 5 teams are considered title contenders, but we all know that Golden State is still likely to win another championship.
Once Kevin Durant leaves the Warriors, that will open up the door a little more for a few, not many, but a few more teams to be considered serious contenders.
If you're Cleveland, shooting for a lower seed sometime in the next two years, isn't a bad idea, but then they must make the leap to a top three seed.
Some of you may think I'm crazy for talking about the Cavs making a push for the playoffs within the next two years. I say this because the East is bad at the bottom and if the Cavs get the right players, it can happen. I would lean more so towards two years from this year.
Plus, Cleveland owner Dan Gilbert is a willing spender.
Lebron James officially passed Michael Jordan on the scoring list, but the Lakers are done when it comes to the playoffs.
I don't know what Magic Johnson was thinking when he constructed this roster and thought James would take the Lakers far. Any team that has Lebron on their roster, MUST have shooters. Players like Lonzo Ball, Brandon Ingram, Rajon Rondo and Lance Stephenson aren't going to cut it.
I know a lot of people have criticized Dan Gilbert in the past, but when James returned to Cleveland, Gilbert made it a point to surround James with shooters and went well over the luxury tax in doing so. That's how a Lebron James led team wins a title.
Now, this is Lebron's first year in Los Angeles, so things can change during the summer, but keep in mind, James isn't getting any younger and will be 35 shortly after next year starts. The Lakers should've gone after a younger superstar that would fit the current roster better.
When the Cavs and Celtics made the trade that sent Kyrie to Boston, Celtic fans thought that this almost all but guaranteed their team a trip to the NBA Finals.
All of the sudden, Boston fans are witnessing that Irving isn't the leader they thought he was. If Irving leaves Boston, does that mean that Cleveland won that trade?
To me, both James and Irving played much better while they were in Cleveland. Irving seems to be regretting his decision to demand a trade and James looks like he's regretting his choice to leave for L.A. for a chance to do more with his movie career.