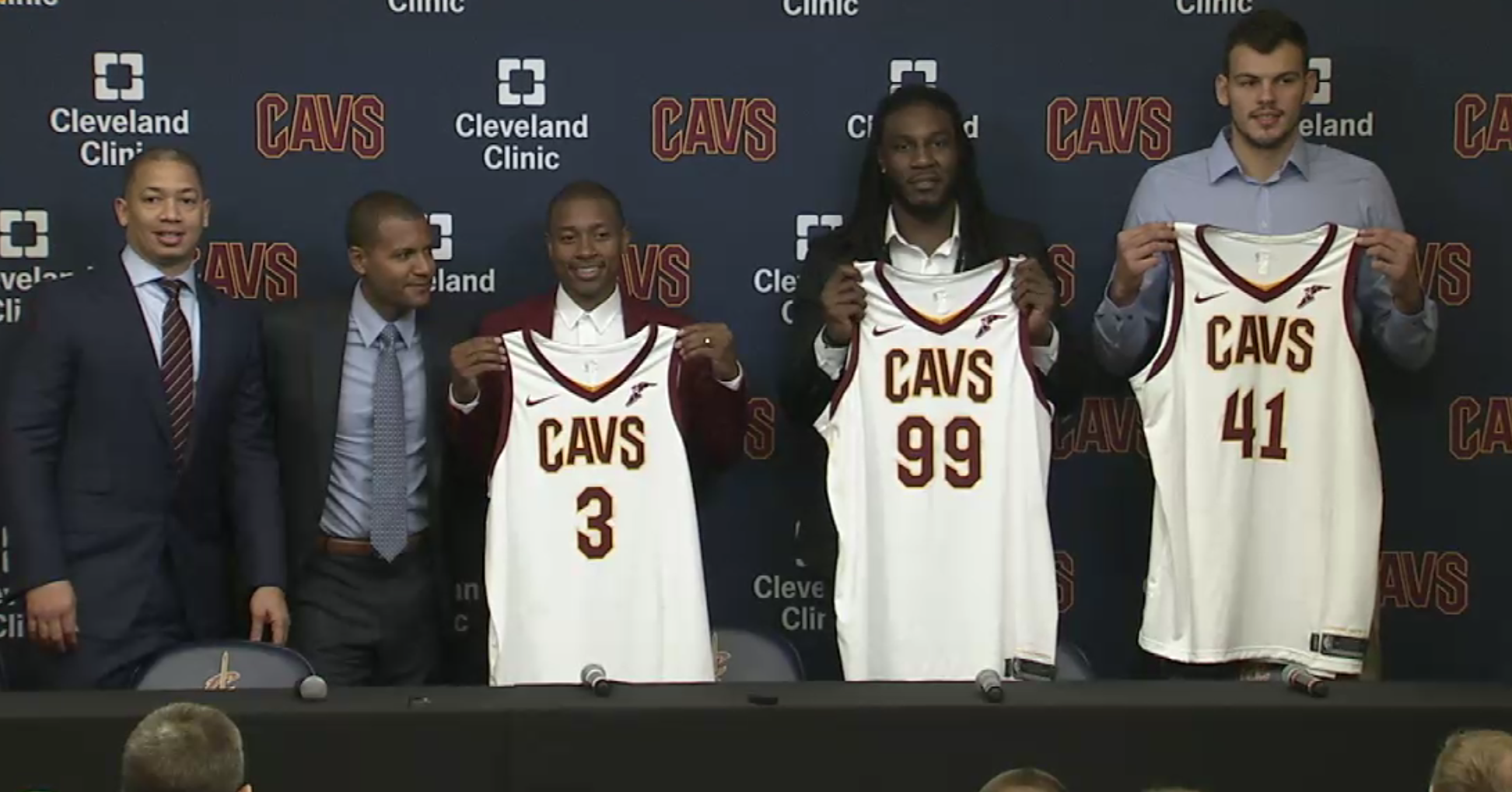 WASHINGTON– It's no secret that the Cavaliers are struggling, as they have dropped their last four games and now have a 3-5 record.
To make matters worse, the team will likely be without big man Tristan Thompson for the next month due to a calf strain, and Iman Shumpert will be out for the next week with right knee soreness.
As a result, head coach Tyronn Lue said that rookies Ante Zizic and Cedi Osman will both see some time tonight against the Washington Wizards. Prior to Friday morning's shootaround, Lue said that the two rookies got in some extra time running through the Cavs' offense.
"Just with guys being down, give them an opportunity to play, get a chance to get some experience on the court," Lue said. "They're young guys, energetic, came out here early today, ran through a lot of the plays, and they knew them the best, so that was a good sign."
"We're down. Shump's out, Tristan's out. We're down a couple of guys, so they'll get an opportunity and a chance to play a little bit."
Lue has repeatedly expressed his frustration with the pace that the Cavaliers have played with this season. As the oldest team in the league, it's clear that the younger teams are trying to run them off the court and score in transition. Given the fact that both are rookies, they at least have the benefit of of fresh legs despite their lack of experience.
Osman has played 18 minutes this season and scored four points, while Zizic has scored five points and grabbed six boards in 13 minutes of action.
"They both work extremely hard," LeBron James said. "I know Cedi knows how to play the game. He can pass, move without the ball, very aggressive. Defensively he's pretty good.
"Both of them still need to learn the systems and the NBA game. Z's a big body, very physical. They're out here working, will probably get their opportunity soon with the injuries we've had and with the injury to [Thompson] so, we'll see what happens."