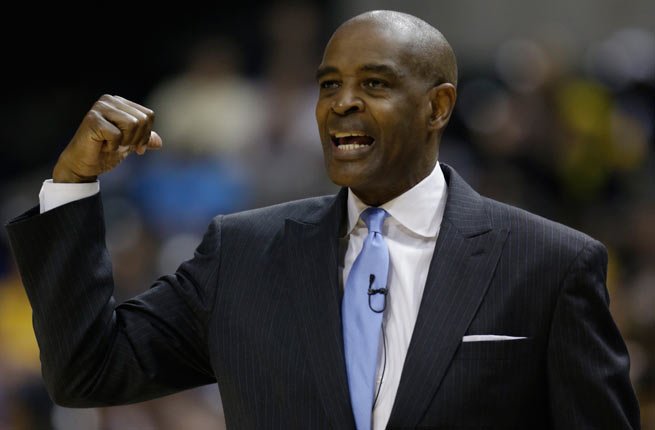 The Cleveland Cavaliers win if…
This has been mentioned before every game, the Cavaliers win if "they play better defensively," and while that still holds true the Cavs win tonight if they play with heart. This sounds like a locker room speech, but it really is that simple if Cleveland plays with heart they will win tonight. Take nothing away from the Atlanta Hawks but this a team the Cavs should beat, if not at least be competitive with.That wasn't the case last time out, they got their butts kicked. Plain and simple they were out played.
That night after the game, the fire alarm went off in the Arena long after the fans and even most workers were gone. The media room was filled with about 15 writers typing away at their stories as this annoying alarm sounds. At first everyone kind of looked at each other and ignored it, and continued working. As the minutes passed everyone became more and more confused to the point that eventually someone reached out to see if everyone actually needed to evacuate. As it turns out the building did need to be evacuated (nothing was ever wrong) but nonetheless everyone gathered up their things and walked out with unfinished work.
In summation that night was almost a metaphor for the Cavs season, after that game Cleveland sat at (0-3) and while all signs pointed to the alarm, most people almost ignored it. Then when it continued everyone became more and more concerned, to the point where someone stepped up and seemed help (Ty Lue firing) leaving a bunch of writers with unfinished stories. This Cavaliers season is an unfinished story and tonight is the beginning of the re-start.
The Atlanta Hawks win if…
If the Atlanta Hawks make 22 threes again tonight they will win. If the Cavaliers play like they've played all season? The Hawks probably win again. Besides the two obvious answers, Atlanta can leave with a victory by getting a balanced effort. One of the things that has really served well for the Hawks is when they have multiple guys contributed to the flow of the game offensively. Atlanta had 32 assists on 48 baskets in the first game, the ball was really moving around. Six guys were in double figures, which shouldn't sere as a surprise when they scored 133 points. The Hawks don't even need that kind of production from everyone, but Trae Young needs to set the table again tonight.
Young lead the team with 11 assists while, while four other players contributed with four a piece. Cleveland will clearly key on Young tonight, as they hope he doesn't have repeat offensive performance. With that being said, their should be opportunities for others to help burden the scoring load tonight for the Hawks. Two guys to watch are Taurean Waller-Prince and Kent Bazemore, Waller-Prince is off to a hot start this season (18pts, 3ast, 5.2rbds) while Bazemore went off for 23 (7/13) the last time these two teams squared off.

NEO Sports Insiders Newsletter
Sign up to receive our NEOSI newsletter, and keep up to date with all the latest Cleveland sports news.