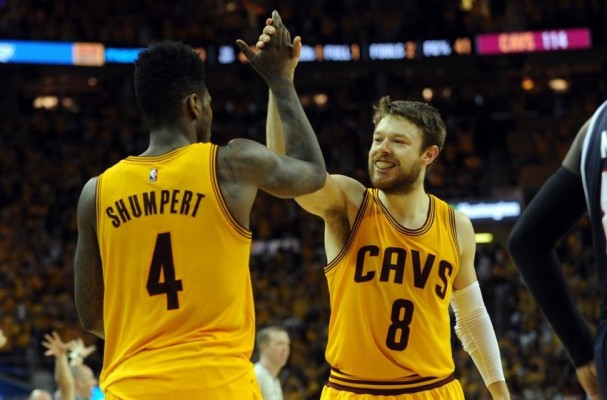 It's been a tough go thus far in the 2020-21 season for Cavaliers guard Matthew Dellavedova, who is now recovering from surgery after a CT scan revealed he had acute appendicitis.
The Cavs announced that Dellavedova was first checked out at the Cleveland Clinic Courts on Saturday after he told the team's medical and athletic training staff to pain he was experiencing in his lower right abdomen.
From there the Cavs had Dellavedova head to Hillcrest Hospital for a CT scan, which showed that he had an acute appendicitis and surgery was necessary.
The 30-year-old guard has yet to take the court this season is a regular season game due to a severe concussion suffered in the Cavs' first preseason game in December.
He was finally making strides to return, as he was able to be back with teammates at Cleveland Clinic Courts before this latest setback.
Dellavedova watched Wednesday's practice and was seen talking to teammates during practice, helping them run various plays and sets.
Now though it's unknown how long it'll be before he can make his way back after this latest surgery.
"He said he feels really good, which is a positive," head coach J.B. Bickerstaff said when asked about Dellavedova's recovery from the concussion.
"I think we'll progress him. Have to be intelligent with how he feels and how he progresses from one day to the next in order to make sure there (aren't) any setbacks or anything like that."
There's no doubt having to have surgery for an appendicitis is a setback, but hopefully at some point this season the popular vet can get back on the court with the team.

NEO Sports Insiders Newsletter
Sign up to receive our NEOSI newsletter, and keep up to date with all the latest Cleveland sports news.