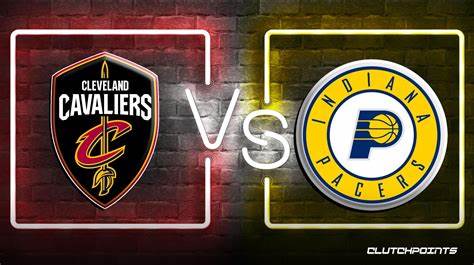 The Cleveland Cavaliers traveled to Indianapolis to take on the Pacers, and lost a very winnable game by the score 135 – 126. This is the Cavs second game this season with the Pacers, having won on December 16th in Cleveland 118 – 112. 
J.B. Bickerstaff voices his frustration with the @cavs' performance, as he felt that the team played at the pace established by Indiana.#LetEmKnow pic.twitter.com/nGVkaZp9ir

— Bally Sports Cleveland (@BallySportsCLE) December 30, 2022
A Hot Shooting 1st Quarter
Both teams shot the ball well from the start, as the Cavaliers were a hot 14 for 25 (56%) from the floor. Isaac Okoro had 6 points on 2 for 2 shooting from the floor and the foul line. A 12 to 5 run at the finish put the Cavs up 34 – 29.
The Pacers were 11 for 22 from the floor, including 3 made three point baskets. But they were just getting started with the three ball.
2nd Quarter
The Pacers hit 7 three pointers, by six different players, to score 35 points, including a layup by Aaron Nesmith right at the buzzer. Coach J.B. Bickerstaff could not have been happy with that layup, as a number of Cavaliers seemingly waved at Nesmith as he funneled his way to the hoop.
The Cavaliers continued their strong shooting, hitting 14 of 22, including 5 of 7 on threes. Donovan Mitchell scored 10 points, pushing his 1st half total to 15 points.
The Cavs led 68 – 64 at the half, as the Pacers cut their lead by one in the 2nd quarter. That trend would continue in the 2nd half.
Game Starts to Turn the Pacers Way in 3rd Quarter
Mitchell shot an airball to start the quarter, resulting in a 24 second shot clock violation. For whatever reason, the Cavs got away from what gave them the lead, and shot 10 three point attempts, making only 3. 
Between the 10:48 to the 9:02 mark, the Pacers took and made 4 three pointers – 3 were from notorious shooter Buddy Hield. They were long range bombs that hardly moved the net!
A six point Cavalier lead quickly dissipated to a three point deficit. Pacer Tyrese Haliburton had hardly been heard from, but he was about to introduce himself in a big way.
From about the 5:11 mark, Haliburton made five baskets, and four were dialed up from beyond the three point line. His last one gave the Pacers a 99 – 96 lead at the end of the 3rd quarter.
4th Quarter-Outpaced
The Cavs started the 4th on a 10 – 0 run, and took a 106 – 99 lead. The Pacers called a timeout, and the Cavs had the momentum.
The Pacers battled back, and eventually tied the score at 113 – 113. The game turned a final time toward the Pacers with a little over five minutes left, when they scored nine unanswered points. Two Mitchell misses, and a nasty block on LeVert, helped fuel the Pacer spurt to a six point lead.
A Mobley basket cut the lead to just three at 1:24.  Four more Pacer points, featuring a second attempt basket after an offensive rebound, pushed the lead back to 131 – 124.
A Losing Recap
Mitchell led the Cavs with 25 points on an inefficient 10 for 25 shooting.  Allen and Garland were both a strong 8 for 11, and scored 19 and 18 points, respectfully.
Donovan Mitchell analyzes of his own performance against Indiana, saying that he needed to do a better job thinking through the game when he plays, as he critiqued his pass selections.

Mitchell acknowledges the Pacers played at their tempo, and would like to learn from this. pic.twitter.com/h1OnCuegbR

— Bally Sports Cleveland (@BallySportsCLE) December 30, 2022
The Pacers were led by Haliburton with 29, Hield had 25, and Nesmith 22. Pacer sub Bennedict Mathurin scored 23.
While the Cavs shot a pretty good 12 for 28 (43%) from three, the Pacers won this game shooting a blistering 19 for 31 (61%). Those seven more three pointers add up to twenty one points.
The Cavs have to do a better job defending the three point line. Sloughing off shooters like Hield and Haliburton, while offering some meek "help" team defense, is just bad basketball. 
You have to stick to Hield, and make him put the ball on the floor. Those two Pacer shooters were a combined 11 for 14 on threes, and 9 for 19 on two point shots. Enough said!
https://twitter.com/BallySportsCLE/status/1608657250591166466?s=20&t=drUbz_ObLc_Ww-OP6-c56g
Consistently Inconsistent
The Cavaliers, after now playing 44% of their 2022/2023 schedule, have had some wild swings of inconsistency. On the positive side, they have had winning streaks of 8, 5, and 4 games. Those are countered, however, against losing streaks of 5 games, and the current 3 game streak.
This lack of consistency is not a surprise to long-time NBA fans. When Lamar Stevens starts, the average Cavalier age per starter is 23.6 years. When Isaac Okoro starts, that age drops to 22.8 years. That level of NBA youth does not bode well for consistency in playing performance.
Introducing a new star player in Donovan Mitchell takes some time to settle in. Basketball is a team game played with five players and one ball. Functioning as a consistent winning team takes getting to know one another. Some time and patience is needed.
LeVert and Osman off the bench can offer strong contributions, but they can also be wildly inconsistent from game to game.
Cavs move on to Chicago on Saturday, and then start the new year at home to Chicago and Phoenix
Final.@betwayusa | #LetEmKnow

— Cleveland Cavaliers (@cavs) December 30, 2022

NEO Sports Insiders Newsletter
Sign up to receive our NEOSI newsletter, and keep up to date with all the latest Cleveland sports news.