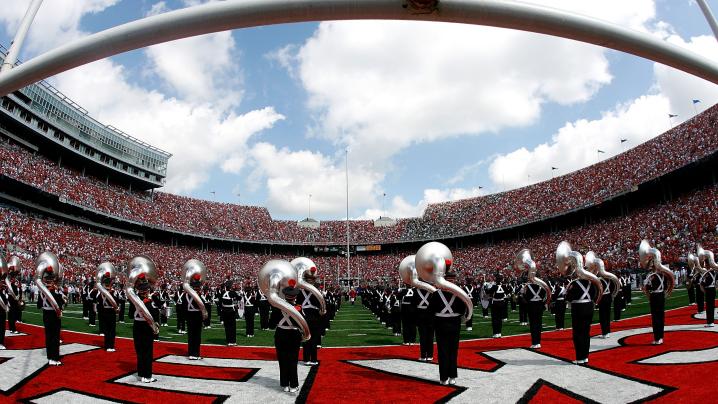 The Ohio State Buckeyes season came to an emotional end on Friday after being crowned the Fiesta Bowl Champs. A 44-28 victory over Notre Dame was a nice win, yes, but not quite exactly what scarlet and gray fans in the Buckeye state had in mind.
All-American defensive end Joey Bosa was ejected just halfway through the first quarter for targeting. This would be Bosa's last season as a Buckeye, as he announced he would forgo his senior season and enter the NFL draft where he is projected by many to go number one. That wasn't the only reason the Buckeyes felt down on their luck.
For the players and fans, it was a painful reminder what could have been, but never would be- there was no next game. The season was over, and there would be no shot at the title.
Had it not been for Michigan State to play spoiler in the second to last game of the regular season, the Buckeyes would have found themselves in the College Football Playoffs once more and on the hunt to repeat and catch the elusive national title.
Unfortunately in college football, a loss is basically your death sentence, even if you were the defending champs and unanimous number one to start the season.
What we saw Friday afternoon was the team we had been waiting for all year long- they just showed up too late.
The Buckeyes had an interesting year from the start. Defensive end Bosa, H-back Jalin Marshall and Dontre Wilson, and wide receiver Corey Smith were all suspended for game one against Virginia Tech, the team who gave them their only loss at the start of their 2014 campaign.
Braxton Miller returned for his final season, this time as a wide receiver (but was also being considered for the quarterback position). J.T. Barrett was back from the fractured ankle injury he sustained during the Michigan game last season, and was now going up against Cardale Jones, who led the team to victories in the Big Ten title game, the semifinals, and of course the national championship game. Of course, Ezekiel Elliot would be ready for hand offs and in the talk for the Heisman Trophy.
What could this seemingly talented team do wrong to keep them from trying to repeat?
Here's three things I wish the Buckeyes would have done differently during the season.

NEO Sports Insiders Newsletter
Sign up to receive our NEOSI newsletter, and keep up to date with all the latest Cleveland sports news.