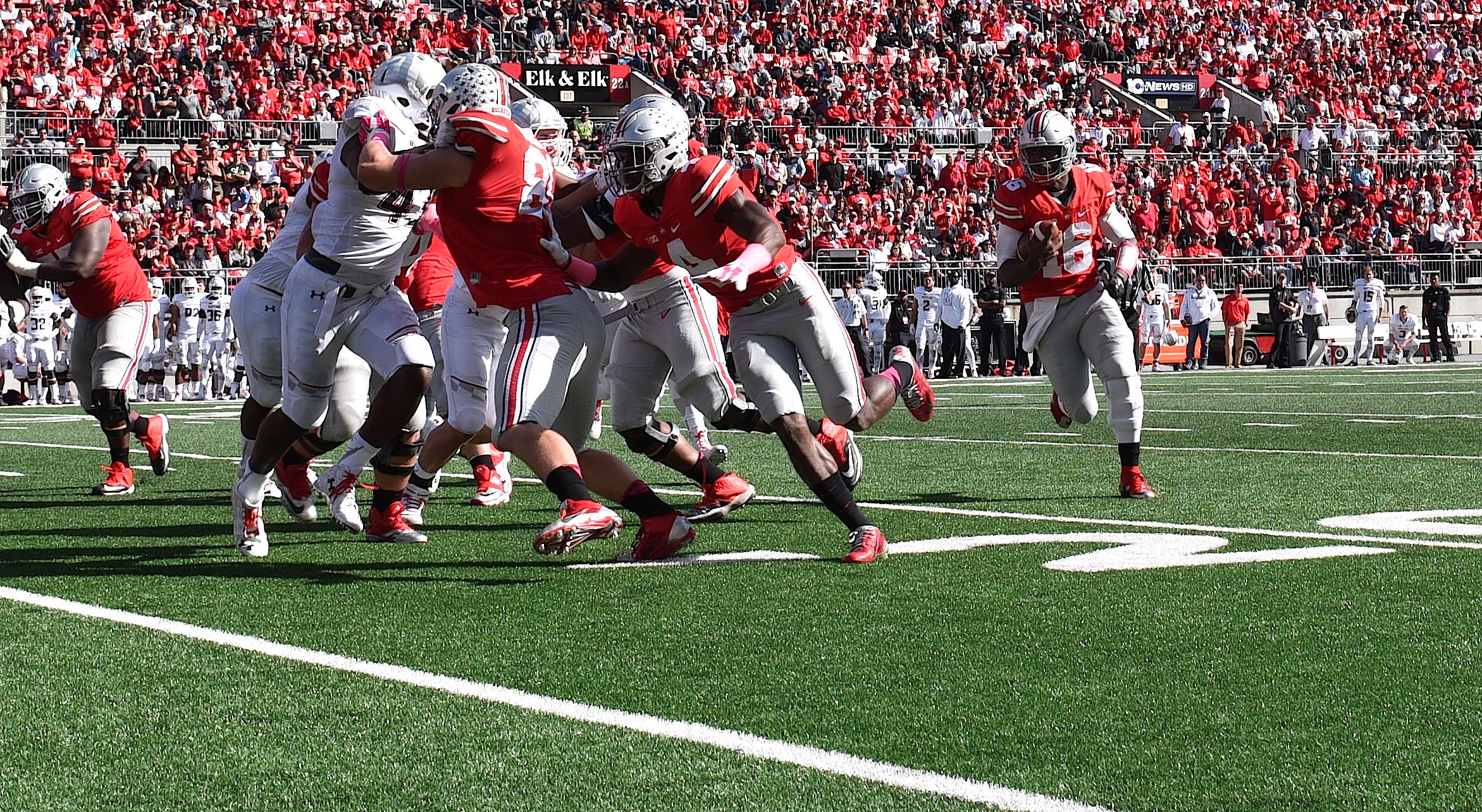 The Buckeyes are at the top of the Week 7 AP Top 25 Poll after Saturday's 49-28 win at home over Maryland. A number of teams got votes for the number one spot.
No. 2 Baylor got 13 first-place votes and No. 4 Utah had 16 first-place votes. No. 3 TCU (3o. 5 Clemson (1) and No. 9 Texas A&M (1) also have first-place votes.
Houston and Duke entered the poll this week at Nos. 24 and 25, respectively, while Georgia and USC fell out.
1
2

3

1,390

3

2

1,354

4

5

1,350

5

6

1,260

6

7

1,231

7

4

1,139

8

11

1,075

9

9

1,046

10

8

1,034

11

12

937

12

18

894

13

14

803

14

15

766

15

16

662

16

21

614

17

22

520

18

20

487

19

10

342

20

13

317

21

25

260

22

24

237

23

23

204

24

27

121

25

27

114