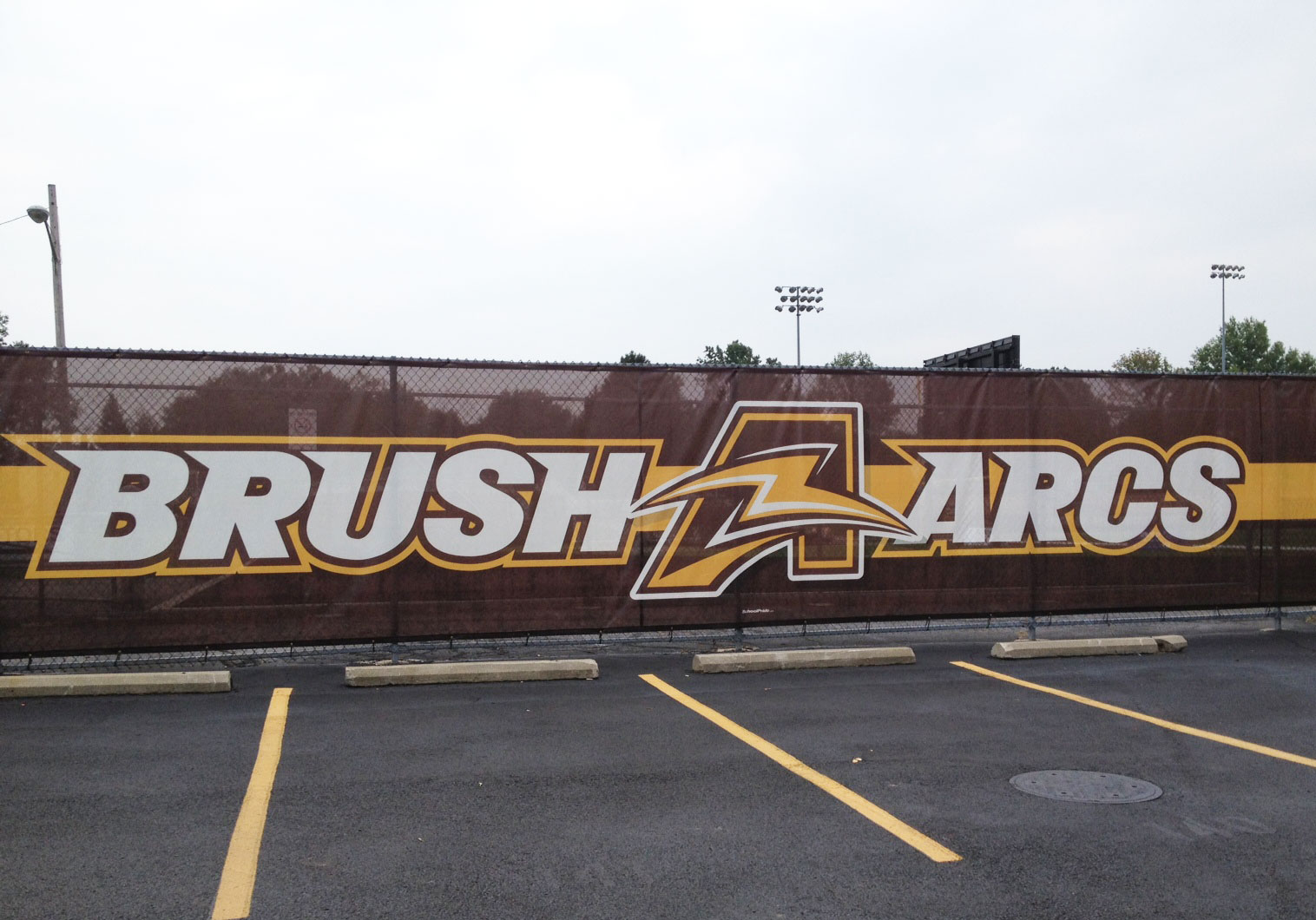 LYNDHURST, OHIO– Early on, it appeared that the Brush Arcs would run away with the victory, going into halftime with a 17-point lead. However, a second half surge would result in the Hilltopers capturing the lead late in the fourth. Brush managed to regain their composure and fight off the charging Chardon squad in overtime, 74-72.
Brush started rolling early, thanks to the long range of Tajh Benton, post presence from Tyler Williams, playmaking of Andre Harris, and facilitation of DJ Dial.
Chardon was far from unimpressive, as the slashing ability of Joe Scerbo proved to be quite effective. Despite being so out-sized by the Arcs, Scerbo showed fearless tenacity in his strong drives and weaves through traffic in the paint, notching 20 points throughout the game's duration before fouling out in overtime.
The team's leading scorer through their first two games, Chardon's Alex Sulka tallied 25 points, primarily in the paint as well. Sulk demonstrated exceptional footwork, pivoting through double teams and willing his way to the rim.
Brush played a fierce lockdown defense in the Hilltoppers' backcourt that clearly rattled them early, causing a handful of turnovers. However, coming out after halftime, Chardon appeared more confident, and ready to take on the full court press, while exemplifying some lockdown defense of their own.
The Arcs only managed 18 points in the second half, while the Hilltoppers closed the gap in a hurry. Chardon's Jake Skilton put up 12 points, all on tough three-point shots, including clutch field goals when his team needed it most.
With the lead and all the momentum in favor of Chardon, the duo of Dial and Harris worked some magic of their own.
All night, Dial had operated the Arc offense with poise and exceptional ball movement. Harris, meanwhile, drove into the heart of the Hilltopper defense time and time again, drawing fouls and getting buckets with the game on the line.
In overtime, it was Harris who stepped up with crucial free throws and setting up his teammates nicely to edge out Chardon with 23 points before fouling out.
Chardon's all-time leader in three point shots made, Michael Laudato, who had 12 points of his own, snatched a loose ball as the clock wound down. He put up a long attempt without the time to line up the heave, and nearly knocked down the go-ahead game-winner.
But, alas, the ball did not fall the Hilltoppers' way, and the Brush Arcs maintained their undefeated record, advancing to 3-0 while Chardon falls to 0-2.
The two teams matchup again, next time in Chardon on Jan. 30.

NEO Sports Insiders Newsletter
Sign up to receive our NEOSI newsletter, and keep up to date with all the latest Cleveland sports news.