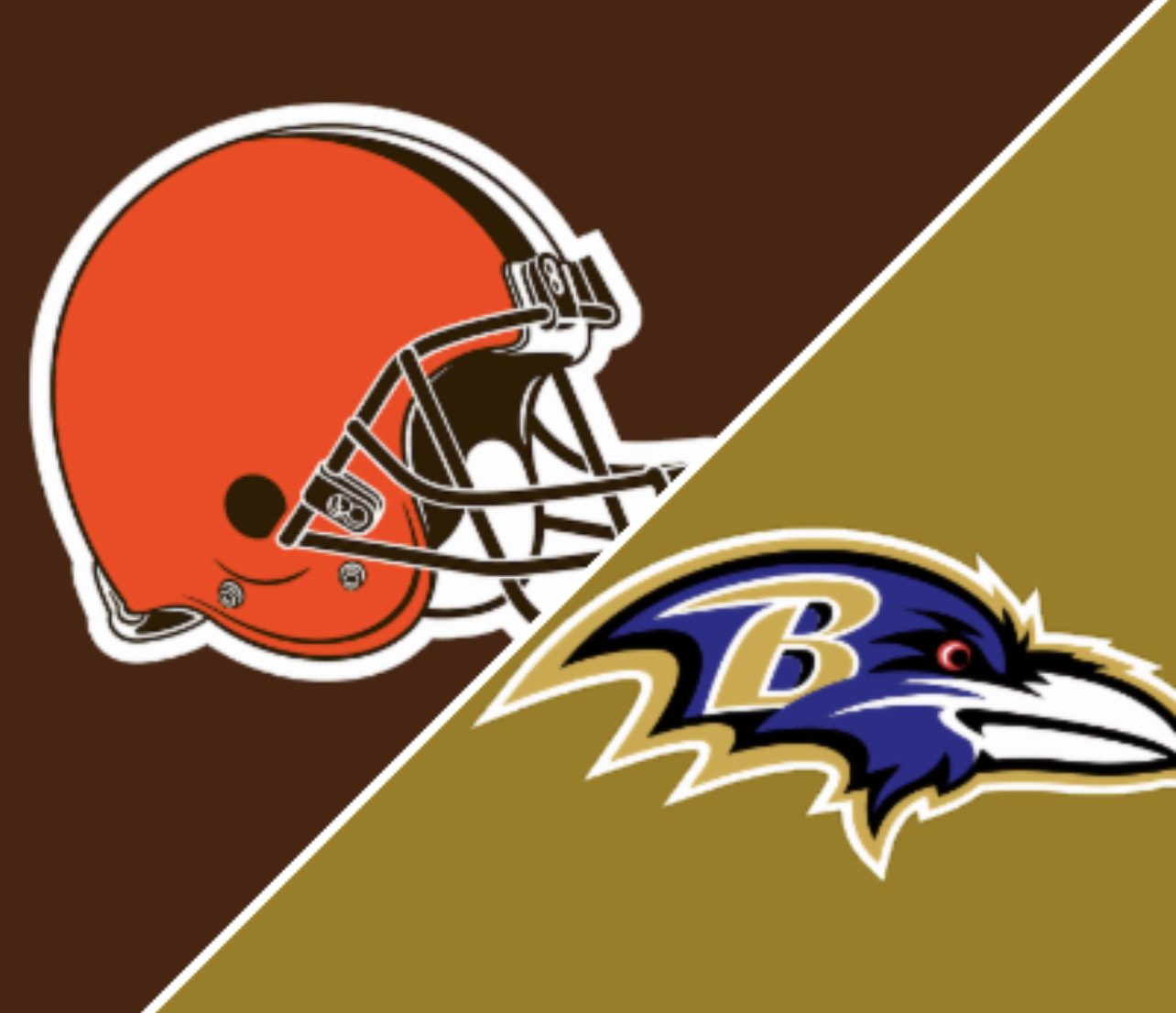 Ok. This is the moment of truth for the Browns. This year has been up and down, stressful, and in some
instances, just bad. Despite all of that, the Browns can help themselves out tremendously by simply
winning the next two games starting with this one. The Browns are going to Baltimore with their season
kind of on the line. I know it's week 7. But since the Browns have failed to win early, the need to win the
division is of the utmost importance.
BROWNS OFFENSE
Last week I made the mistake of saying Jacoby Brissett hadn't played all that bad except for a
few throws. That is no longer the case. Against New England, Brissett was bad. From the second throw of
the game (which turned into an interception) it went downhill. The 38-15 beating the Browns took, with
the offense mustering a late touchdown, was by far the worst showing for the offense this year. The
offense simply cannot have another week like they had. The Ravens defense has been up and down all
year. With the loss last week to the NY Giants, they held the Giants offense to 238 total yards. The
Browns will have to be intentional about imposing their will. I like Brissett, but at the moment, the QB
position is not the strength of the offense. Nick Chubb and Kareem Hunt should be featured heavily.
BROWNS DEFENSE
I don't even know what to say any more about the Browns defense. On one hand I believe the group is
talented, and has a lot of potential. On the other hand, how many weeks before we may have to accept
the fact that maybe these guys just aren't that good? The defense still has some of the same issues they
were having at the beginning of the season. Miscommunication issues in the secondary. Running lanes
wide open. So far, the opposing teams have been able to win in a variety of ways and the Browns don't
have anything they can stop. And with that, in comes a test in Lamar Jackson. The Ravens run the ball.
They always have. The Browns weakness the last few weeks has been stopping the run. This could be a
long Sunday.
PREDICTION
I'm lost here. I don't know which team is going to show up. I would love to pick the Browns to win this
game. But I won't feel good about it. The Ravens have had their own share of issues. From Lamar to the
defense this can turn out to be one of those weird games where no one walks away feeling good. I guess
I will pick the Browns in a 26-24 nail biter. What I do know is, if the Browns lose this game, next week is
going to be a miserable one for players, coaches, and most importantly, us… the fans.

NEO Sports Insiders Newsletter
Sign up to receive our NEOSI newsletter, and keep up to date with all the latest Cleveland sports news.