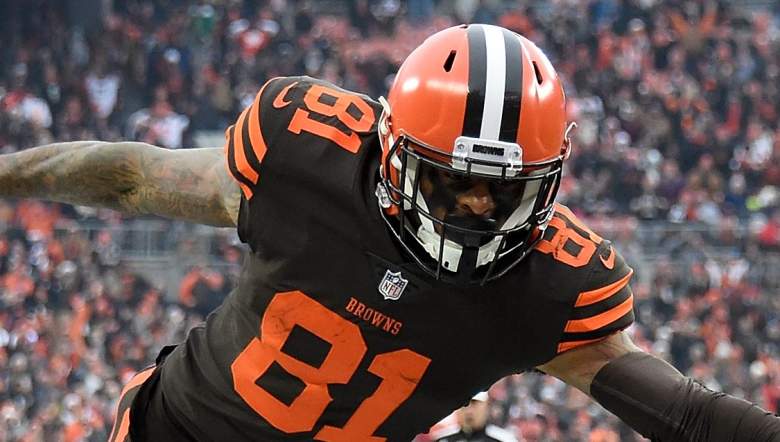 By: Luke Wondolowski
After last week's embarrassing loss to the 49ers on Monday Night Football, the Browns look to return home and face the Seahawks. As for Seattle, their hoping to win two straight after winning last week game against the Rams after the Rams missed a last second field goal.
The Browns may finally got some fabulous news this week as Rashard Higgins was a full participant in practice both Wednesday and Thursday which would make him most likely able to play against the Seahawks. More good news could be on the way as both Greedy Willams and Denzel Ward have progressed from recent weeks as they continue to deal with hamstring issues. For Seattle.  Duane Brown and D.J. Fluker are both listed as doubtful with their respective injuries, and Ethan Pocic is listed as out with mid back injury
By the numbers: 45.45% That's the percentage of red zone opportunities the Browns have turned into touchdowns over the last three games, which for those keeping score at home is not good. On the season they've crossed the plane on just over 53-percent of their red zone chances. Last year the Brows were a top 10 team in terms of red zone scoring so it's time to get back to that.
Here are the keys to the game if the Browns want to win against the Seahawks.
1) Limit the turnovers. The Browns need to limit the turnovers if they want to win, last week they had four total turnovers, two from Mayfield (granted the second interception was Antonio Callaway's fault). Meanwhile, Mayfield has thrown at least one interception in every game this season, which is an alarming habit to start picking up. He and the running backs have to be on point and protect the football.
2) Create more turnovers. Now on the flip side of that, the Browns need to create turnovers against a team that is averaging 388 yards per carry, and is at least scoring 26.6 points per game. Last year the Browns were a takeaway factory on defense finishing the regular season with the league's second most with 31. Only the Bears had more. This year they have a respectable seven, but their turnover margin of -3 is a killer. For the sake of the offenses struggles they could use a few more opportunities to possess the ball.
3) Run the Ball.
The best option for the Browns to win is to run the ball against the Seahawks. Seattle has one of the better run defenses in the league, giving up just 80 yards on the ground on average per week. Cleveland has to crack that code and find a way to get the run game going.
Where to watch/listen: The game will be on CBS for a 1 PM start , and you can listen to the game on 92.3 FM, 850 AM, or on the Cleveland Browns App.