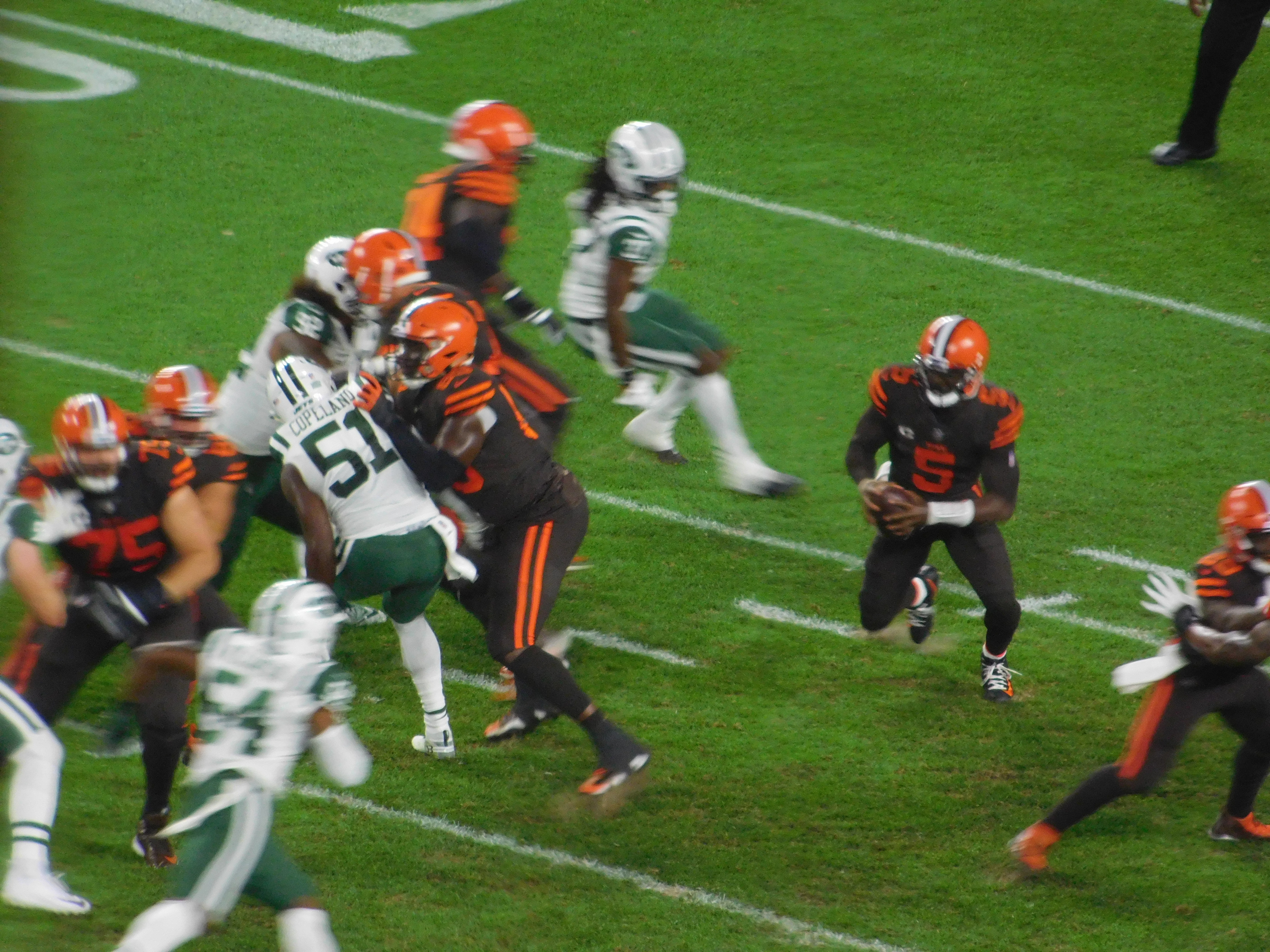 CLEVELAND – It was a first half to forget for Browns starting quarterback Tyrod Taylor, and after the beating he took at the hand of the New York Jets, it might be better if he doesn't how he and the offense played.
Taylor left the game against the Jets on the second to last series of the first half with a concussion, and with the Browns trailing 14-3 at the half, Taylor is out for the rest of the Thursday night affair.
It was a brutal night for Taylor who was rushed heavily by the Jets defense, as he was sacked three times, and throwing the ball was just 4-for-14 for 19 yards and a QB rating of 39.6.
He did rush the ball four times for 22 yards, with his long rush being a 22-yard rush early in the game for a first down, one of the few good plays for the Browns offense in the first half.
First overall pick Baker Mayfield replaced Taylor, and was 3-for-4 passing in a two-minute drive that netted the Browns a field goal from new kicker Greg Joseph.