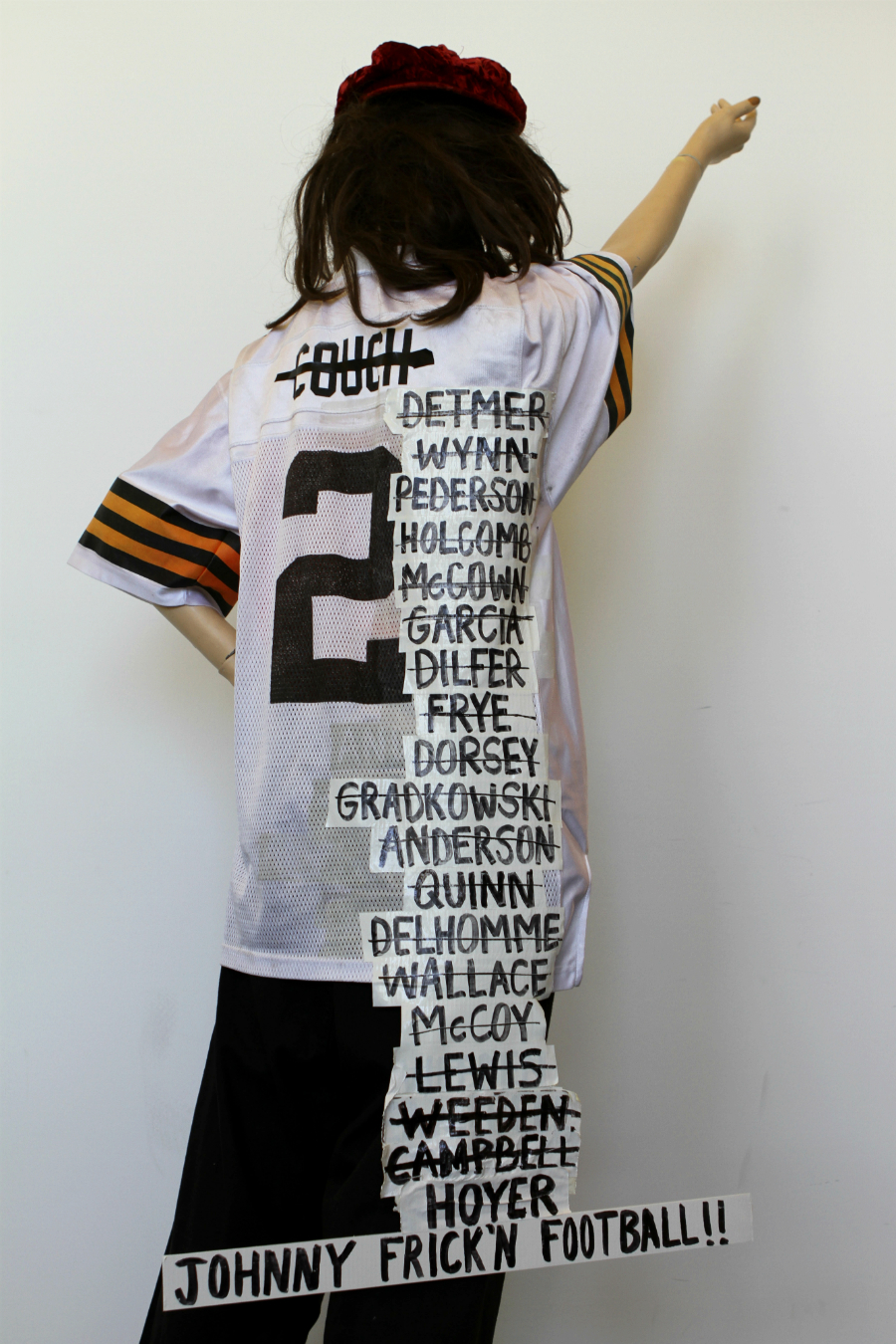 Cody Kessler is not the guy.
Kessler has not been terrible by any measure since taking over the starting job against the Dolphins. But his fatal flaw is one that takes a plethora of other premier skills to overcome: his arm is just not strong enough. Case in point: according to Pro Football Focus, only seven of Kessler's 40 passes traveled more than 10 yards through the air. One of them resulted in this.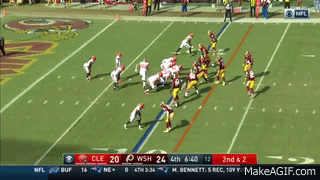 The interception he threw that lead to the game-sealing touchdown is the perfect example. Pryor Sr. has a step on Norman, but Kessler lets it hang long enough for Norman to make a great play on it. If that pass is on more of a line, Pryor might have a hefty catch and run on his hands. At the very least, Norman would have had a lot more trouble cutting it off like that.
Ultimately though, unless Kessler's work ethic allows him to be Manning-esque above the shoulders, his lack of arm strength will be difficult to escape. He has looked ok when the game situation has allowed him to dink and dunk his way down the field, but when the Browns need him to throw downfield like on that play against Norman, he struggles.
Kessler not being the savior probably comes as a surprise to no one. Kessler began the season as the Browns' third string quarterback, and despite the Russel Wilson type outliers, the mid-late round quarterbacks aren't typically the ones that end up as mainstays. 18 of the 32 quarterbacks that started on opening day this season were first rounders, and Sam Bradford upped that to 19 by the next week.
The 2016 Browns, just like the many iterations of Browns teams before them, have plenty of needs. But just like those many other iterations of Browns teams, quarterback is chief among them.
The options are thin. Robert Griffin III will be back later this season (although we're not sure when), and will have a limited amount of time to prove himself as a long-term answer at the most important position in football. Josh McCown has looked like the most effective quarterback on the roster for the past two seasons, but he's 37. It's basically Griffin III, Kessler, or Deshaun Watson/whoever you think is the #1 QB in the upcoming draft.
None of the options are perfect, but I suspect Hue Jackson will fall in love with Watson's raw abilities on tape and believe he can help Watson make the tweaks necessary to help him realize his full potential. It's not a bad idea to keep Griffin III and/or Kessler around so Cleveland isn't forced to play their new stud right away strictly because they have no other viable answers. You would think they'd want to the way QB's are handled these days, but you never know.
The position that has hampered the Browns for the past decade and a half remains unsolved. It has been missed draft pick after missed draft pick. But, there's a new regime in town. All those terrible top five busts—those were the old guys. Or at least, that's what Browns fans tell themselves to stay sane these days. The returns on the new regime's first draft are relatively encouraging, however.
So yes, it's true. The Browns will be adding another name to the already insanely long list of starting quarterbacks they've had since returning to the NFL in 1999. But maybe the n-teenth time will finally be the charm.

NEO Sports Insiders Newsletter
Sign up to receive our NEOSI newsletter, and keep up to date with all the latest Cleveland sports news.