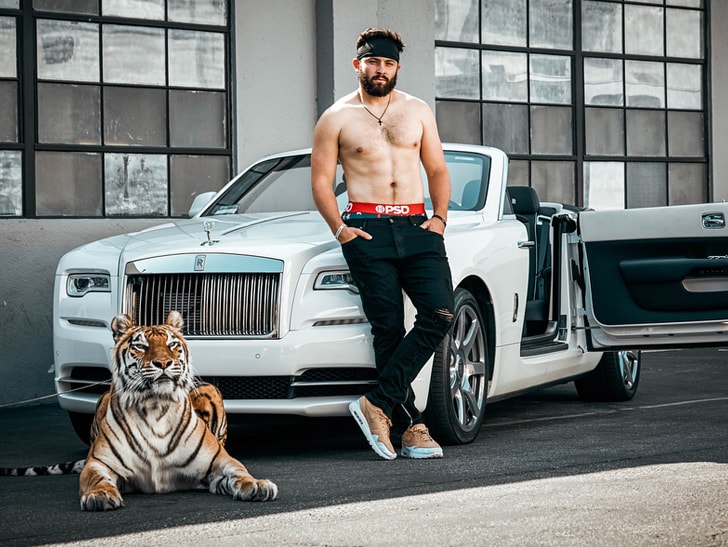 Browns quarterback Baker Mayfield is getting a lot of love on the national stage now that the season is over, and Sunday he was a part of a skit on Fox Sports' NFL Pregame with one of the Manning's – that being somewhat forgotten brother Cooper Manning.
Cooper is the oldest of the Manning brothers (taking a backseat to both Peyton and Eli), and does a great job with a 'show' calling the 'Manning Hour' on Fox's pregame.
Before the NFC Title game, Manning chatted with Mayfield, and it was a pretty funny skit as the two did a little 'cooking' in a makeshift kitchen.
It's very much worth the time to watch, with the funniest line being Baker throwing a little shade at former coach Hue Jackson (trust me you'll catch it).
Enjoy!
"Yeah, anything is better than Hue… I mean you." ?

It's the season finale of the #ManningHour featuring Baking with @bakermayfield! pic.twitter.com/GX0NXlYauN

— FOX Sports: NFL (@NFLonFOX) January 20, 2019