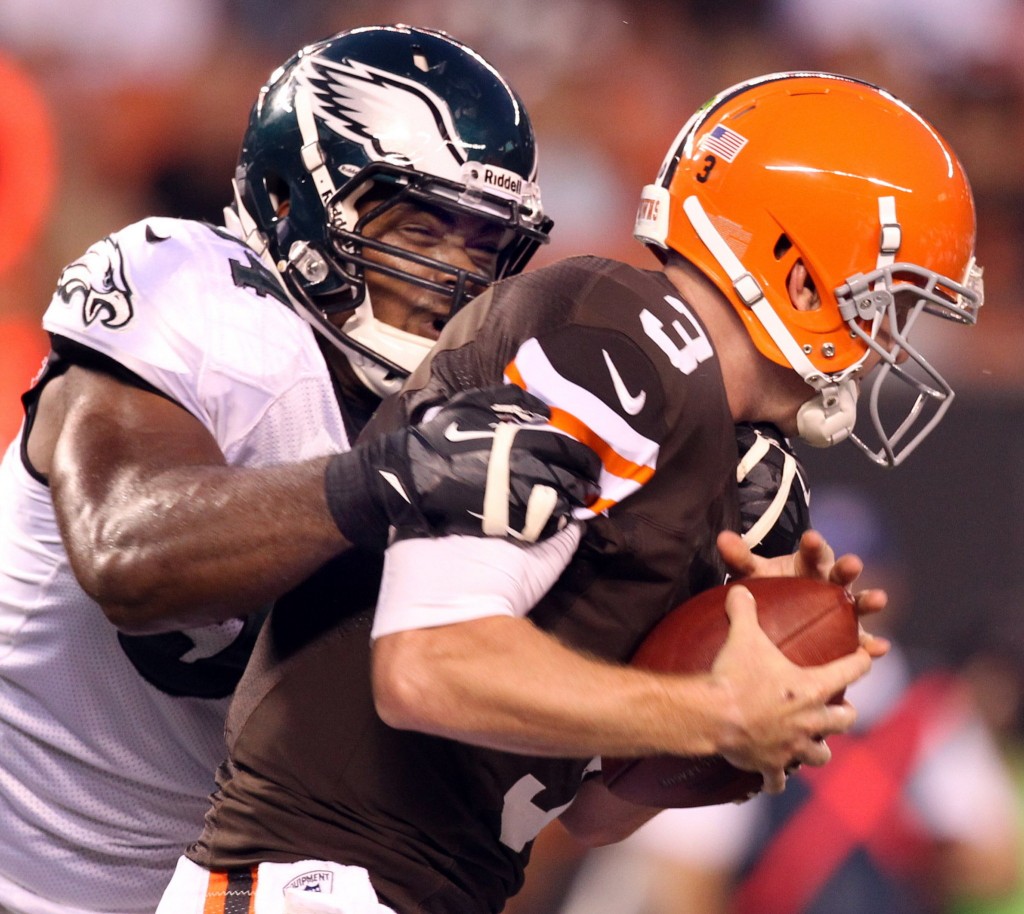 Back about week ago Bill Barnwell of ESPN reported that the Browns could have their eyes on a couple big name free agents, both of which were defensive ends.
One of those big potential gets for the Browns is now off the table, as today the Philadelphia Eagles agreed to terms with defensive leader Brandon Graham on a three-year deal.
NFL Network Insider Ian Rapoport reports the deal for Graham is worth about $40 million.
"Brandon is not only a special player, but a special person. Here's a guy who's never had a bad day," Eagles VP of player personnel Howie Roseman said on NFL Network on Friday.
While Graham is officially off the board as a potential get for the Browns, they could still make a push for the second name on the list, soon to be Los Angeles Rams free agent Ndamukong Suh.
Suh just went to his first Super Bowl with the Rams, and last offseason inked a one-year deal with Los Angeles worth $14 million. Suh is a former first round pick, second overall selection of the Detroit in 2010.
He could be a fit for the Browns, but now with Graham not available, there's going to be quite a bit of competition for Suh's services should the Rams not get a deal done and he hits the open market.