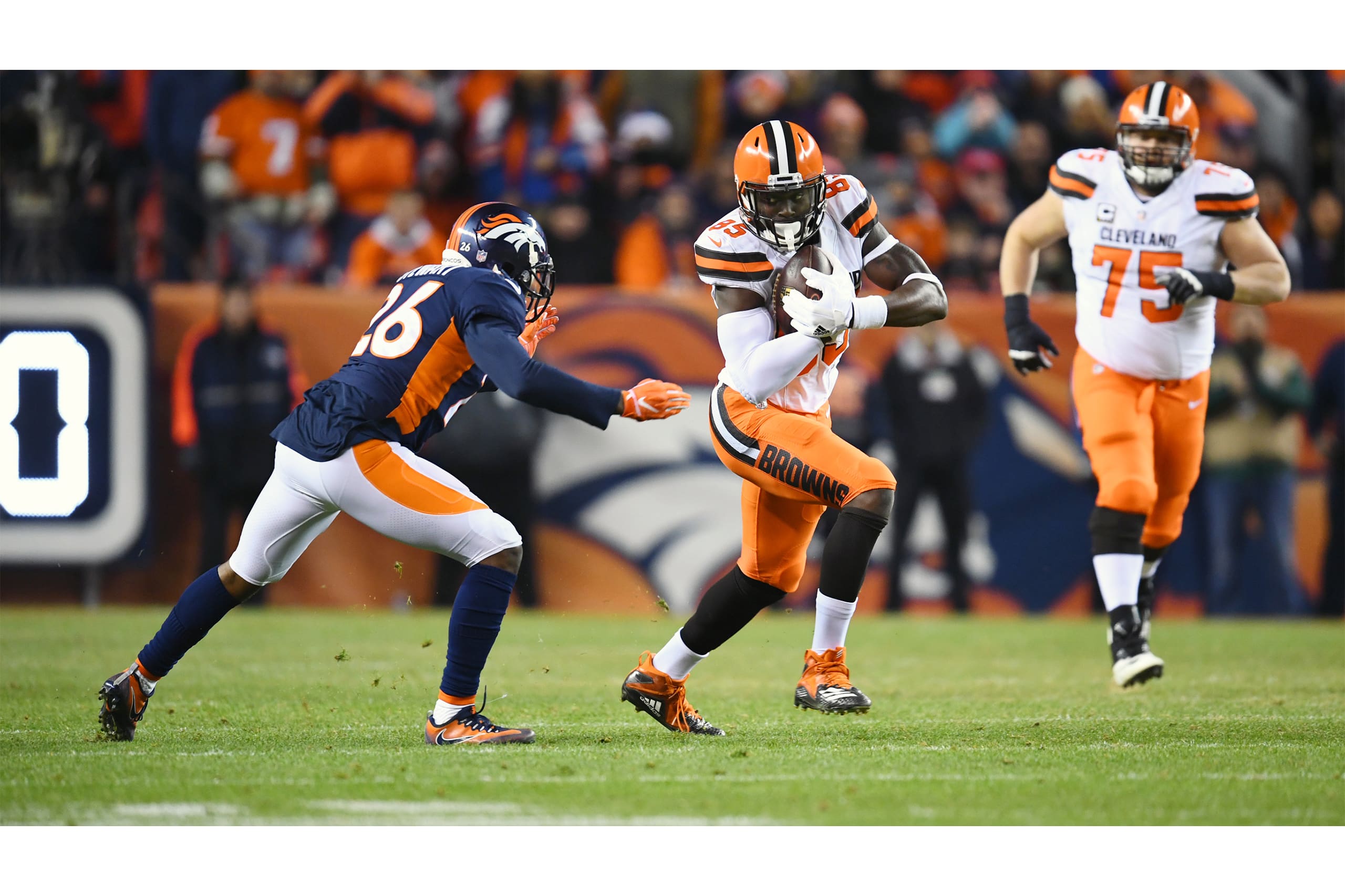 After a sloppy game on both sides of the ball in a 27-13 loss against the Patriots last week, the Browns (2-5) look to get their season back on track and make make a push for the playoffs on the road against the Denver Broncos. The Broncos (2-6) are coming off of a nail-biter game that ended in a loss to the Colts by a score by 15-13.
Three Browns players (Damarious Randell, Eric Murray, and Pharaoh Brown) have all been listed as out since the week of practice concluded. Something to keep an eye on is WR Jarvis Landry who was been a limited during the week with a shoulder injury. So too was Odell Beckham Jr. who is dealing with that nagging groin injury. Over in Denver, news earlier this week said that QB Joe Flacco is expected to miss a handful of weeks with a neck injury. Also, Von Miller, Philip Lindsay and DeMarcus Walker have been limited but are expected to play.
By the Numbers
The Browns have made quite the habit out of getting into the red zone and coming away with a field goal or sometimes even no points. Entering today, Cleveland ranks in the botton third of the league (22nd) in the percentage of red zone trips that end in touchdowns (52.38%). They've been even worse, fifth worst to be exact over their last three games at a clip of 37.50-percent. While there has been plenty of criticism of Freddie Kitchens play-calling, in game decisions making and coaching, the team's red zone ineffectiveness is right up there for knocks against Kitchens, especially when the Browns were in the top 10 in red zone scoring in 2018.
Keys to the Game
1) Offense Needs to Roll
The offense has been very close to stagnant when it comes to production the last few weeks. For an offense with this much talent it's infuriating to watch so many drives end without points. Nick Chubb may have fumbled twice last week but Freddie Kitchens hasn't wavered in his trust for the young back. It starts with getting Chubb touches which Freddie Kitchens hasn't necessarily done consistently enough this year. Denver's run defense is pretty good though too so it's on Baker Mayfield to make some plays as well.
2) Mile High above Sea Level.
The Browns are playing at Denver, which is known for their mile-high altitude above sea level. With oxygen being very hard in that stadium the Browns may want to slow things down on offense and put together long, drawn out drives that give their defense an opportunity to catch its breathe. 3
3) No Mistakes
Three turnovers in a span of a couple of minutes can hurt your momentum for a game as the Browns found out last week. So too can 13 penalties. Freddie Kitchens keeps saying they're going to get those constly mistakes corrected but they haven't. If the Browns truly want to go to 3-5, they can't committ stupid penalties. It's infuriating to watch and will only lead to more losing.
Where to watch: The 4:25 kickoff can be viewed on CBS this week, and you can listen to the game on 92.3, 98.5, and the Cleveland Browns App.

NEO Sports Insiders Newsletter
Sign up to receive our NEOSI newsletter, and keep up to date with all the latest Cleveland sports news.