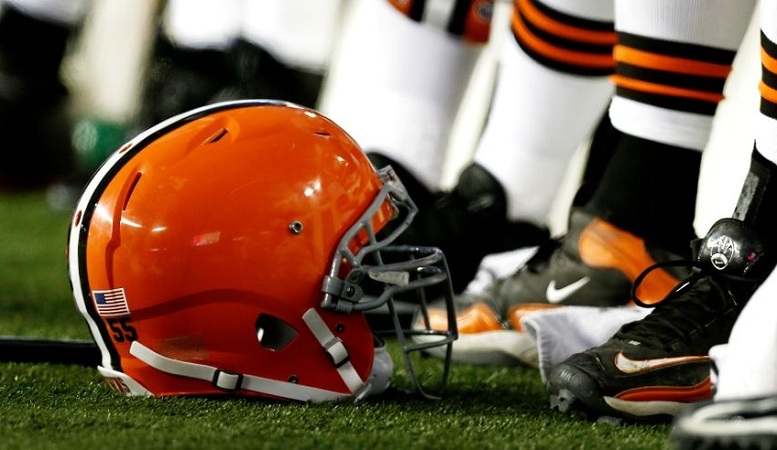 By Ryan Kaczmarski

The Cleveland Browns got back to practice today, the first since the flurry of roster moves to get down to 53 men over the weekend, then setting up the practice squad, claiming others off the waiver wire, trading RB Terrance West, picking up a QB and the suspension of offensive line coach Andy Moeller.
The trade of West did not come as a surprise, with the former Browns third-round pick having both off the field issues in the past and performance issues this preseason.
"I think Terrance's issues here were well documented," Browns head coach Mike Pettine said. "We felt the decision was best for us moving forward and, potentially, best for him."
Pettine also stated that there was no "last straw" that made the Browns jettison the young back.
"No, I always speak to a body of work," he said. "And then you also, especially at times when you're making roster decisions, you'll hit the pause button and just look at trends over time. As I said, without going into too much detail, that we feel it was best for us moving forward and feel like a fresh start would be good for him, as well."
Offensive lineman John Greco said that the suspension of Moeller came as a shock to him and his teammates.
"I don't know anything else other than what the team released and what they told us," Greco stated. "Moving forward, we are fortunate enough to have two sets of eyes with (assistant offensive line) Coach (George) DeLeone in our room. My understanding is that he is going to take over as the head guy, and I think we are going to get (senior offensive assistant) Coach (Kurt) Roper to help us out, which will be nice. We will be in good hands with those guys."
Greco does not seem to think losing a position coach right before the regular season starts is that big of a deal.
"We have a full season under our belt from last year," he continued. "Everything we have done this camp and the preseason is just going to carry over into the season. It is different each week with game plans and the specific game plans, but we will be able to do that with the coaches we have in there now and the players that we have. We will be able to keep going forward."
Newly acquired quarterback Austin Davis (from St. Louis) is just happy to be in Cleveland, and be in the mix in the most important position in the NFL.
"I think there's an opportunity here and you take everything you can get in this league," he said. "I'm just going to hit the ground running and go to work today."
After practice in Berea today, Davis thinks he could flourish in the Browns' offense, if given the chance.
"I think I've already noticed there's some similarities to the offense I was already in," he explained. "There's some terminology, things that will fit right in, which will help, but it takes time. Once you do get into the regular season, it's good to get physical reps. That'll be the challenge as we're getting ready to go into the season. It's game plan not learn the playbook time so I've got to spend some extra time on my own and get caught up."
"Last year, I'm going into the season as the No. 3 quarterback and ended up playing in the first game and starting eight, so I know how fast it can happen, and I'll do my best to be prepared."
Davis threw for 2,001 yards, with 12 touch downs and nine interceptions for a QB rating of 85.1 last year in St. Louis.
"I think the biggest thing is that I proved to myself that I can do it," he said about his time with the Rams. "That was really the biggest step. Until you get out there and play, put the ball in the end zone, lead the team, win games, until you do it, you don't really know. In the back of your mind, you're kind of second guessing. To be able to get out and play and win and just know that I can do it, now I'm ready to build on that."

NEO Sports Insiders Newsletter
Sign up to receive our NEOSI newsletter, and keep up to date with all the latest Cleveland sports news.