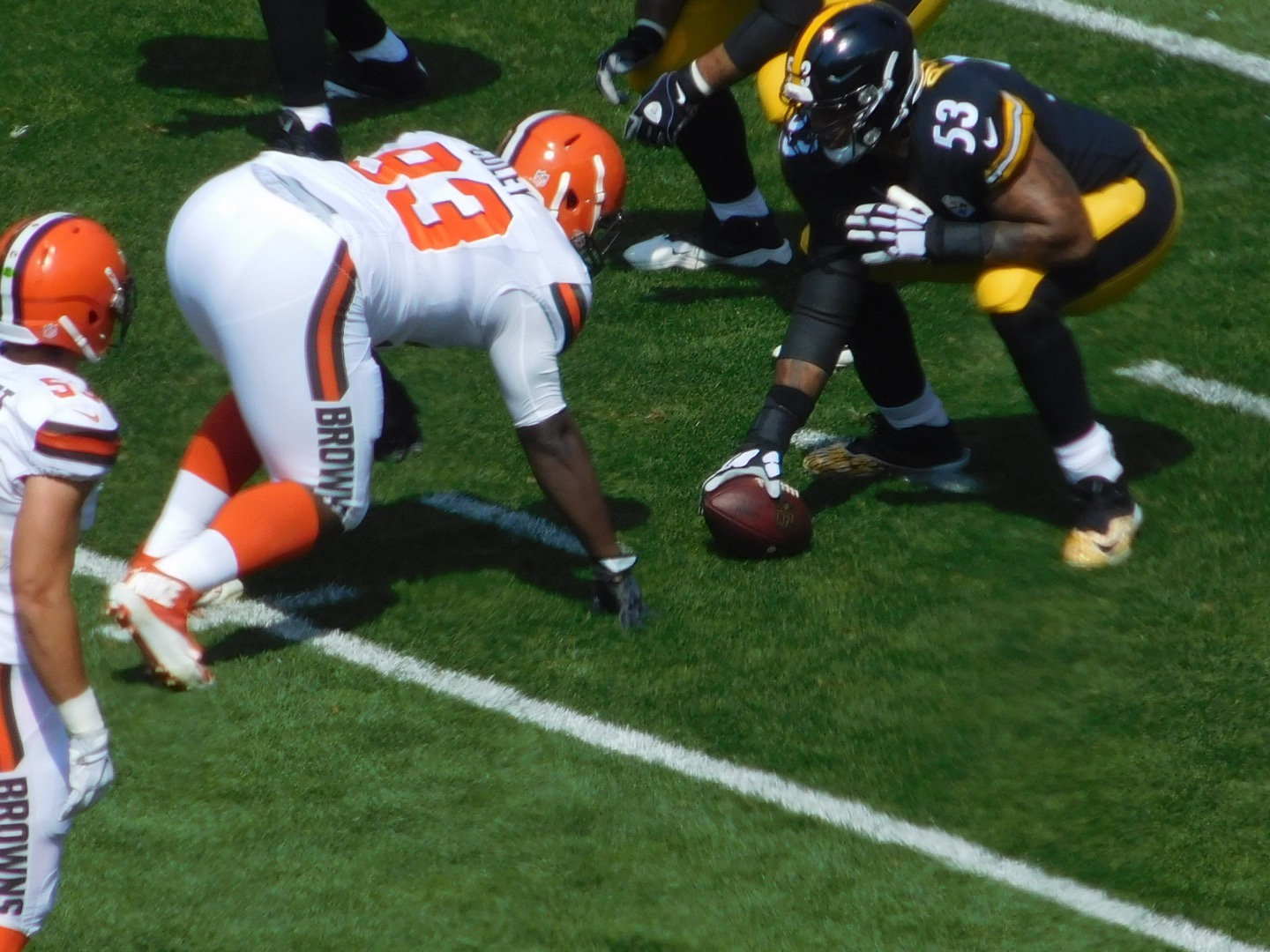 By: Tim Whelan
Another season opener, another season-opener loss for the Cleveland Browns as the Browns fell to their division rival Pittsburgh Steelers 21-18. The Browns played the Steelers tough only to fall just short in the fourth quarter. There were quite a few positives from today's game and plenty of negatives as well.
1.Browns defense: The Browns only allowed 14 points on defense today. They shut down star running back Le'Veon Bell for the Steelers. Bell only rushed for thirty-two yards on ten attempts. Bell missed all of training camp due to contract negotiations, making it very noticeable that he missed a lot of time throughout the game. The defense also kept the Browns in the game with a huge interception by 2nd year defensive back Derrick Kindred early in the fourth quarter.
2. DeShone Kizer: The Browns may have finally found their guy. Former Notre Dame Fighting Irish quarterback DeShone Kizer made his NFL debut for the Browns. Kizer played well, as he went 20/30 with a touchdown and interception. He also threw for 222 yards, rushing for seventeen yards on five attempts including a one-yard touchdown. Kizer looked like a rookie quarterback as well. He stared down wide receivers, took a total of 7 sacks, and also held onto the ball for far too long. Head coach Hue Jackson had this to say on Kizer's performance:
"I like DeShone. I like the feel of him on the sideline with me. I love our communication. He did some good things. There are some opportunities that he is going to be the first to tell you he wished he had back. That is going to happen to a young quarterback, but this guy gave us a chance to win."
3. Major negative: The running game- The Browns expected more from their running group to say the least. Isaiah Crowell rushed for only 33 yards on 17 attempts. As a team, the Browns rushed for only 57 yards on 25 attempts. That's not a winning recipe. If the Browns want any chance to win more games this season, they'll need to be able to run the ball more efficiently.
Up next for the Browns, they travel to Baltimore to take on the Ravens. Baltimore beat the Cincinnati Bengals 20-0 earlier today. Kickoff is at 1 pm on CBS.