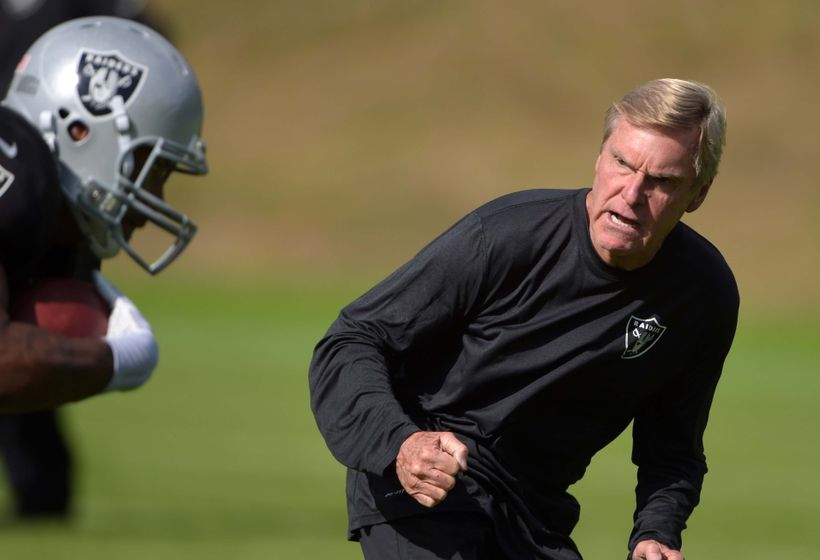 The Browns are close to adding one of Hue Jackson's old pals from his days with the Oakland Raiders.
Cleveland.com reports the Browns have chatted with and will be adding former Raiders offensive coordinator Al Saunders to assist in running his offense.
Jackson has already said he's going to call the plays for the Browns, but Saunders will be able to give his input on play calls and personnel on the field.
One of the most respected minds in offensive football, Saunders, 68, served as Jackson's coordinator when he was head coach of the Raiders in 2011. Together, they coaxed 6,072 yards out of the offense — second most in club history.
They also produced 84 explosive plays of 20 yards or more for second in the NFL, and finished first in two-minute scoring offense.

Jackson and Saunders, the former head coach of the Chargers from 1986-88, also worked together in Baltimore, coaching second-year quarterback Joe Flacco to his second playoff berth in 2009.
Sanders came out of retirement in October and was serving a senior offensive assists to Dolphins interim coach Dan Campbell.