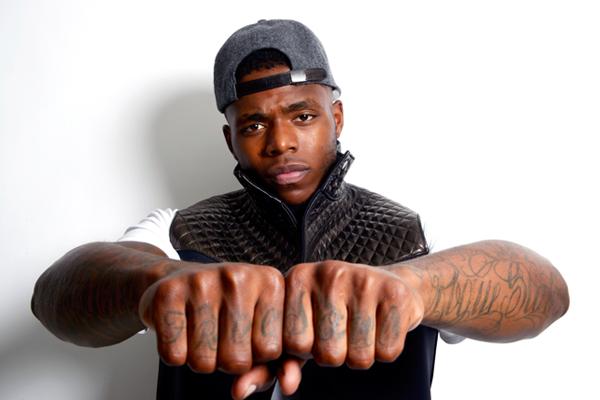 The Browns could use the Josh Gordon of old as they embark on the 2016 season in 8 months, and today he took that first step into being that players as he applied for reinstatement into the NFL following a year-long suspension.
Gordon was given an indefinite suspension after his third volition. He failed a test for alcohol following the 2014 season, after serving a 10-game ban for a DWI arrest.
"To be reinstated, a player must demonstrate sustained abstinence," league spokesman Greg Aiello said in a statement. "In support of their applications, players generally put forward verifiable testing records and/or submit to periodic NFL testing during the banishment period."
If the NFL allows him in, he will be under contract to the Browns for 2016. It would be interesting to see what Gordon can do with a full training camp and a couple preseason games under his belt.
New Browns coach Hue Jackson was asked about Gordon when he was hired last week.
"What I'm anxious to do is evaluate him just like we're going to evaluate every player on our roster and see if they are the right fit for the Cleveland Browns," Jackson said. "That's what we have to do with every player, whether that's Josh Gordon to whoever the last guy is on the roster."
When Gordon came back in the final five games of 2014 when the team went 1-4, he caught 24 passes for 303 yards and no touchdowns. After an 8 catch game in his first outing back against Atlanta for 120 yards, his production dropped over the final four games.
He caught nine passes in his last three games for just 108 yards two years back.
In 2013 he dominated, catching 87 passes for 1,646 yards and nine touchdowns, and the Browns are hopeful that's the type of player they will have again this season.
If he's focused, motivated and ready to make an impact, he will be a welcome addition to a Browns team that could really use a top-notch wide out.
Here's the info on what has to take place for a player to return to the league from a stage three suspension.
Procedures for Reinstatement Following Stage Three Banishment
Any Player who has been banished under Stage Three may apply formally in writing for reinstatement no sooner than 60 days before the one-year anniversary date of the letter so banishing him.
The application should include all pertinent information about the Player's:
(a) Treatment;
(b) Abstinence from Substances of Abuse throughout the entire period of his banishment;
(c) Involvement with any Substances of Abuse related incidents; and
(d) Arrests and/or convictions for any criminal activity, including Substances of Abuse-related offenses.
Set forth below are the procedures to be used when an application is received by the Commissioner.
1. Within 45 days of receipt of the application, the Player will be interviewed by the Medical Director and the Medical Advisor, after which a recommendation will be made to the Commissioner with regard to the Player's request for reinstatement.
2. The Player will execute appropriate medical release forms that will enable the Commissioner's staff and NFLPA Executive Director's staff to review the Player's substance abuse history, including but not limited to attendance at counseling sessions (individual, group and family); attendance at 12-step and other self-help group meetings; periodic progress reports; and all diagnostic findings and treatment recommendations.
3. The Player will submit to urine testing by an NFL representative at a frequency determined by the Medical Advisor.
4. The Player will agree in a meeting with the Commissioner or his representative(s) to comply with the conditions imposed by the Commissioner for his reinstatement to the status of an active Player.
5. All individuals involved in the process will take steps to enable the Commissioner to render a decision within 60 days of the receipt of the application.

NEO Sports Insiders Newsletter
Sign up to receive our NEOSI newsletter, and keep up to date with all the latest Cleveland sports news.