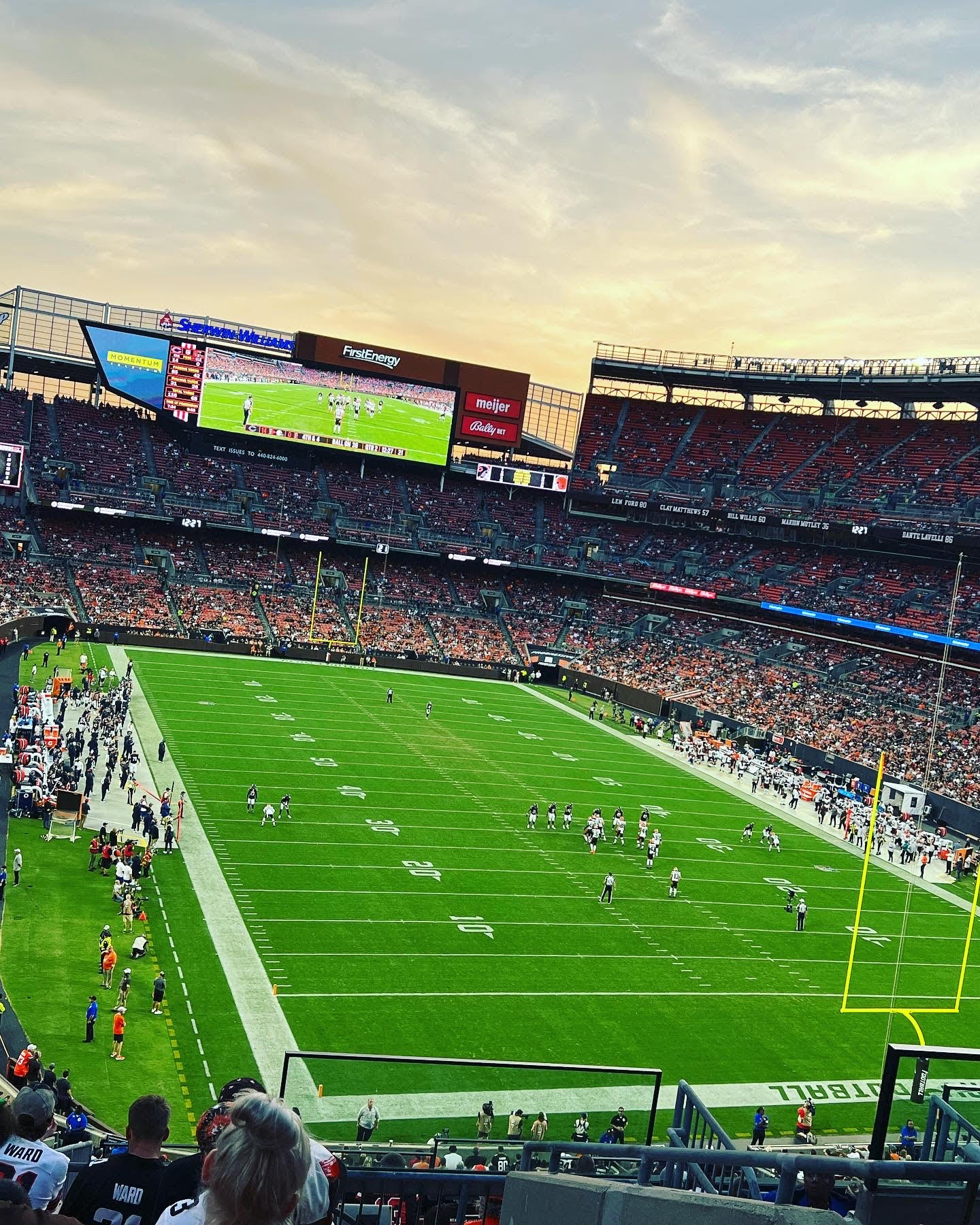 The preseason is a place where fans and critics alike come together to give their hot takes on the upcoming season. Much is based on first year rookies and men fighting to keep their NFL dreams alive. There are a lot of positives that come out of preseason games. Since we are a (mostly) positive group here at NEO Sports Insiders, let's focus on the good takeaways from Saturday's preseason finale between the Browns and Bears.
QB1
Joshua Dobbs has quickly become a fan favorite in Cleveland. He gave the crowd something to cheer about once again Saturday night. In his week 3 performance, Dobbs went 11/20 with 89 yards and a touchdown. He has put together quite a preseason run over the last 3 weeks. Thus injecting some life into the offense. In the three games this preseason he has a combined stat line of 35/52 for 338 yards and two touchdowns. Before coming to the Browns, Dobbs played in six games with the Pittsburgh Steelers. He completed 58% of his passes with one interception. You wouldn't be able to tell from his first six games, but given his performance over the last three, he seems to be fitting in nicely with his new offense. Even though Dobbs has shown that he can go out and put on a show, I expect Jacoby Brissett to get the nod and to be under center when the Browns kick off their season opener in Charlotte on September 11th.
"Run" the AFC North
There's no better back field in the NFL than the one in Cleveland, right? It was obvious that Nick Chubb and Kareem Hunt weren't going to see the field during preseason. However, this allowed some of the other guys to get a chance to see some action. Chubb and Hunt are locked in as the #1 and #2 running backs going into the regular season but who is behind them? John Kelly received most of the reps Saturday with 13 carries to go with his 31 yards on the ground. D'Ernest Johnson continued to get reps as well as he was able to run up 29 yards on 7 carries. Jerome Ford didn't get to see the field, but he has shown that he has unlimited potential. Ford should continue to develop as a young RB. The Browns currently have Chubb, Hunt, Kelly, Johnson, Ford, and Demetric Felton Jr. on their roster. The team will have to make a tough decision on who stays and who will unfortunately be cut when the roster is trimmed.
WR Depth
History has taught us that good quarterbacks and offenses have success when they spread the ball around to their receivers. Yes, this is preseason, and yes, I know not every name on this list will go on to be Pro Bowlers, but 13 different players caught passes on Saturday night. Javon Wims led the way with 4 catches for 41 yards. Mike Harley finished closely behind with 3 catches for 38 yards and David Bell wasn't far behind him with 3 catches for 36 yards. Amari Cooper is locked in as the #1 receiver. That's a given even without seeing any productive preseason minutes from him. The question now stands to be whether someone can separate themselves from the pack and become a solidified #2 behind Cooper. If the production from the QB is consistent, then I would look at David Bell cementing himself as the #2 receiver going forward.
With preseason over, Browns will start the regular season September 11, on the road against Carolina.

NEO Sports Insiders Newsletter
Sign up to receive our NEOSI newsletter, and keep up to date with all the latest Cleveland sports news.