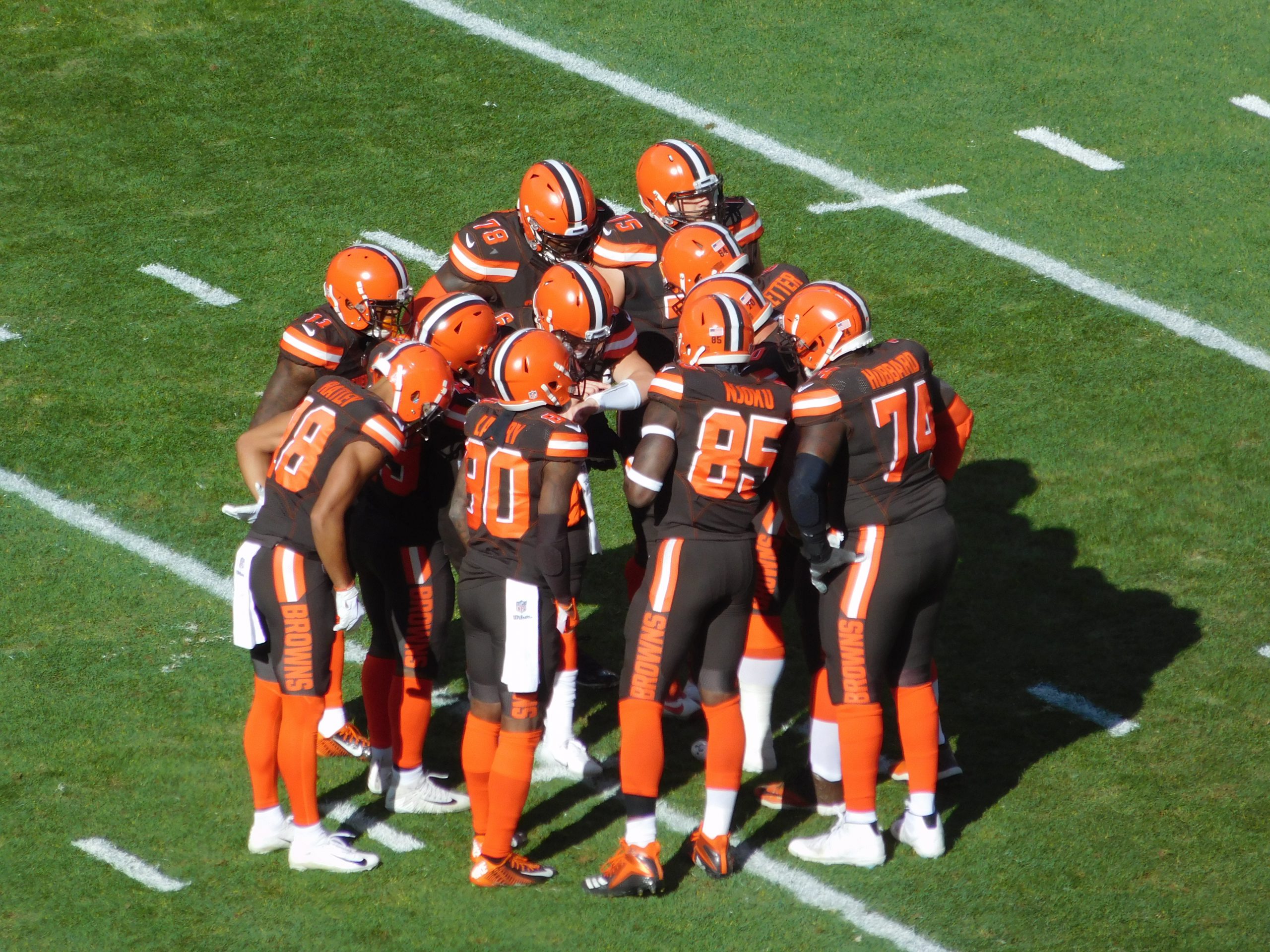 The Cleveland Browns enter their much needed bye week with six games remaining on their schedule. Since there isn't a game this week it's a good opportunity to examine the team based off their first 10 games.
Let's start with the Browns offense, which is currently 10th in total yards and 17th in total points scored.
Quarterback: Baker Mayfield took over for Tyrod Taylor in the third game of the season and hasn't looked back. There has definitely been rookie mistakes along the way but for the most part, Mayfield has performed well and in some cases exceeded expectations with a limited receiving corps. He has played in eight games (seven starts) and already has three victories, which is two more than the Browns have had in the previous two seasons combined. Though his stats don't scream MVP his play has been above average.
Grade: B-
Running Back: One of the bright spots for the year has been the Browns rushing attack. Currently ranked fourth overall, their run game has really picked up since Carlos Hyde was traded. Rookie Nick Chubb had his best game as a pro rushing for 176 yards on 20 carries with two touchdowns (one rushing, one receiving) against Atlanta last weekend. He has a total of 579 rushing yards and averages 6.2 yards an attempt. Duke Johnson has also been solid, but his production has been more as a receiving threat out of the backfield than a rusher. He is averaging five yards an attempt when he does get the ball handed to him.
Grade: B+
Receivers/Tight Ends: These two combined groups are the most disappointing area on the offensive side of the ball. Many thought the weapons in the pass catching department had a chance to be special, but they have underachieved compared to expectations. Jarvis Landry leads the team in receptions and yards at 57 for 600 and two touchdowns. Antonio Callaway has shown glimpses of his talent but hasn't been consistent (26 rec 326 yards). Rashard Higgins leads the team with a 14.5 yards per reception average and seems to have good chemistry with Mayfield but has also missed time because of a knee injury. The biggest disappointment (outside of Josh Gordon who was traded) though has been David Njoku. The second year tight end has all the physical tools but hasn't improved as much as the Browns had hoped. Even with that being said he does have 36 catches for 368 yards and two touchdowns. If the Browns had a legitimate number one receiver this group would be much better.
Grade: C-
Offensive Line: A big reason for the Browns stellar running attack has been the offensive line. Pro Football Focus has them ranked as the 7th best in the NFL and they've done a pretty good job of protecting Baker Mayfield too. Desmond Harrison has filled in and done a respectable job replacing Joe Thomas. On the other side Chris Hubbard has struggled in spots but been pretty reliable. Meanwhile, the interior linemen, Zeitler, Tretter and Bitonio have been consistent run blockers.
Grade: B+
Now. Let's examine the defense, which currently ranks 32nd in total yards and 28th in points allowed.
Defensive Line: Myles Garrett stands out if you simply look at stats. He has nine sacks on the year but there are too many times where his impact is missing. The Browns are currently ranked 31st in the NFL in rushing yards on defense and that starts with the defensive line. Garrett, Ogbah, Ogunjobi, Cooley and the gang must do a better job at winning the line of scrimmage in order for the run defense to be better the remainder of the season.
Grade: D
Linebackers: Christian Kirksey and Joe Schobert have been the best players in this group. Unfortunately, neither have been able to stay healthy. Schobert made his return against Atlanta and Kirksey is out for the remainder of the season with a hamstring injury. Jamie Collins has been invisible for large stretches of games or entire games and if the team had better depth it's a fair question to wonder if he'd even be on the team. Gernard Avery does have two and a half sacks but as a unit they haven't been very good. On a positive side Schobert, when available has been one of the top coverage linebackers in the league. If the defensive line is able to win more at the line of scrimmage then perhaps that will free up the linebackers to make more plays.
Grade: C
Secondary: The secondary has easily been the Browns strongest unit on defense, which seems odd to say since they are 31st in pass defense. Denzel Ward has proven he has the tools to be a number one cornerback in the NFL and has had a handful of standout plays. The addition of Demarious Randall has also been key as he's added another playmaker and center fielder at the safety spot. E.J. Gaines has also made his fair share of plays but miscommunication seems to have plaqued them a bit along with injuries, since he'snow on the DL. Browns fans are still waiting for Jabrill Peppers to have the impact on the field he did at Michigan, but at least he's made improvements from last season.
Grade: C+

NEO Sports Insiders Newsletter
Sign up to receive our NEOSI newsletter, and keep up to date with all the latest Cleveland sports news.