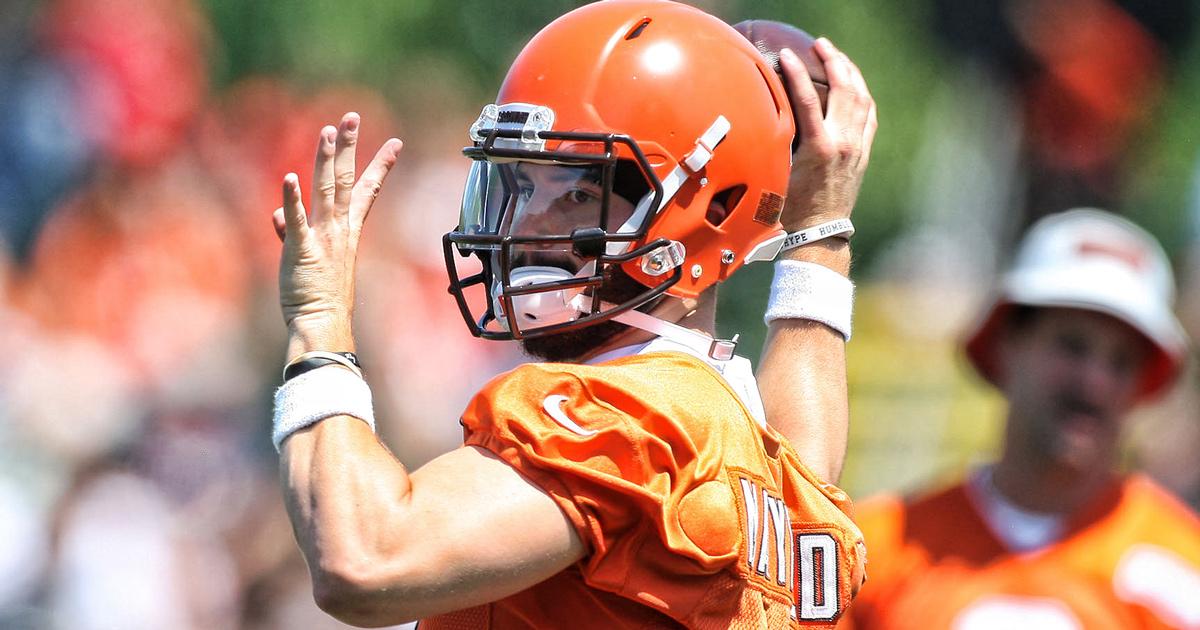 The Browns and specifically second-year quarterback Baker Mayfield were getting a lot of love from one of the all-time greats in the WWE, as 'Stone Cold' Steve Austin rolled into Cleveland for a project the two were working on.
Austin and Mayfield were shooting a project for USA Network, and an Instagram post from TownHall Cleveland showed Mayfield and Austin on the scene, as Mayfield declared 'Townhall' as his favorite restaurant.
The former WWF/WWE champion has been in town a few days, also appearing in Berea at the Browns' complex and even doinga shot on 'Cleveland Browns Daily' which airs on ESPN 850 WKNR.
Here's a couple posts on 'Stone Cold' and Baker spending some time together.
Stone Cold and Baker Mayfield are a match made in heaven pic.twitter.com/Q8k5TTBbb8

— Barstool Sports (@barstoolsports) May 2, 2019
"I love that guy."@steveaustinBSR is a big @bakermayfield fan ✊ pic.twitter.com/wHGLoYhejX

— Cleveland Browns (@Browns) May 2, 2019