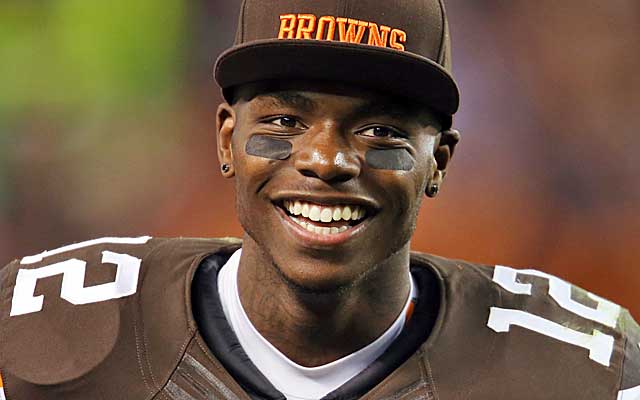 The Browns announced earlier on Saturday that wide out Josh Gordon had been ruled out for Sunday's game against the Saints with a hamstring injury.
Hours later they have announced he's no longer going to be with the franchise.
In a move that will come as a shock to some, the team announced Saturday evening that Gordon is being released by the team. A statement on the release was sent out by the Browns, with GM John Dorsey sharing the news.
"This afternoon we informed Josh Gordon and his representatives that we are going to release him on Monday. For the past six years, the Browns have fully supported and invested in Josh, both personally and professionally and wanted the best for him, but unfortunately we've reached a point where we feel it's best to part ways and move forward. We wish Josh well."
Gordon has been a player that has teased the organization with his talent and ability since he joined them, but in the end the baggage was just too much, and it started again this season when he missed the start of camp, but that he would be back.
He returned on August 18th to the team, and did start last week's game against the Steelers, catching one pass for a score to tie the game at 21.
On Josh Gordon: He was late today to the facility, source said. In addition, he was fine at Friday's practice, then injured his hamstring. The question of how is part of the reason they released him. My understanding is it's an overall trust issue for a player on thin ice.

— Ian Rapoport (@RapSheet) September 15, 2018
To my knowledge there was no new failed test from Josh Gordon, though I'm making some calls now.

He was late to report this morning.

— Benjamin Allbright (@AllbrightNFL) September 15, 2018