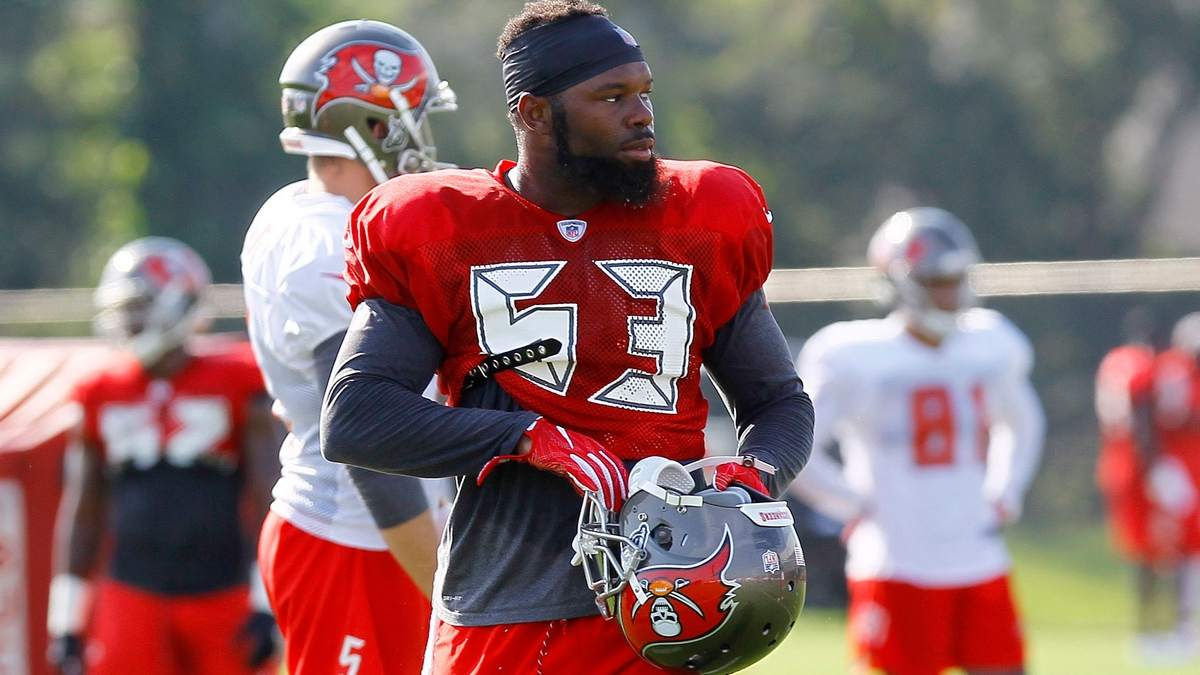 The momentum after adding Odell Beckham Jr. on Tuesday night continued for the Browns Wednesday, as despite losing out on Earl Thomas, the team added linebacker Adarius Taylor.
ESPN's Jordan Schultz reports that the Browns and Taylor have come to terms on a 2-year deal worth $5 million, $2.55 million of which is guaranteed.
Taylor's NFL career began with the Carolina Panthers in 2014, playing in 10 games and then the following year was a part of the teams practice squad when he then was picked up by Tampa Bay.
He played mostly special teams the following season and then started in 2017 to see more time at the linebacker spot for the Bucs.
In 10 starts for Tampa Bay last season he put up 60 tackles, one sack, one forced fumble and one interception.
Taylor is the third overall free agent that's agreed to terms with the Browns, joining defensive tackle Sheldon Richardson and tight end Demetrius Harris.