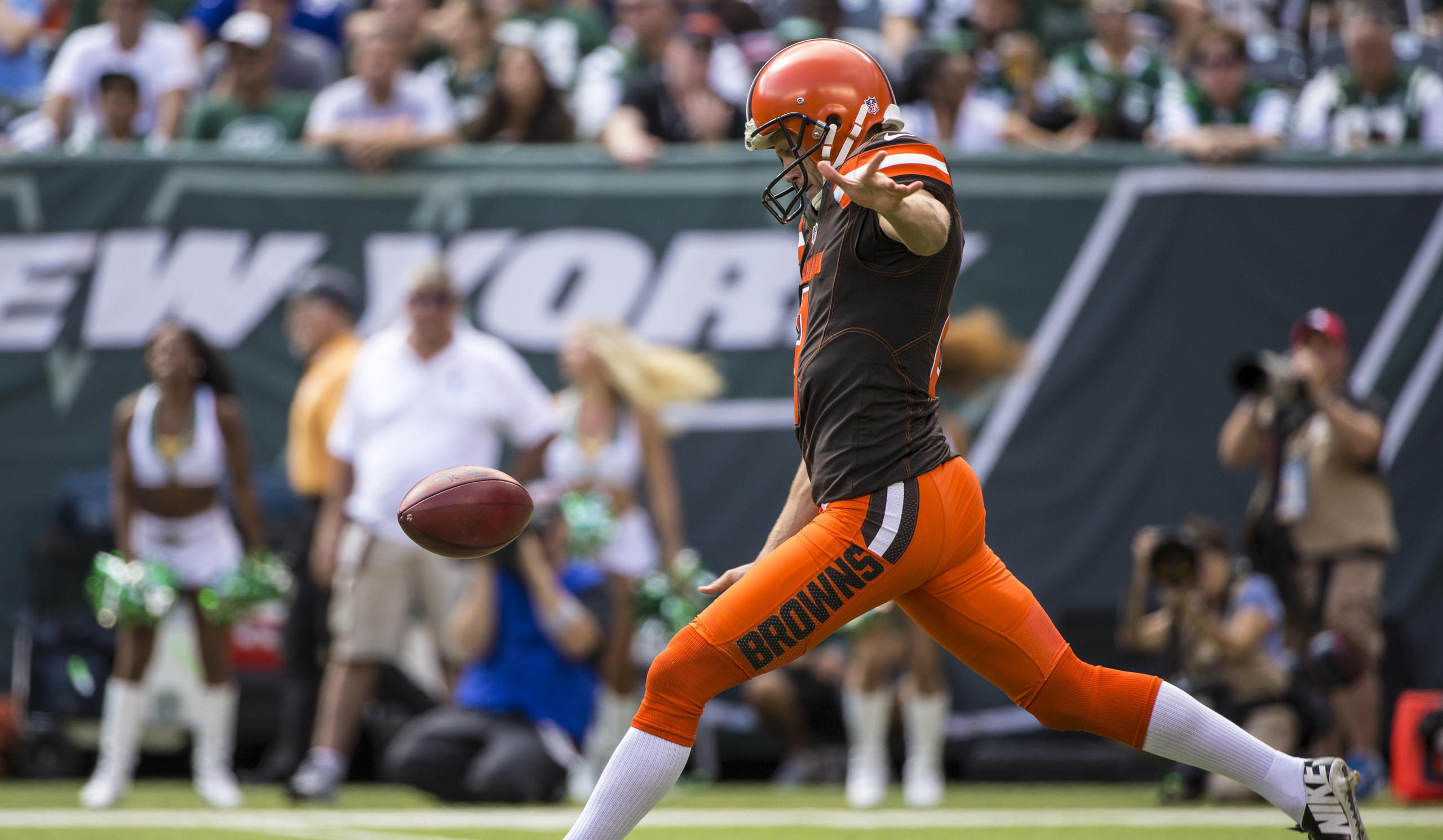 The Carolina Panthers just received a fantastic special teams player from the Cleveland Browns on this fine Monday evening. Punter Andy Lee was traded to the Panthers according to NFL Network's Ian Rapport.
The #Browns have traded P Andy Lee to the #Panthers, source said.

— Ian Rapoport (@RapSheet) August 29, 2016
The Browns sent Lee off to the Panthers along with a 2017 seventh-round pick in exchange for punter Kasey Redfern and a 2018 fourth-round pick. This information comes from the official Browns press release and is quite interesting.
What I like most about this trade is that they will gain a fourth-round pick in two years. Might help, might not. We will just have to wait and find out.
The punter they received is a 6-1, 204 pound athlete from Wofford. He originally was signed by Jacksonville as an undrafted free agent in 2014. Last season he spent time with the Chargers on their practice squad before signing with the Panthers.
Cleveland may struggle even more on special teams if they have a punter that really doesn't have much regular season experience. They received their draft pick and could realistically sign a veteran off of the street and dump Redfern. It will be interesting to see what goes down.