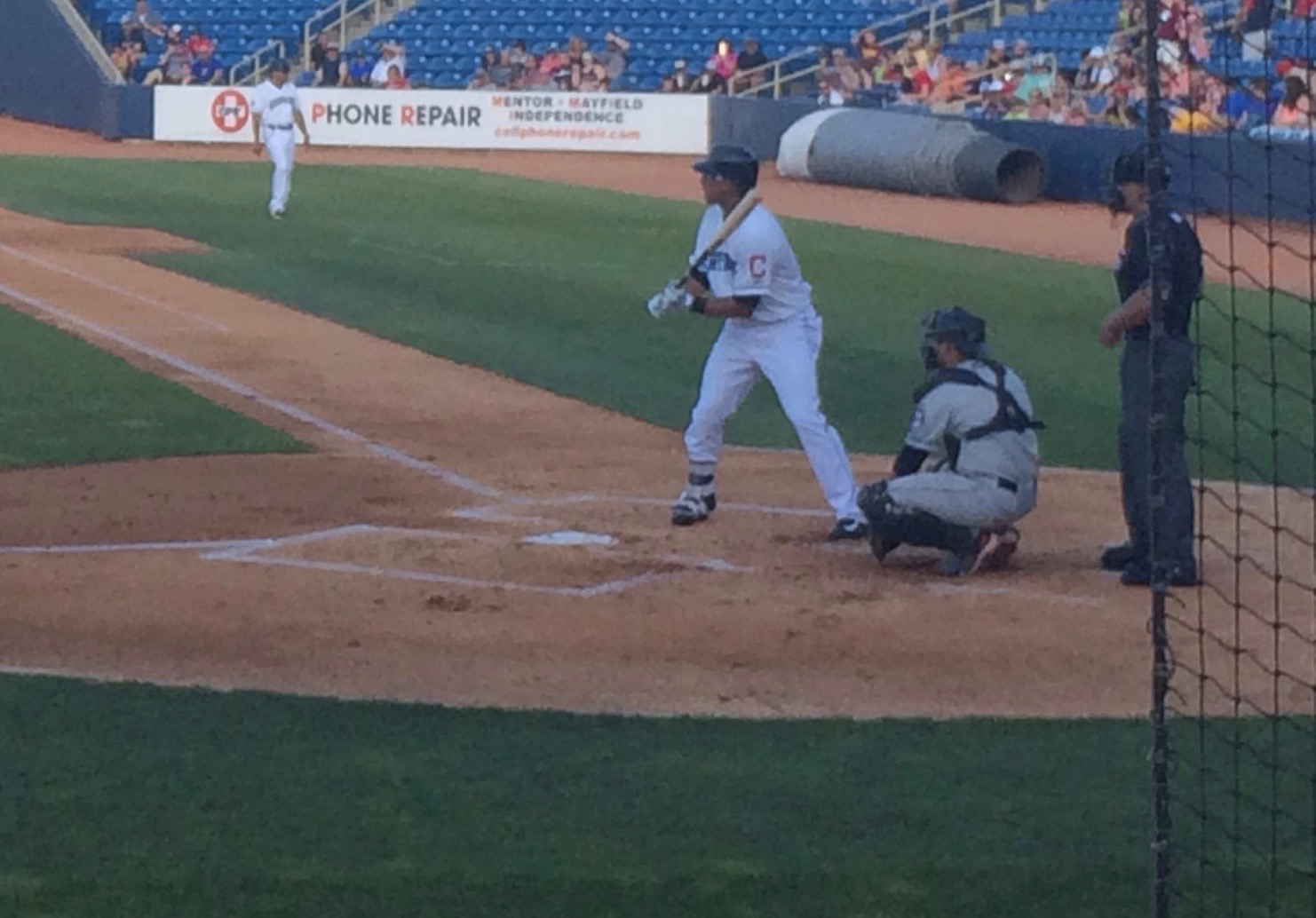 Cleveland Indians outfielder Michael Brantley and catcher Roberto Perez continued their path back to the big league club, making rehab appearances with the Lake County Captains Wednesday.
Brantley played 5 innings and looked sharp in his 3 at-bats.  He lined a double down the right field line in the first inning, singled down the line in the third, and grounded to second after an 8-pitch at-bat in the fifth.  He made one putout in the field, shagging a lazy fly in foul territory down the left field line.
Perez stayed in through the sixth inning to get a third at-bat.  He drew a walk in the first, hit a hard grounder for a fielder's choice in the third, and grounded to third in the sixth.
Brantley had surgery on his right shoulder in November and was placed on the DL May 14 with right biceps tendinitis after a 3-week stint with the Tribe.  Perez fractured his right thumb in a home plate collision in Philadelphia on April 30.
Perez said he is about two weeks from being big league ready. Brantley said he is "not quite sure" about his timetable back to the big league roster and is focusing on getting closer to 100% healthy each day.
"How I wake up and how I'm recovering every day is very important," Brantley said. "And obviously getting my baseball legs underneath me again, getting my routes down, getting quality at bats and we'll go from there."
Both Perez and Brantley said they were excited about how well Cleveland has been playing in their absence, but both are anxious to rejoin the team.
"They're doing really good as a team," Perez said. "They're playing good team baseball right now. Hopefully they'll keep doing it till we get back."
"You always want to be with your teammates," Brantley said. "It's like a family. You miss them when you're gone, so I just look forward to getting back there as soon as I can."
Wednesday was a sort of homecoming for Perez, who played on the Captains' 2010 Midwest League championship team.  He said he felt nostalgic while driving to the ballpark.
"On my way here there were a lot of memories. [I] started thinking of that 2010 team," Perez said. "We had a great team, great coaching staff. I mean it's just feels good to be back here where the memories started."
Brantley will continue his rehab assignment this weekend with Double-A Akron.  The club has not announced Perez's next step in his rehab.

NEO Sports Insiders Newsletter
Sign up to receive our NEOSI newsletter, and keep up to date with all the latest Cleveland sports news.