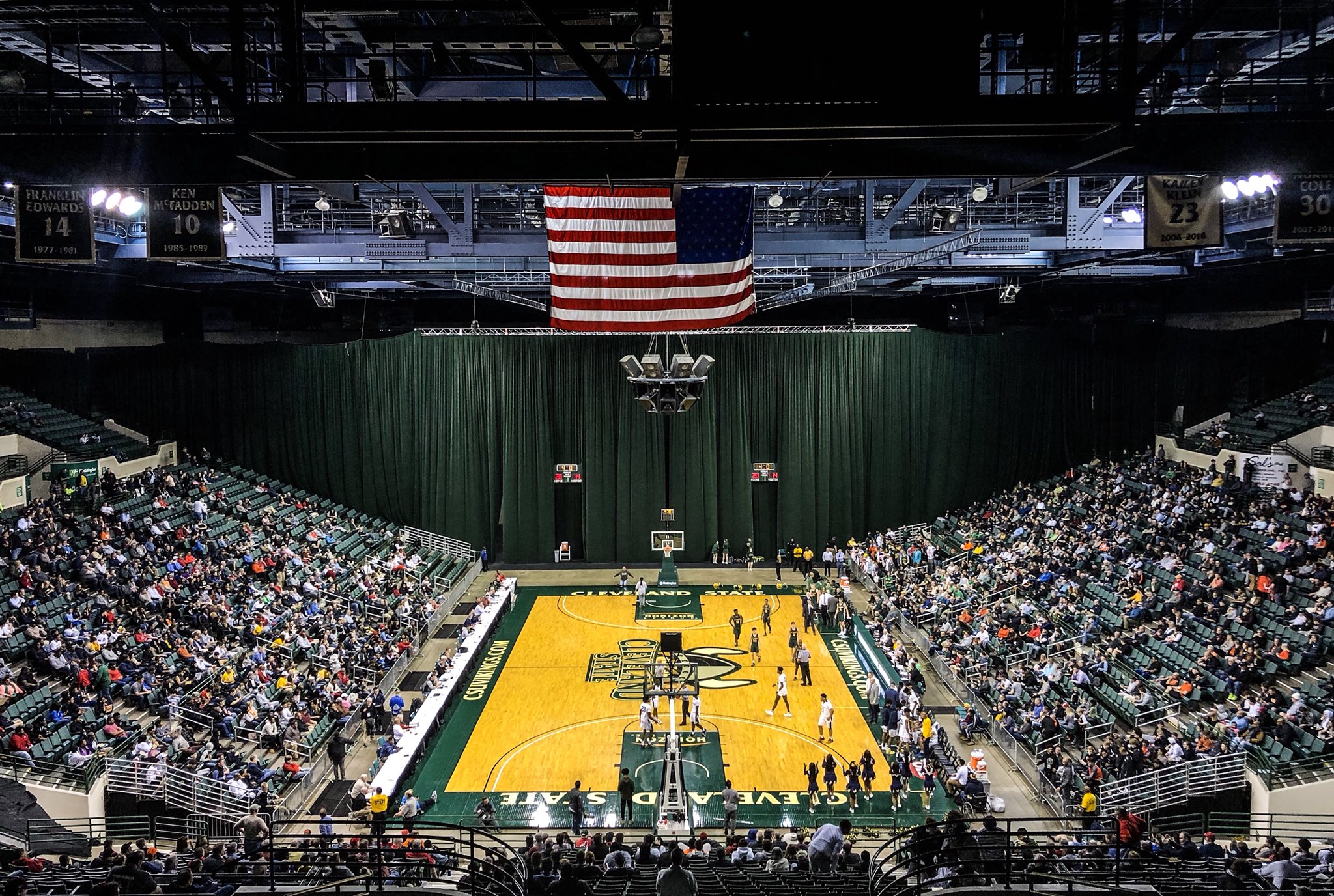 By Don DiFrancesco
St. Edward 14 26 18 9 10 = 77
Euclid 20 17 16 14 4 = 71
OHSAA Division 1 Regional Semifinal at Cleveland State University
St. Edward needed an extra four minutes to finish the job, but the Eagles prevailed over a game Euclid squad, defeating the Panthers 77-71 in overtime in Wednesday night's second game at CSU.
St. Edward advances to meet Green, who topped Mentor 77-60 in the first game, in the regional final on Saturday.
Euclid started strong, leading 20-14 after one period and rolling out to a 33-22 lead when junior guard Garvin Clarke nailed a 3-point shot with 5:14 remaining in the first half.
Clarke hit a total of four 3-pointers in the game and led all scorers with 27 points.
St. Edward rose up and outscored Euclid 18-4 in the final five minutes of the second quarter to take a 40-37 lead into the locker room. Juniors Devontae Blanton and Grant Huffman sank three baskets each to lead the Eagles during that run.
Euclid righted the ship and led for most of the third quarter, going up 53-46 on a layup by senior guard Ke'Saun Key with 3:04 to play in the period.
But then consecutive 3-point bombs from St. Edward senior guard Demetrius Terry quickly cut the deficit to 53-52. The stunned Panthers suddenly went cold again, and St. Edward got a 3-point play from junior guard Montorie Foster and a 3-point shot from Blanton to reestablish the lead at 58-53 after three quarters.
Two free throws by Foster just 20 seconds into the fourth period gave the Eagles their largest lead of the night at 60-53.
Both teams struggled to score through most of the fourth quarter, but Euclid kept pecking away. Five points from Clarke in the final minute of regulation brought the score to 67-64 in favor of St. Edward with 0:07 to play. And then the fun began.
A Euclid foul put St. Edward on the line in a one & one situation with 0:06 remaining.
The free throw was missed and Euclid rebounded, quickly bringing the ball upcourt and into the hands of senior forward Reggie Priah, stationed well above the top of the three-point arc.
He turned to shoot as the clock expired and the ball went directly into the basket. But did he get the shot off in time?
The three officials conferred, then discussed the matter with the scorekeeping crew, then conferred again. Finally, the lead official threw his hands into the air signaling that Priah's shot was good and the game was now tied at 67.
The overtime period was anticlimactic by comparison. Clarke sank a free throw giving Euclid a brief 68-67 lead, but a basket by Blanton plus five free throws by the Eagles over a two minute span put St. Edward up by six at 74-68.
Another 3-pointer by Priah brought Euclid back to within three at 74-71, but by then the clock was down to just 0:15. Three more free throws by St. Edward provided the Eagles with their final margin of 77-71.
St. Edward
Blanton 8-4-21
Huffman 5-6-17
Foster 4-5-13
Terry 5-0-12
Ogle 1-4-7
Crane 2-0-4
Chatmon 1-0-3
Rebounds: 29 Turnovers: 13
Field goal shooting: 26/50, 52% 3-point shots: 6/18, 33% Free throws: 19/27, 70%
Euclid
Clarke 8-7-27
Priah 6-0-15
Lacy 6-0-12
Alexander 4-0-9
Key 3-0-6
Hardy 1-0-2
Rebounds: 39 Turnovers: 17
Field goal shooting: 28/54, 52% 3-point shots: 8/21, 38% Free throws: 7/17, 41%

NEO Sports Insiders Newsletter
Sign up to receive our NEOSI newsletter, and keep up to date with all the latest Cleveland sports news.