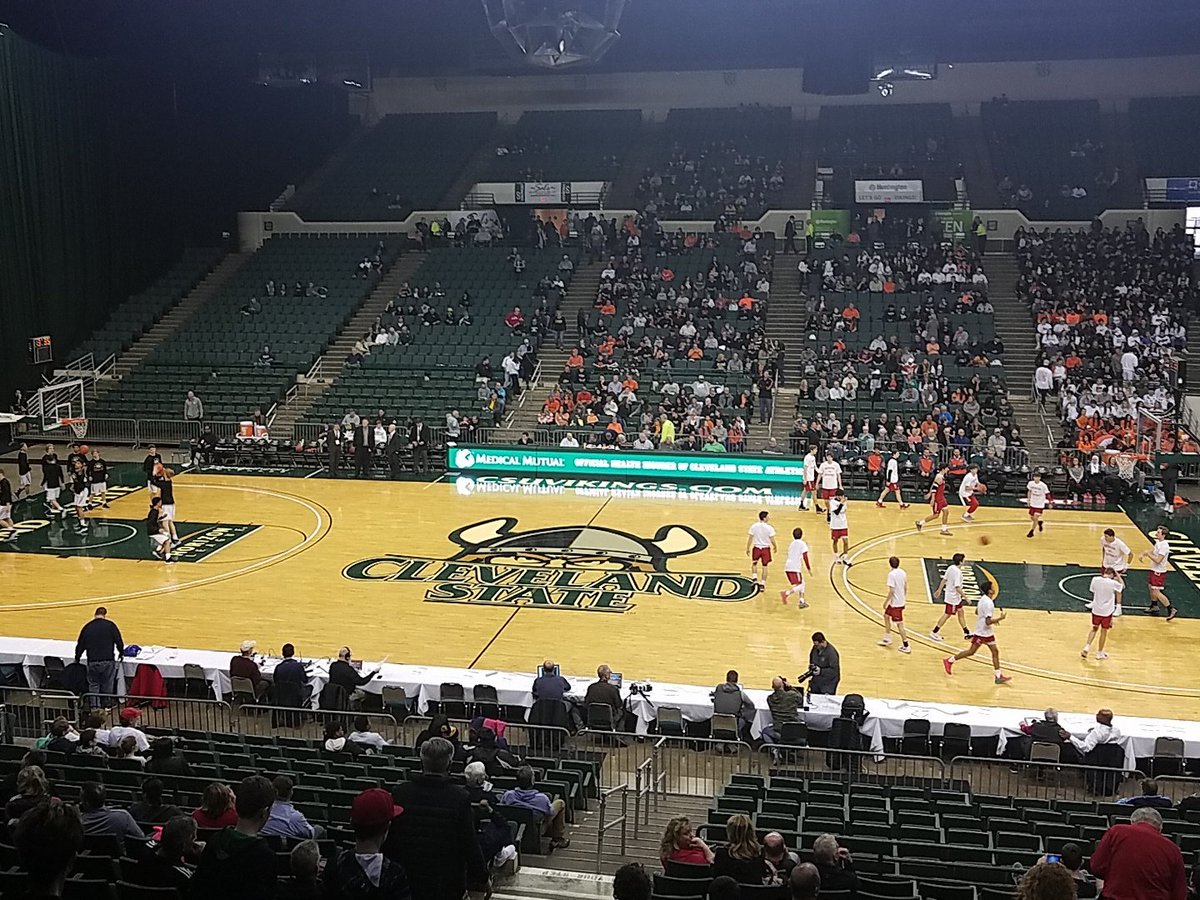 By Don DiFrancesco
Mentor 12 21 10 17 = 60
Green 12 19 19 27 = 77
OHSAA Division 1 Regional Semifinal at Cleveland State University
Mentor's shooting percentage came back down to earth following their sizzling performance in the district tournament.
And the Green Bulldogs took full advantage while putting up some solid numbers of their own as they grounded the Cardinals 77-60 in Wednesday night's first game at CSU.
Green advances to meet St. Edward, who topped Euclid 77-71 in the second game, in the regional final on Saturday.
Senior guard Kaleb Martin was the Bulldogs' leading scorer with 24 points. But he had plenty of help from juniors Garrison Keeslar and Donovan O'Neil.
Keeslar was the main man during the second and third quarters, hitting four 3-pointers and scoring 20 of his 21 points in that span. O'Neil was deadly inside all night, sinking 8 of 9 shots attempted on his way to 19 points.
Martin drew some "oohs & aahs" from the crowd as he sank his first two shots of the game, but Mentor clamped down and held him scoreless for the rest of the first half.
Martin returned to form in the second half, making 4 out of 5 from the field and converting 11 of 12 from the free throw line.
The Bulldogs were an incredible 21 for 22 in free throws for the game, including 15 for 16 in the fourth quarter.
The first half was evenly played, with Mentor holding the largest lead of the half–five points–after sinking several 3-pointers early in the second quarter.
Green may have had some early jitters as they committed six first-quarter turnovers, but the Bulldogs bounced back and eventually took the lead, 31-30, on a Keeslar basket just before halftime.
Mentor's sophomore guard Luke Chicone sank a 3-pointer from just inside the half-court line as the first half buzzer sounded to give the Cardinals a 33-31 halftime lead.
The second half belonged to Green as they outscored, outrebounded, and outplayed Mentor over the final 16 minutes. The Bulldogs had a 7-point lead after three periods, and they expanded it to as high as 20 before finishing the evening with an impressive 77-60 victory.
Mentor senior guard Alex Edwards made four 3-point shots and scored 14 points to lead the Cardinals in scoring.
Mentor
Edwards 4-2-14
Chicone 3-4-13
Trubisky 4-1-10
Floriea 3-2-8
Kipp 2-1-6
Piks 2-2-6
Rogers 1-1-3
Rebounds: 20 Turnovers: 13
Field goal shooting: 19/43, 44% 3-point shots: 9/23, 39% Free throws: 13/21, 62%
Green
Martin, K. 6-11-24
Keeslar 6-5-21
O'Neil 8-3-19
Casper 3-0-6
Simmer 1-0-3
Martin, T. 1-0-2
Smith 0-2-2
Rebounds: 35 Turnovers: 14
Field goal shooting: 25/47, 53% 3-point shots: 6/12, 50% Free throws: 21/22, 95%