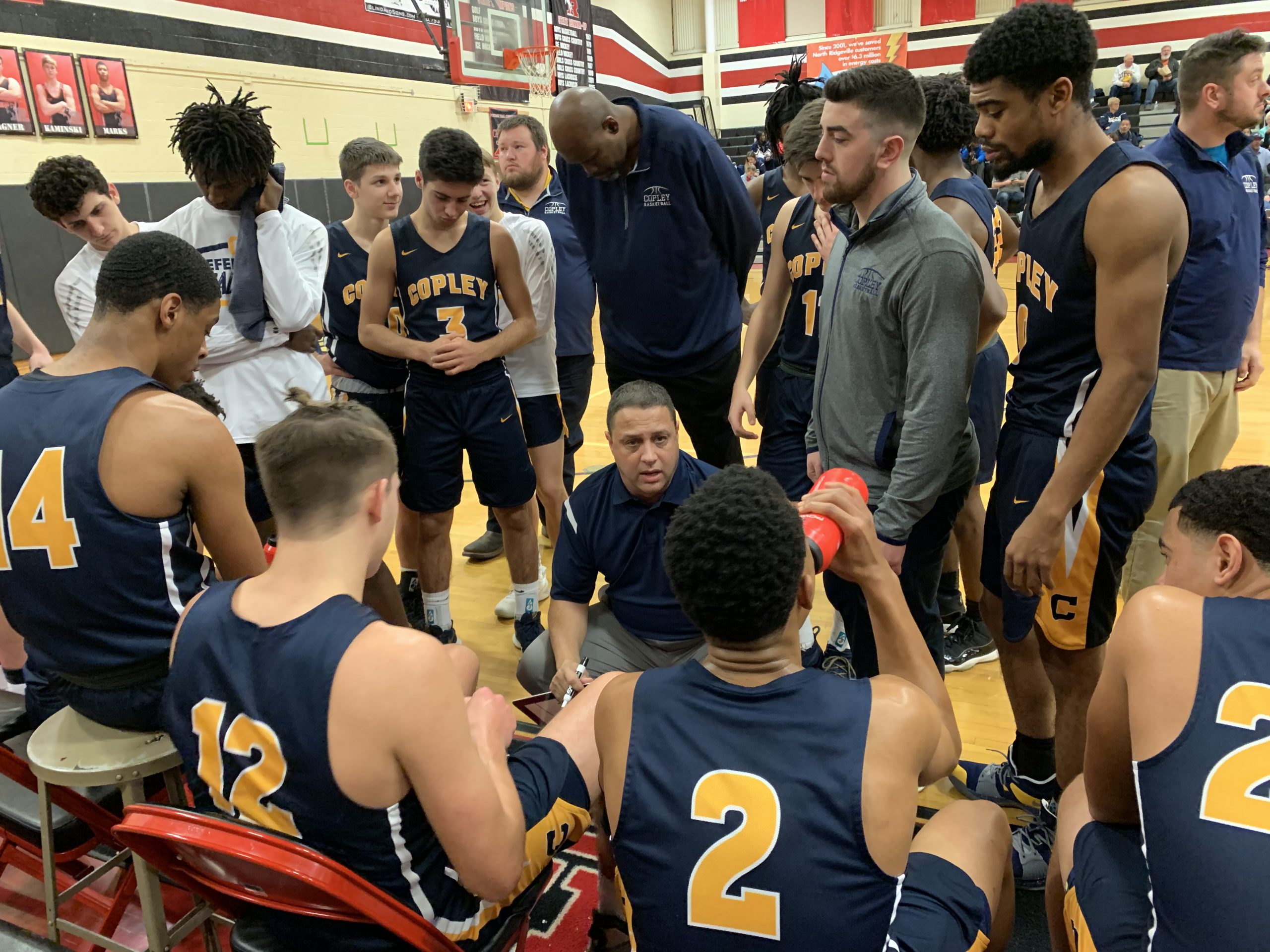 The Copley Indians won their fifth straight on Friday night in impressive fashion, going on the road in a Suburban League matchup and topping the Kent Roosevelt Rough Riders 67-43.
The Indians have won nine of their last 10 games.
Copley senior guard DJ Jones, who is up for the NEOSI week five Player of the Week Award, led the Indians with 19 points in the win.
The victory for Copley puts them at 10-2 on the season, 5-1 in conference play.
The Rough Riders of Kent Roosevelt fall to 3-7 overall, and 0-6 in the conference.
VannAubrey Thomas popped in 15 for the Indians, Samuel Emich and AJ Campbell each helped the Indians cause with nine in the win.
Copley led a defensive first quarter 7-5, and then outscored the Rough Riders 14-12 in the second to take a halftime lead of 21-17.
The third quarter was the big difference for the Indians, outscoring Kent 20-12 to take a commanding 41-29 lead after three.
The final 12 minutes saw the Indians score 26 points to 14 for the Rough Riders for the 67-43 final.
The next matchup for Copley will look for their sixth straight as they will host Wooster on Tuesday night at 7:30pm.
Kent Roosevelt will play at CVCA on Tuesday night at 7:30pm

NEO Sports Insiders Newsletter
Sign up to receive our NEOSI newsletter, and keep up to date with all the latest Cleveland sports news.